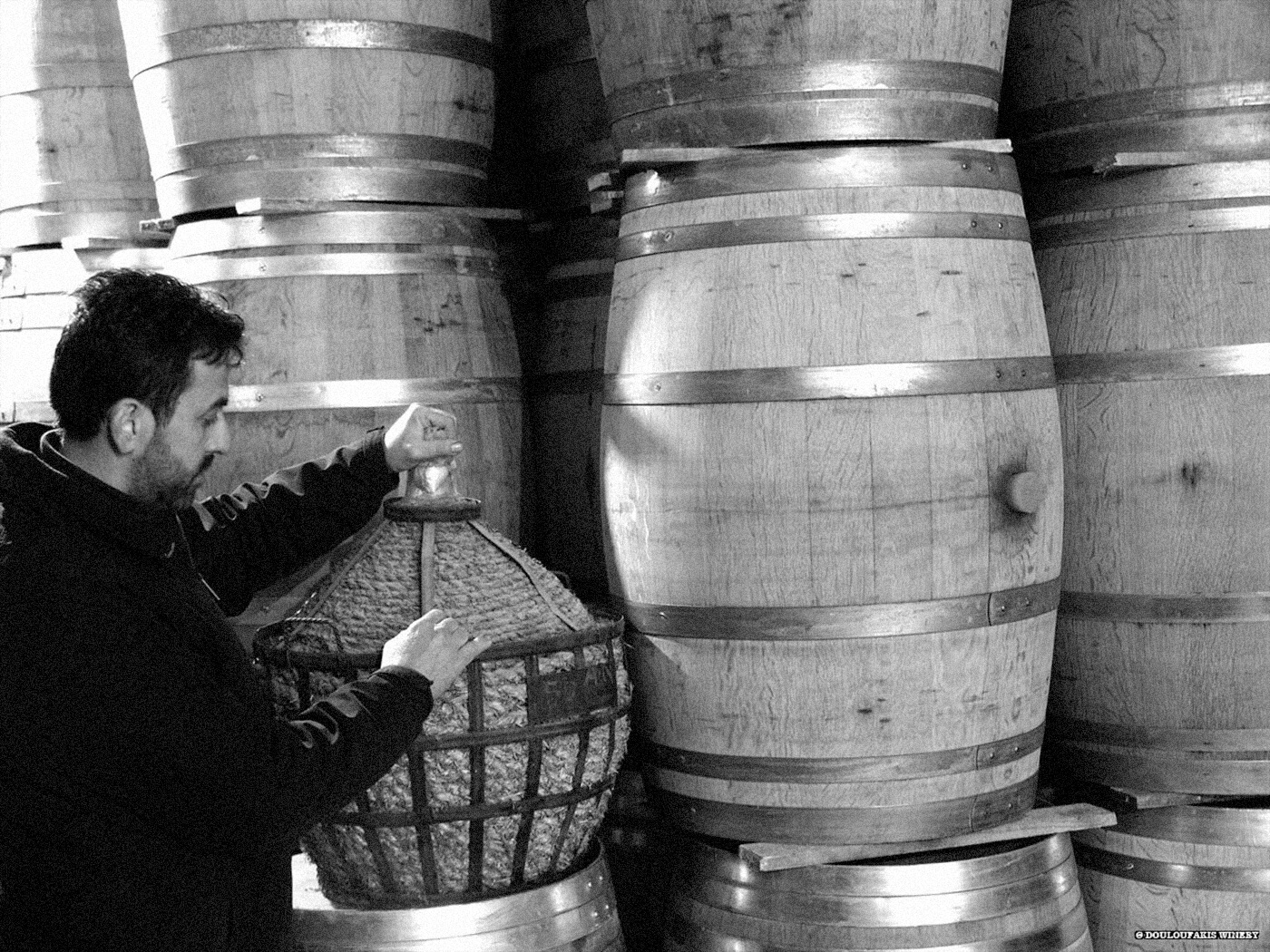 Douloufakis winery is located at the village of Dafnes, a few kilometers south of Heraklion, Crete, amongst typical vineyards. This region has a long viticulture history and also has been established as Protected Designation of Origin for wines of the ancient grape variety "Liatiko".
Contact Info
Douloufakis Winery
70011 Dafnes
Herakleion
T +30 2810 792017
"I belong to the third generation of winemakers in my family, following in the footsteps of my Grandfather and Father. Wine for me is much more than a simple word! It is my profession, my hobby, my pleasure. Engaged with wine, I am a part of a tradition and culture that counts more than four thousand years in this place."
Nikos Douloufakis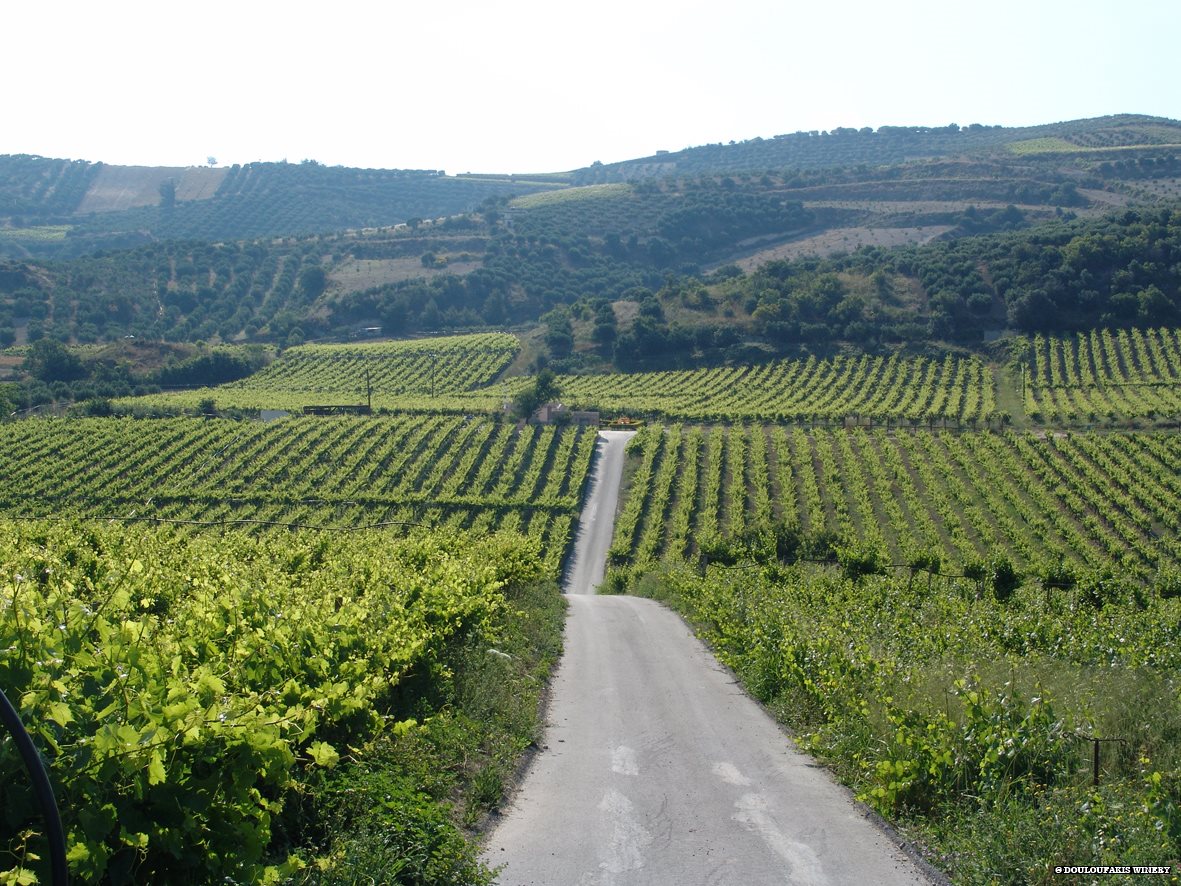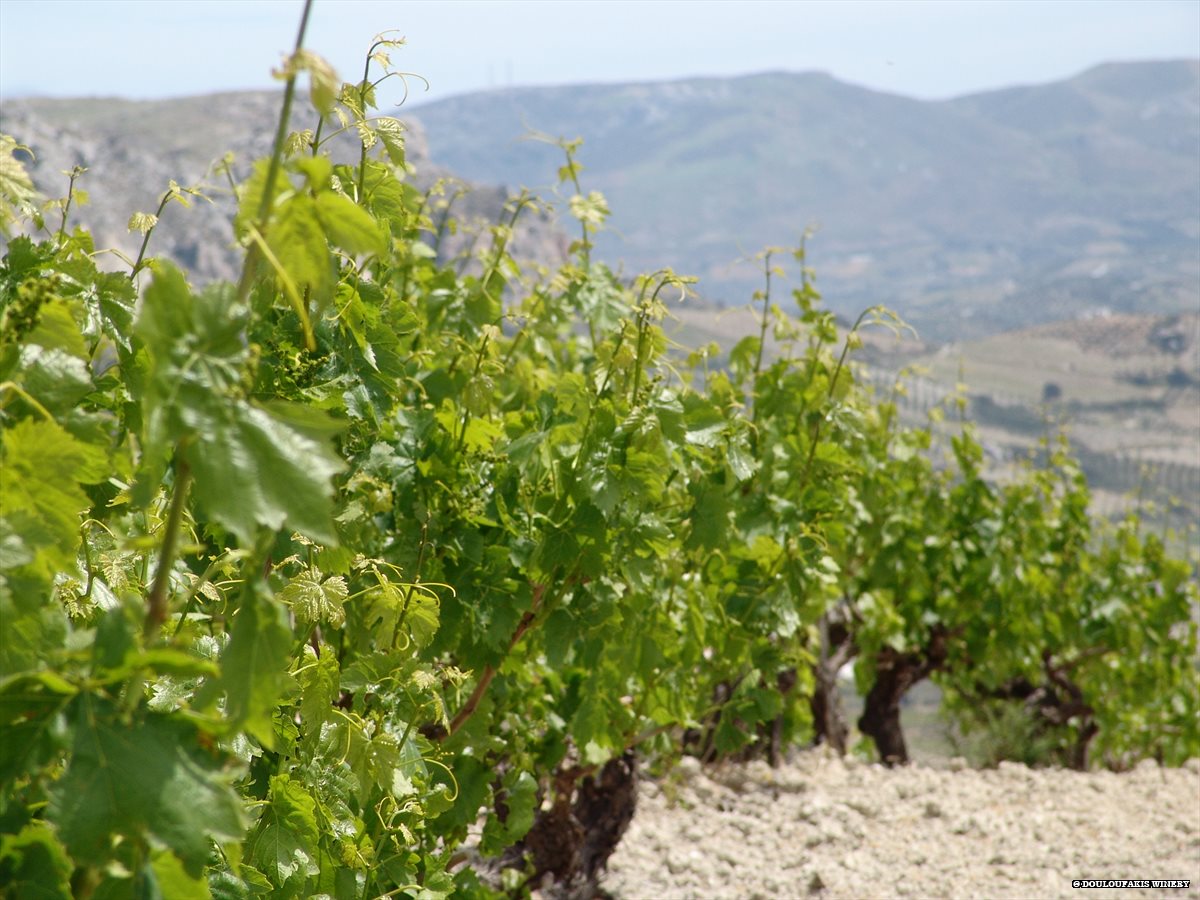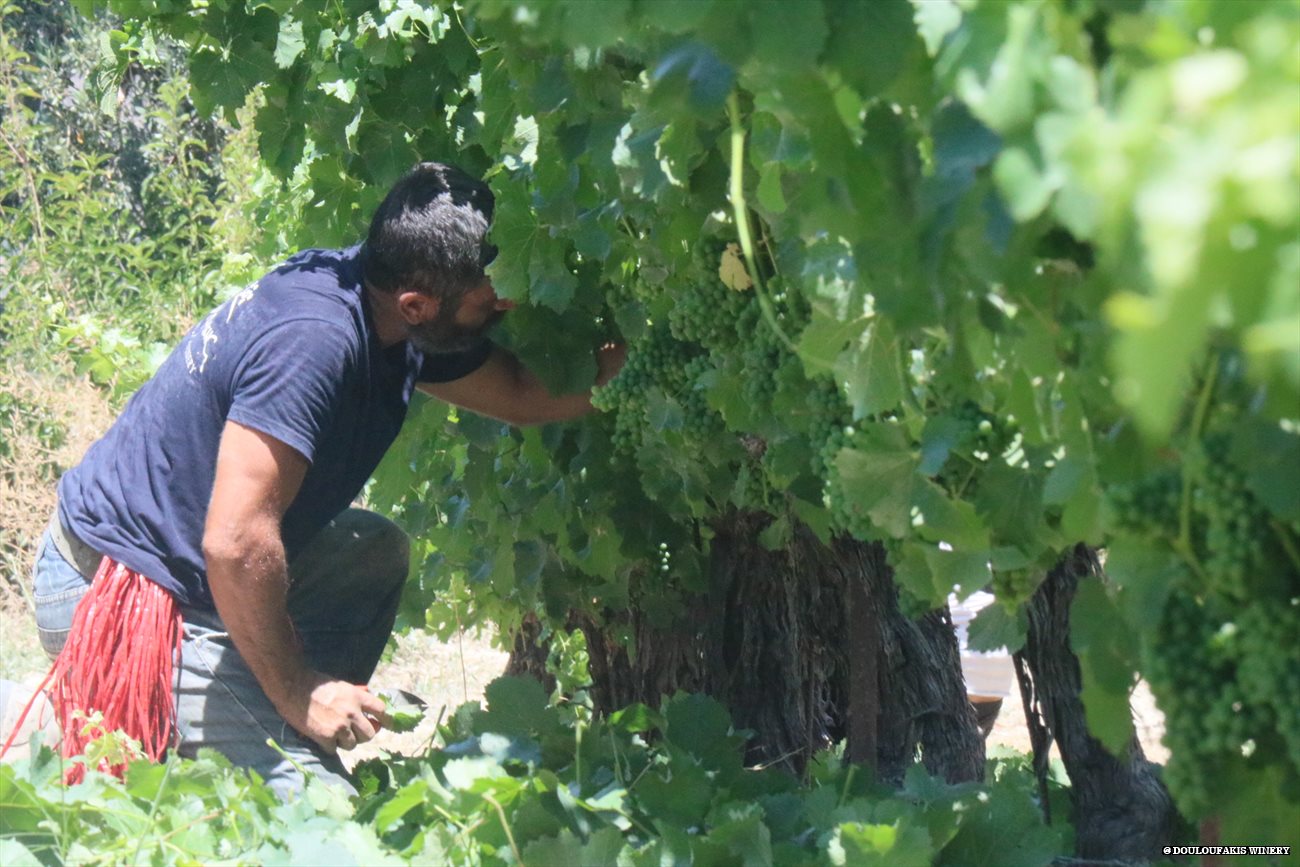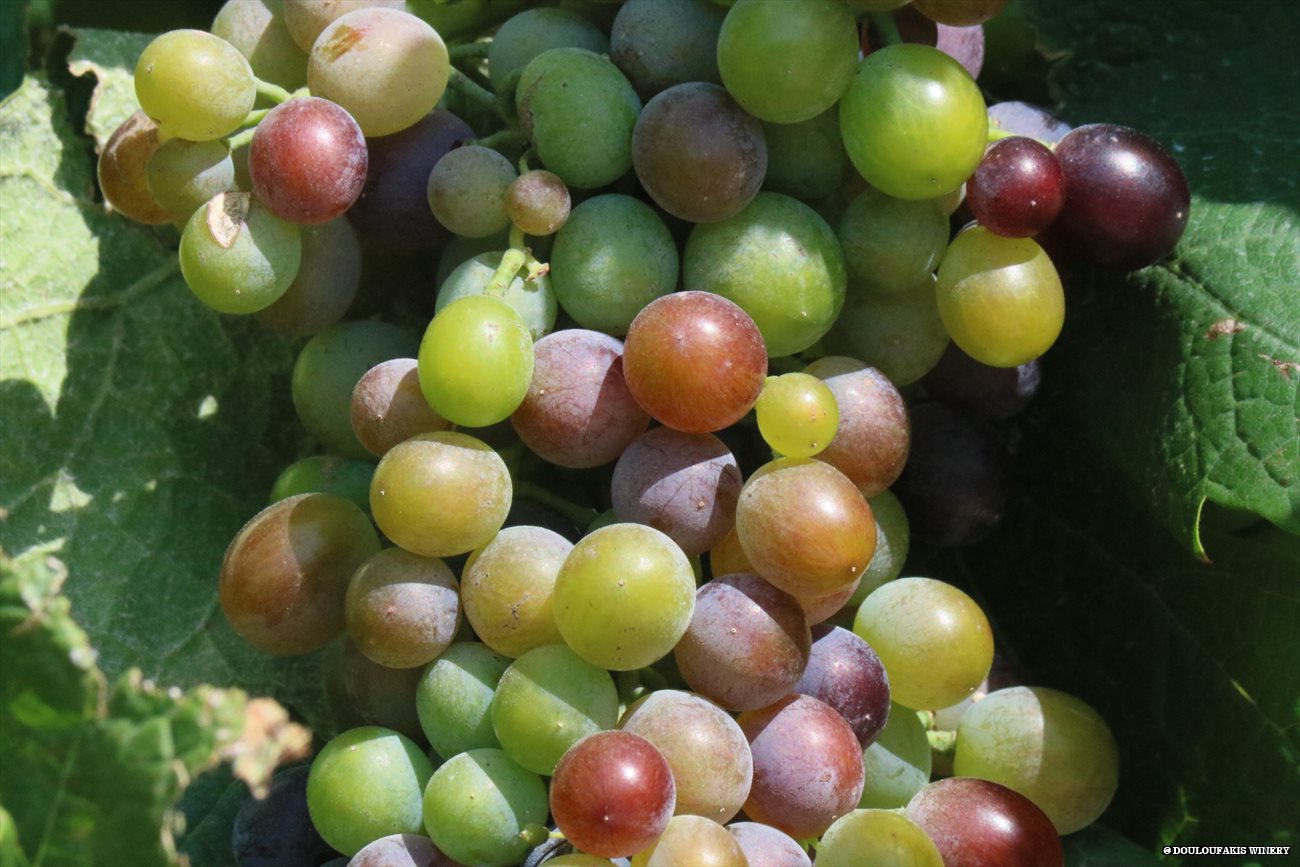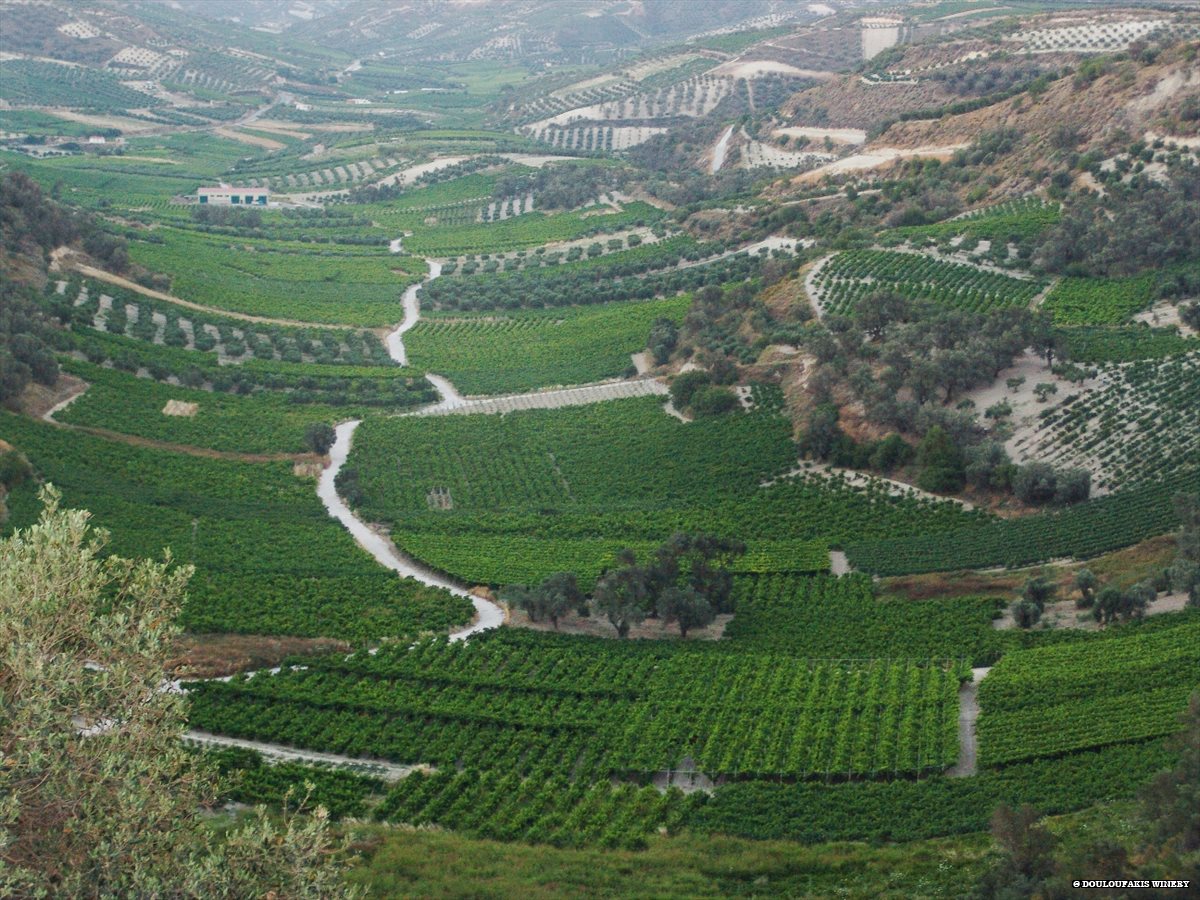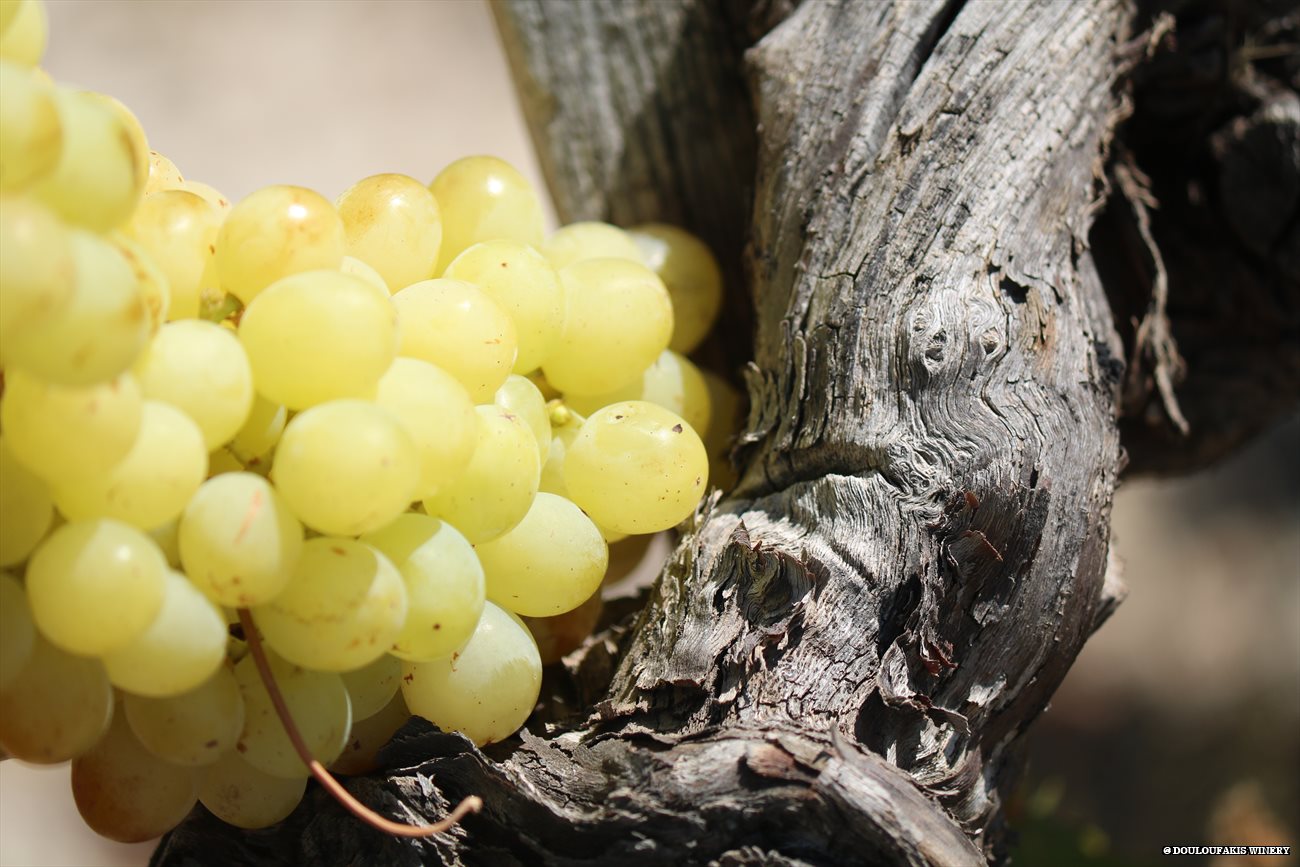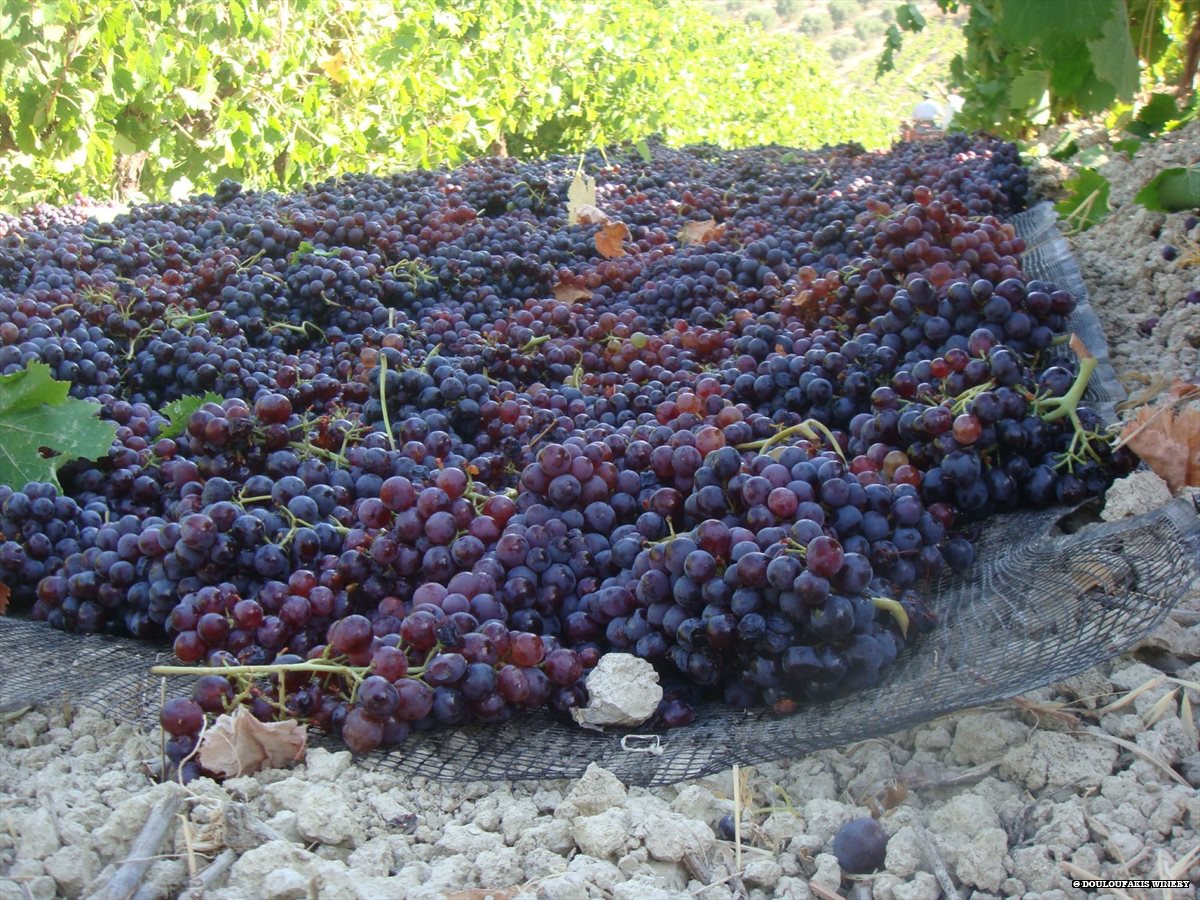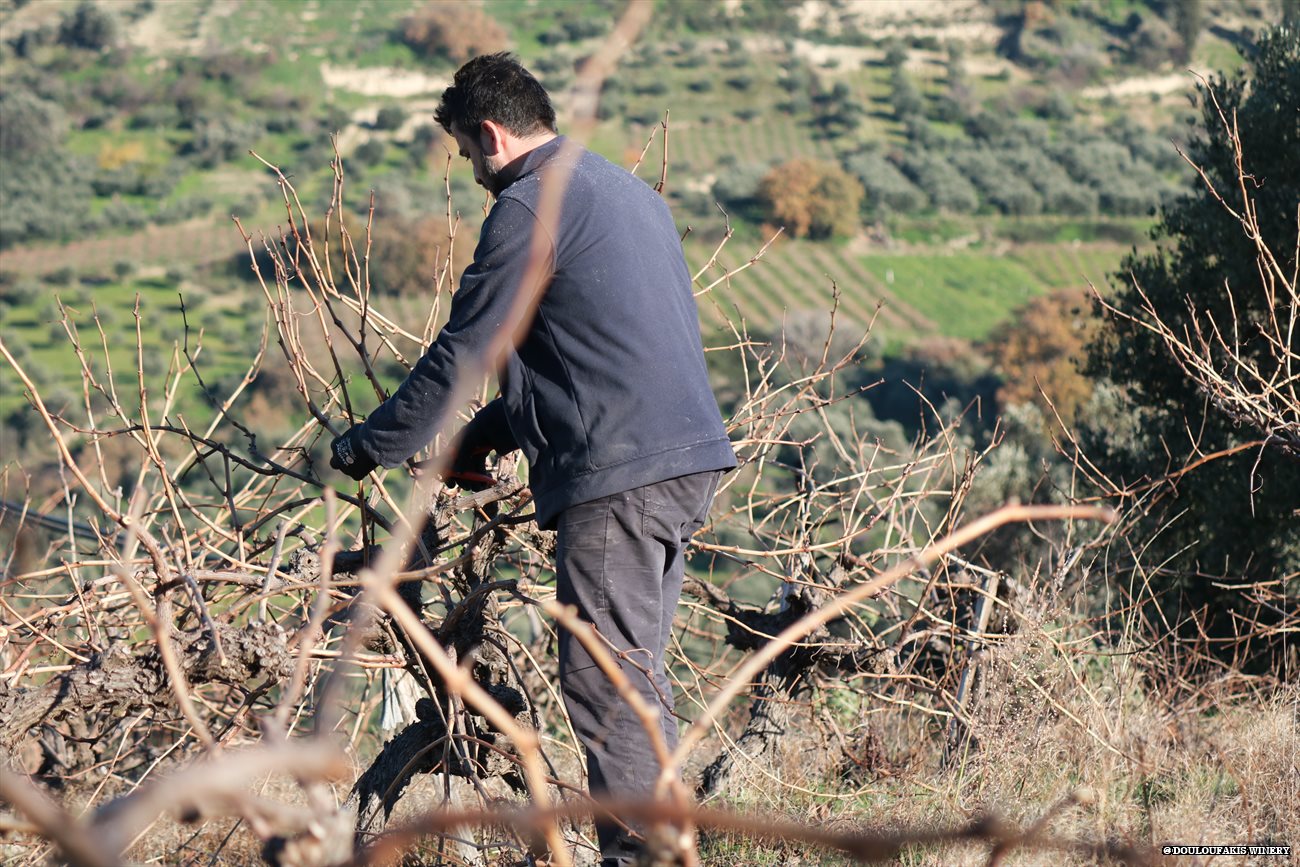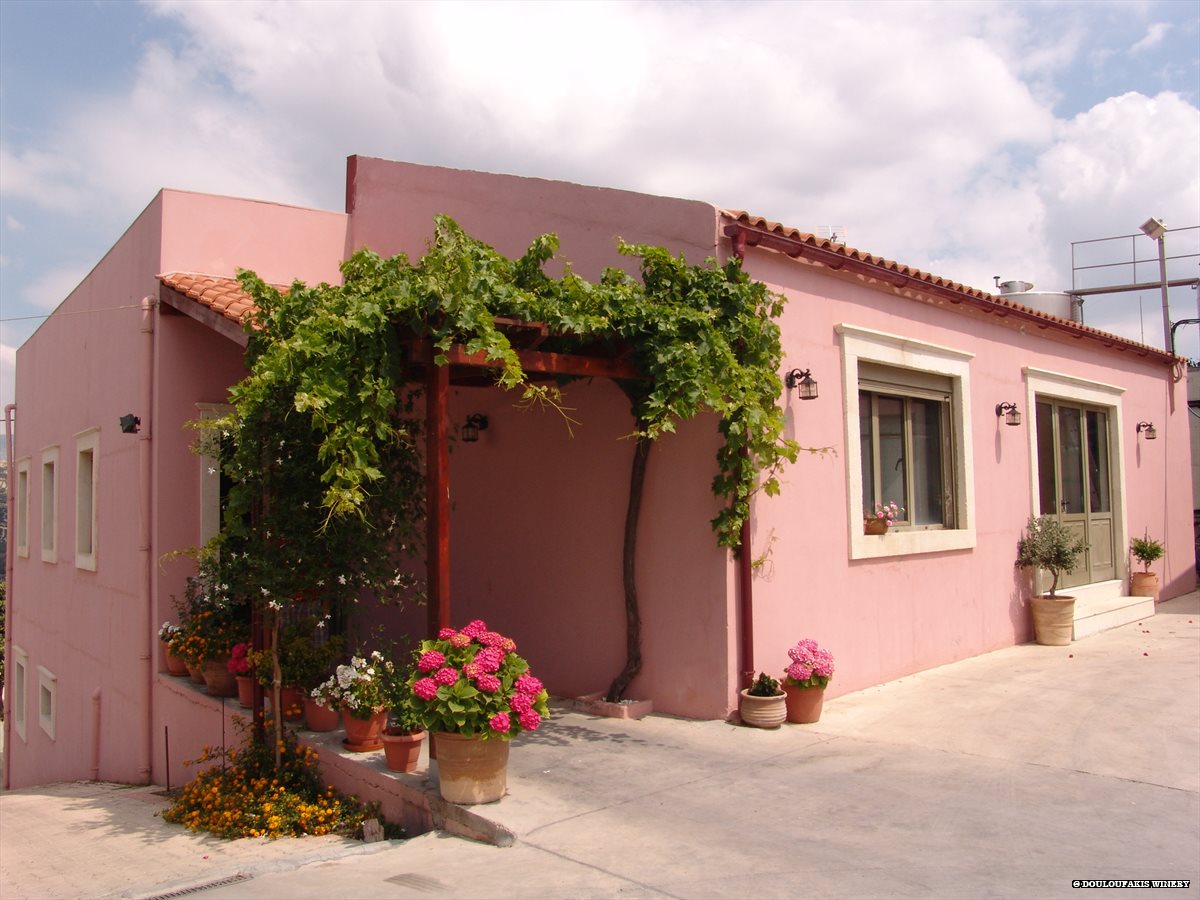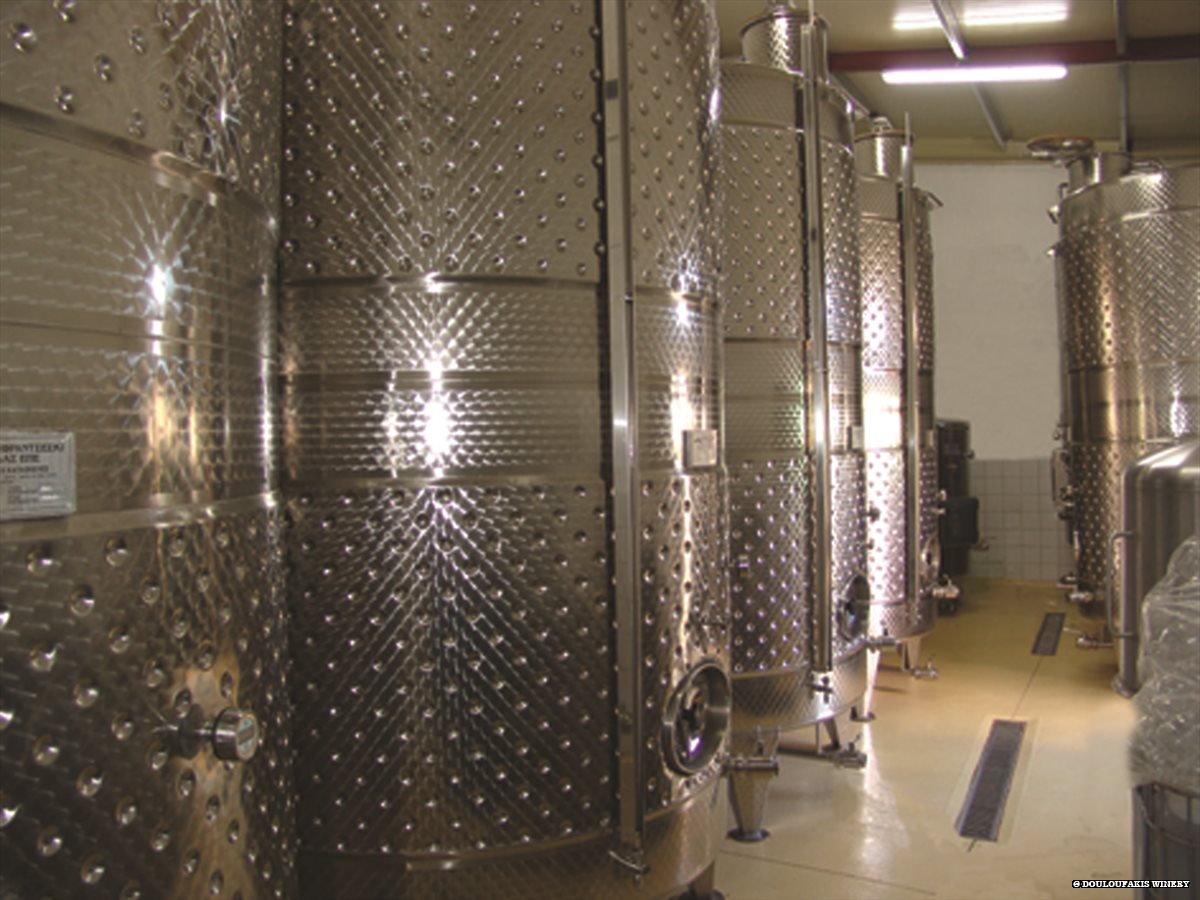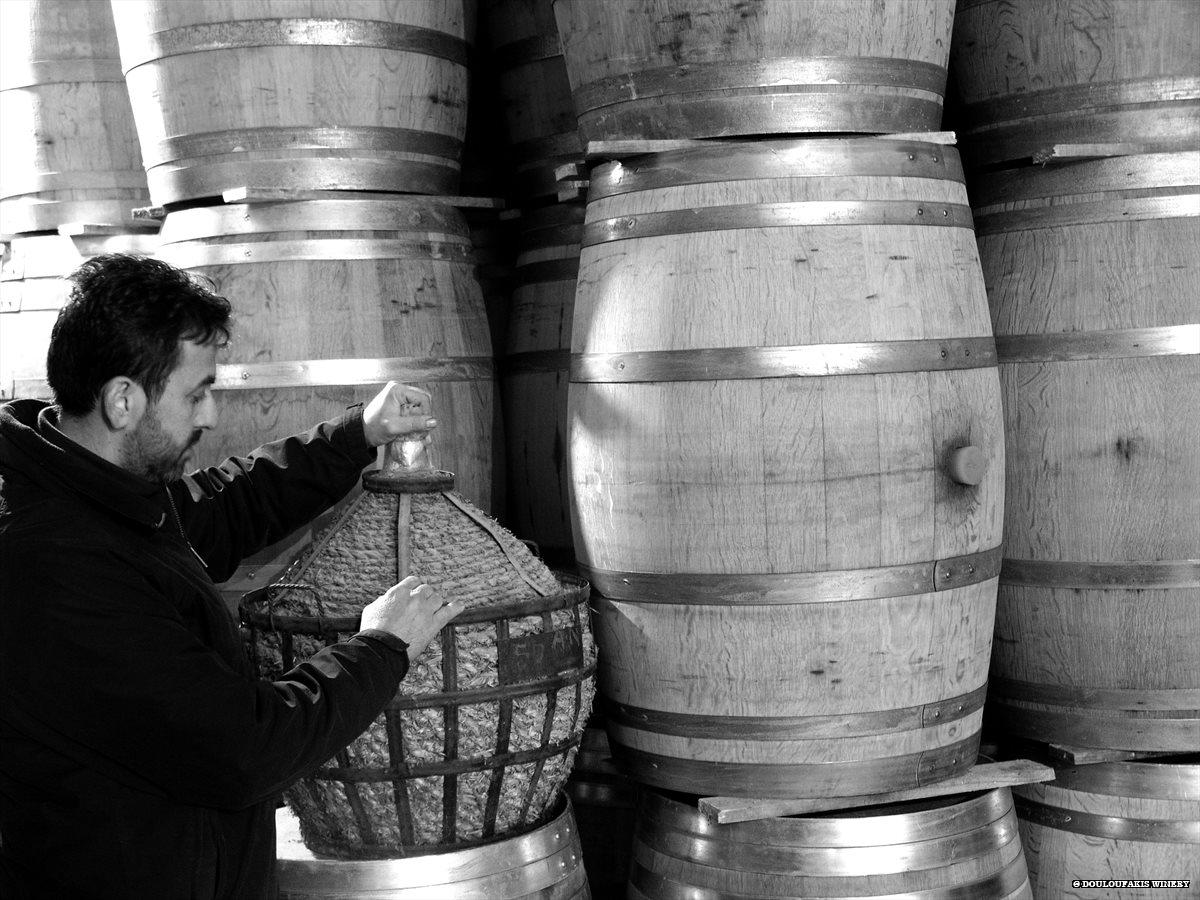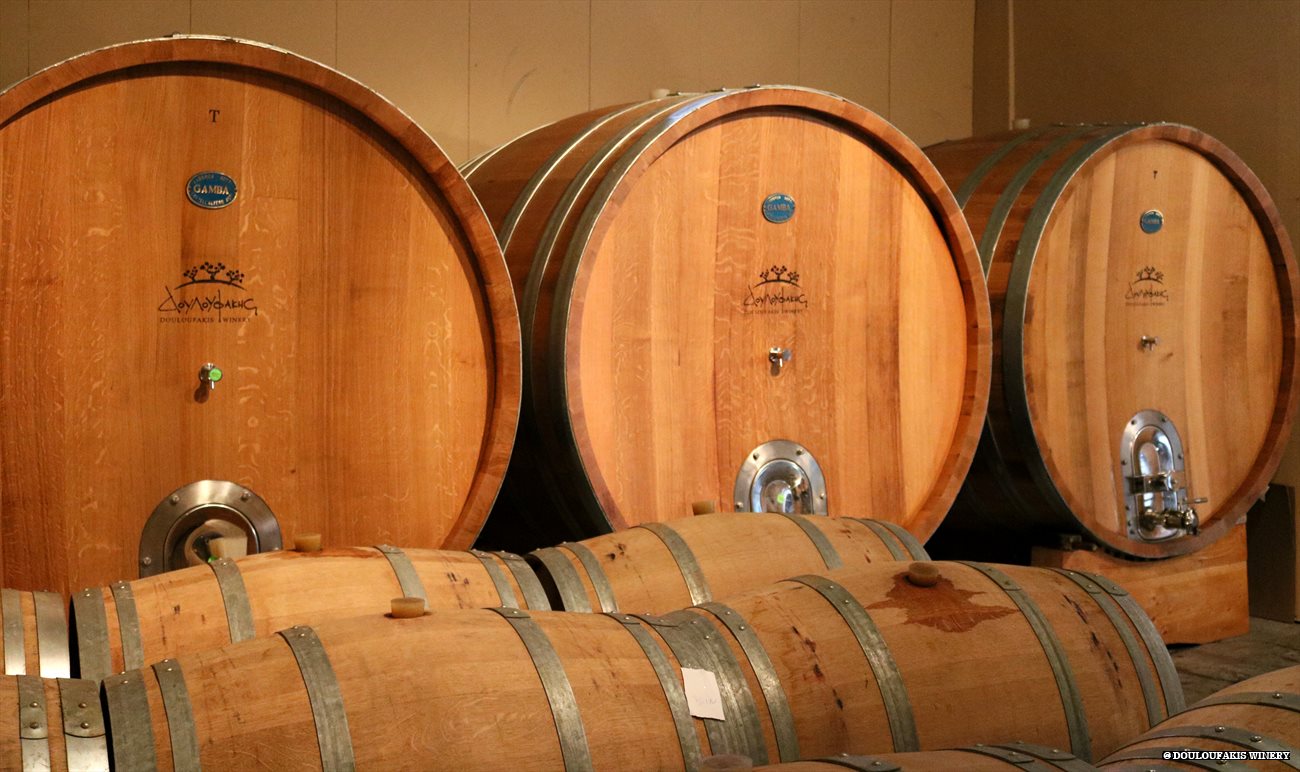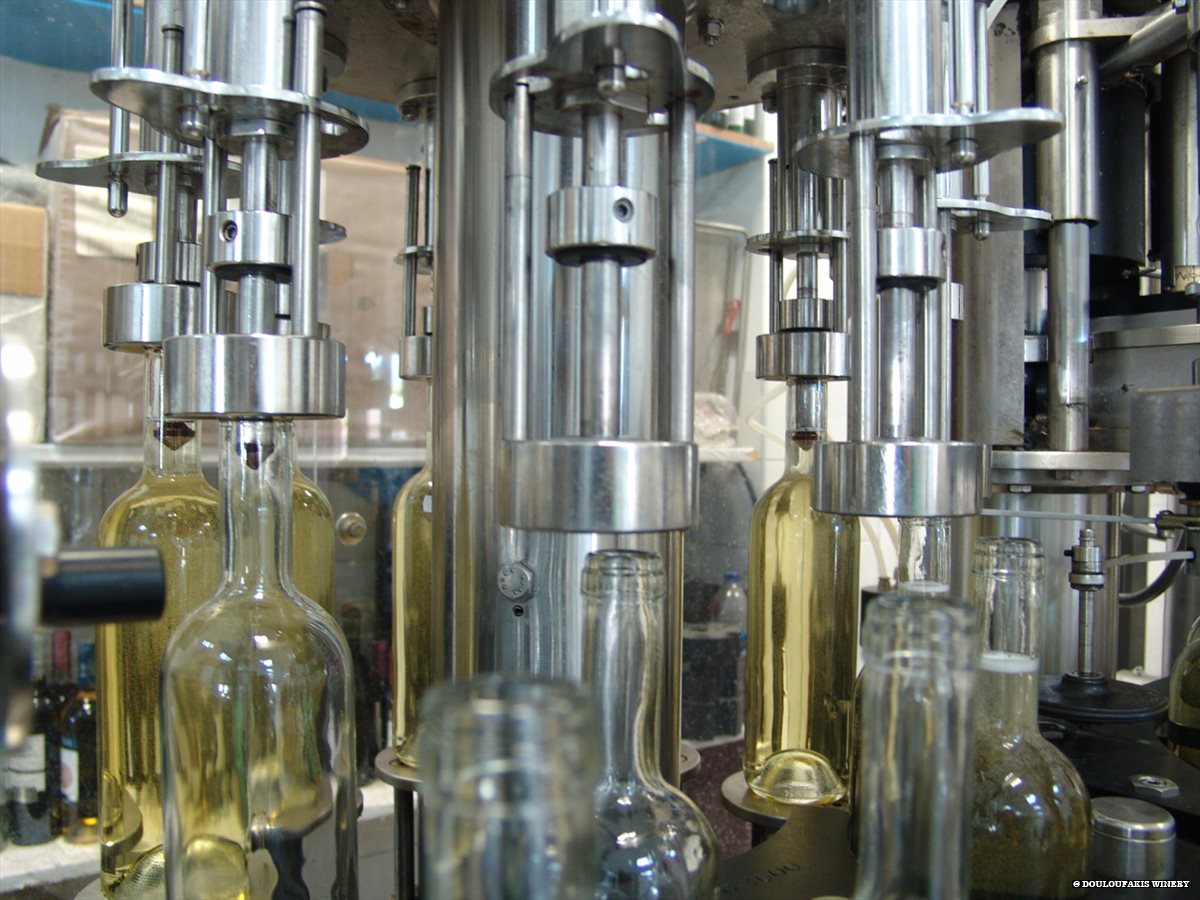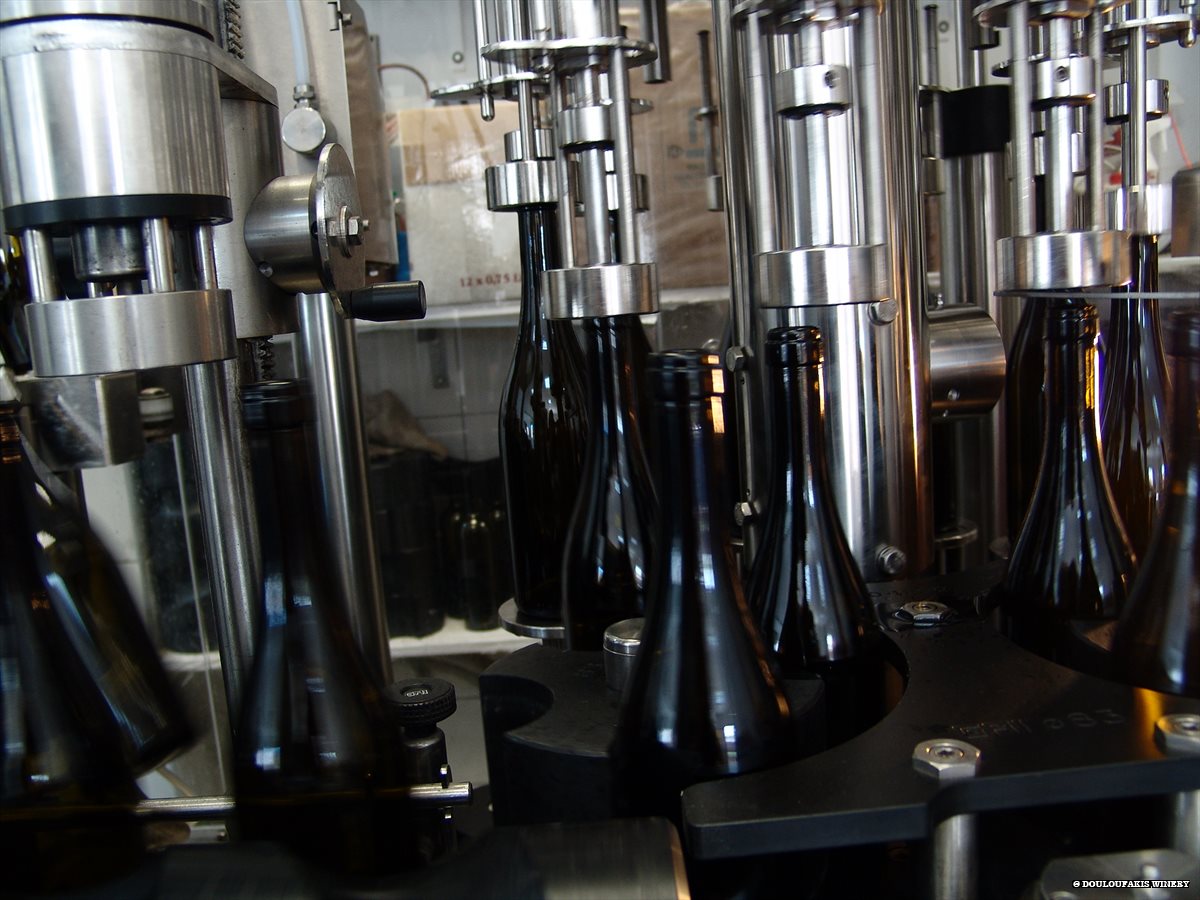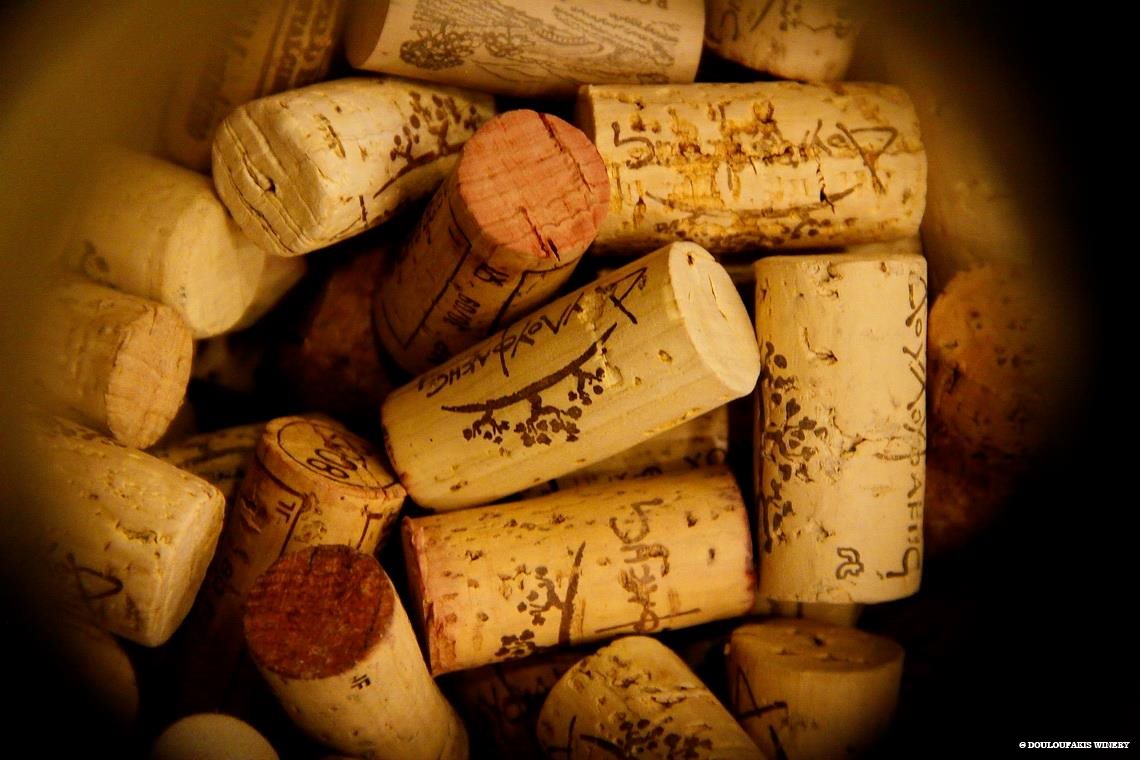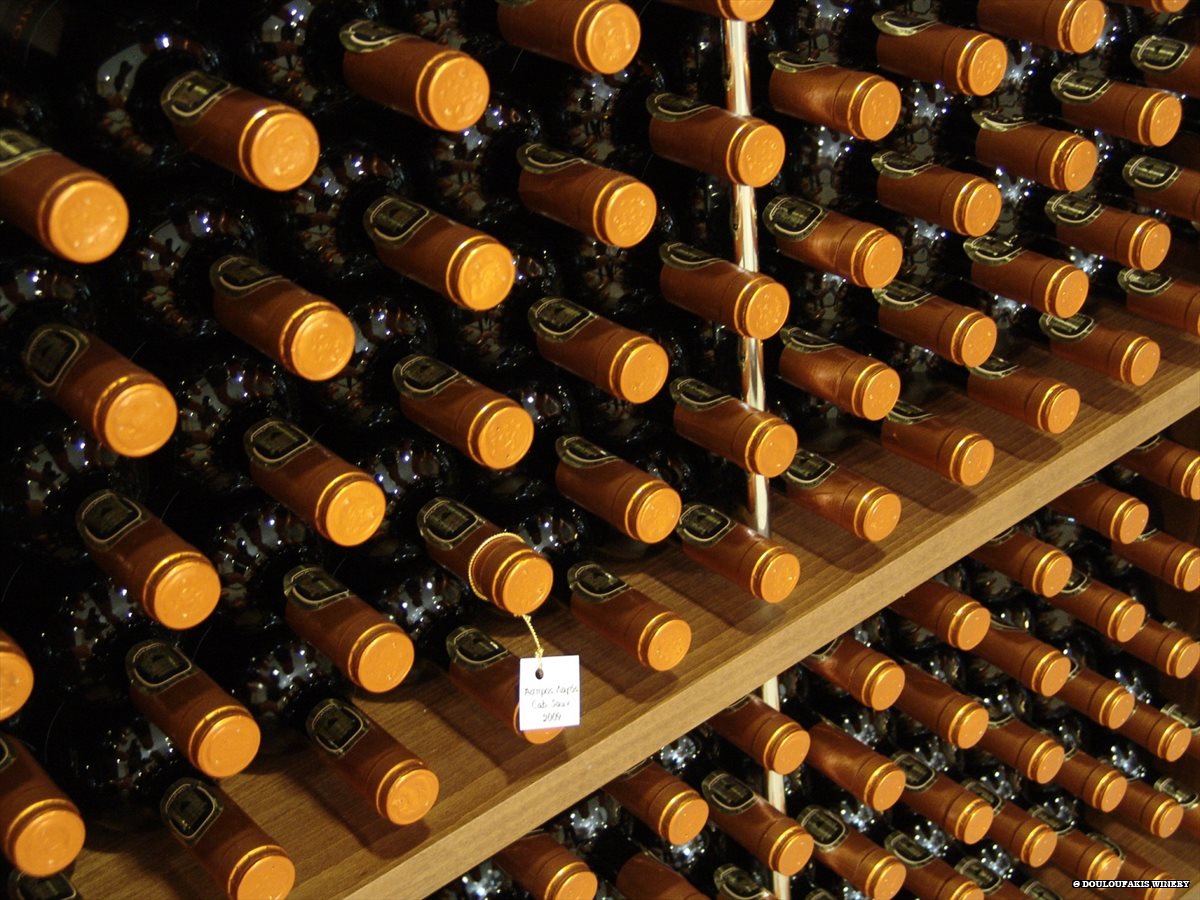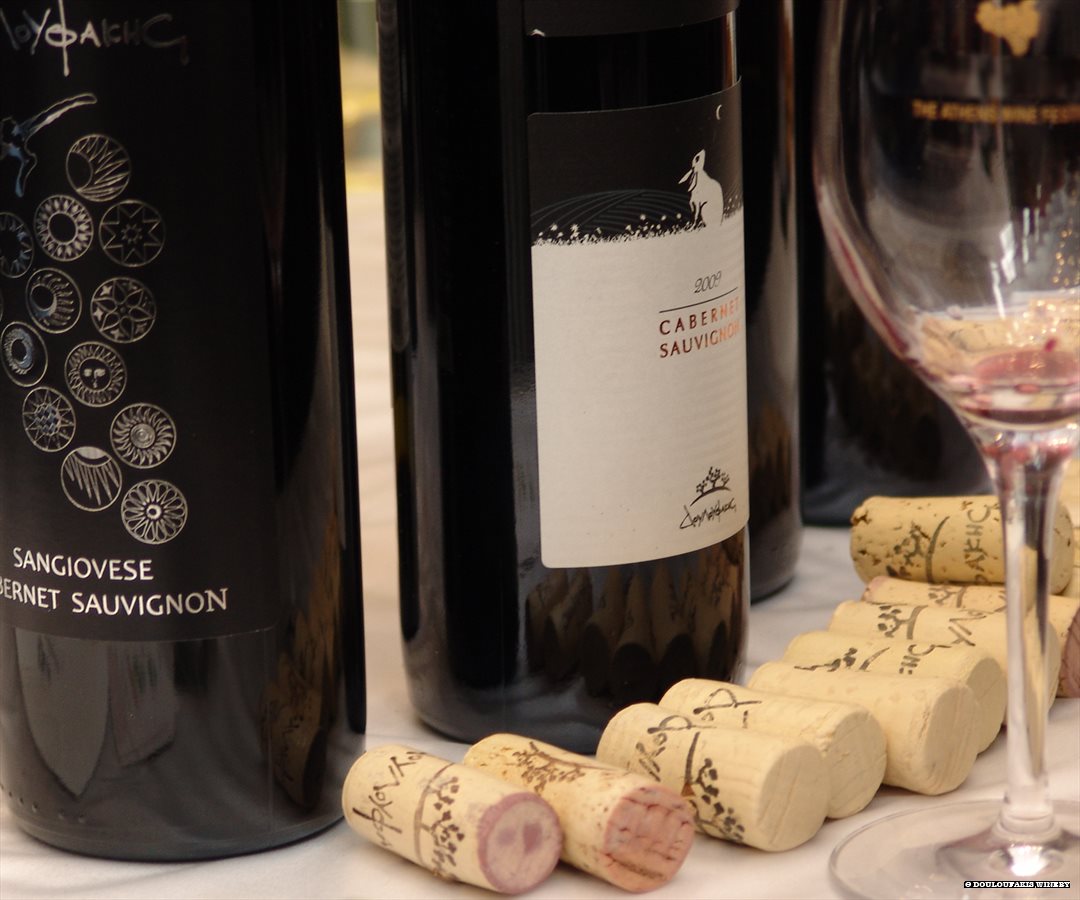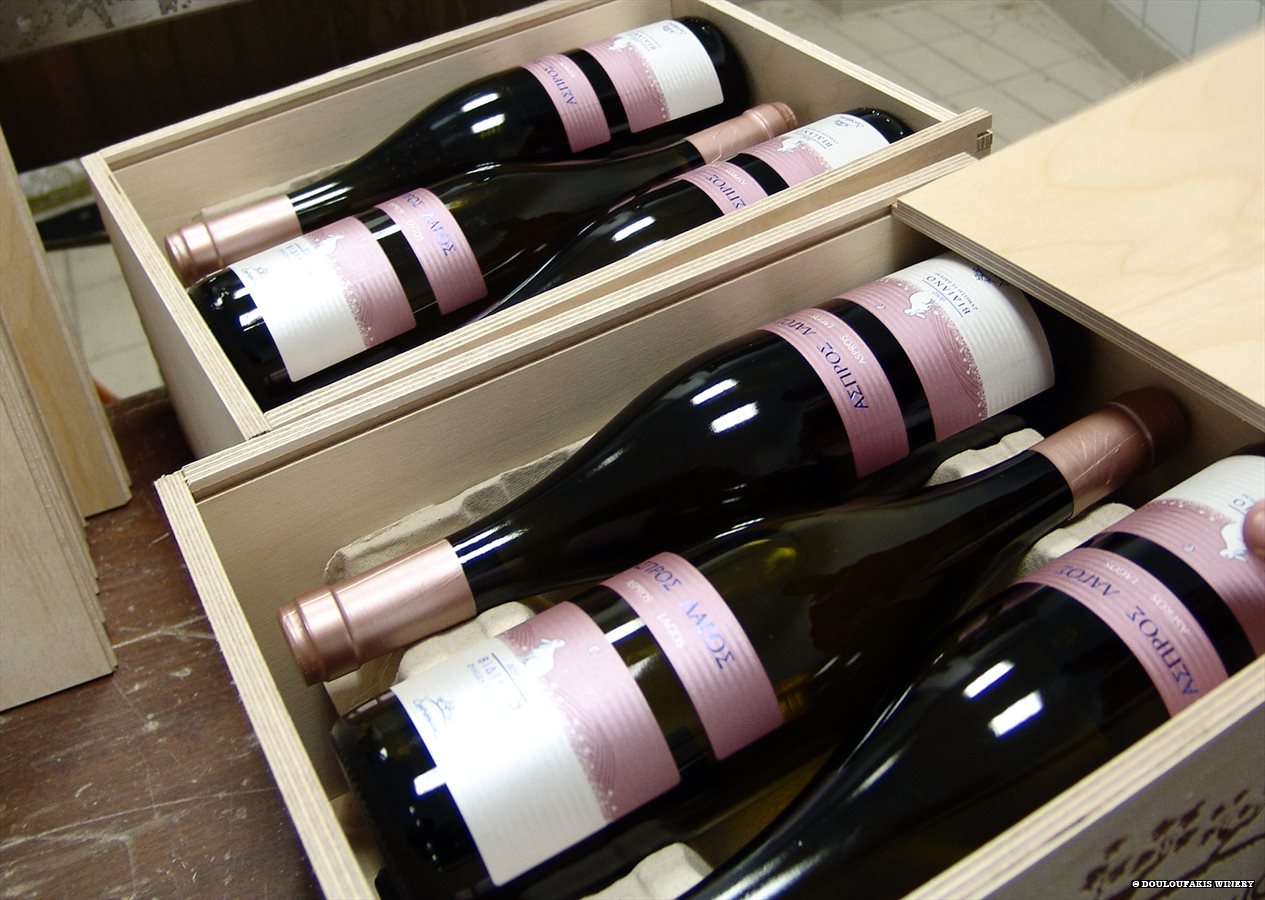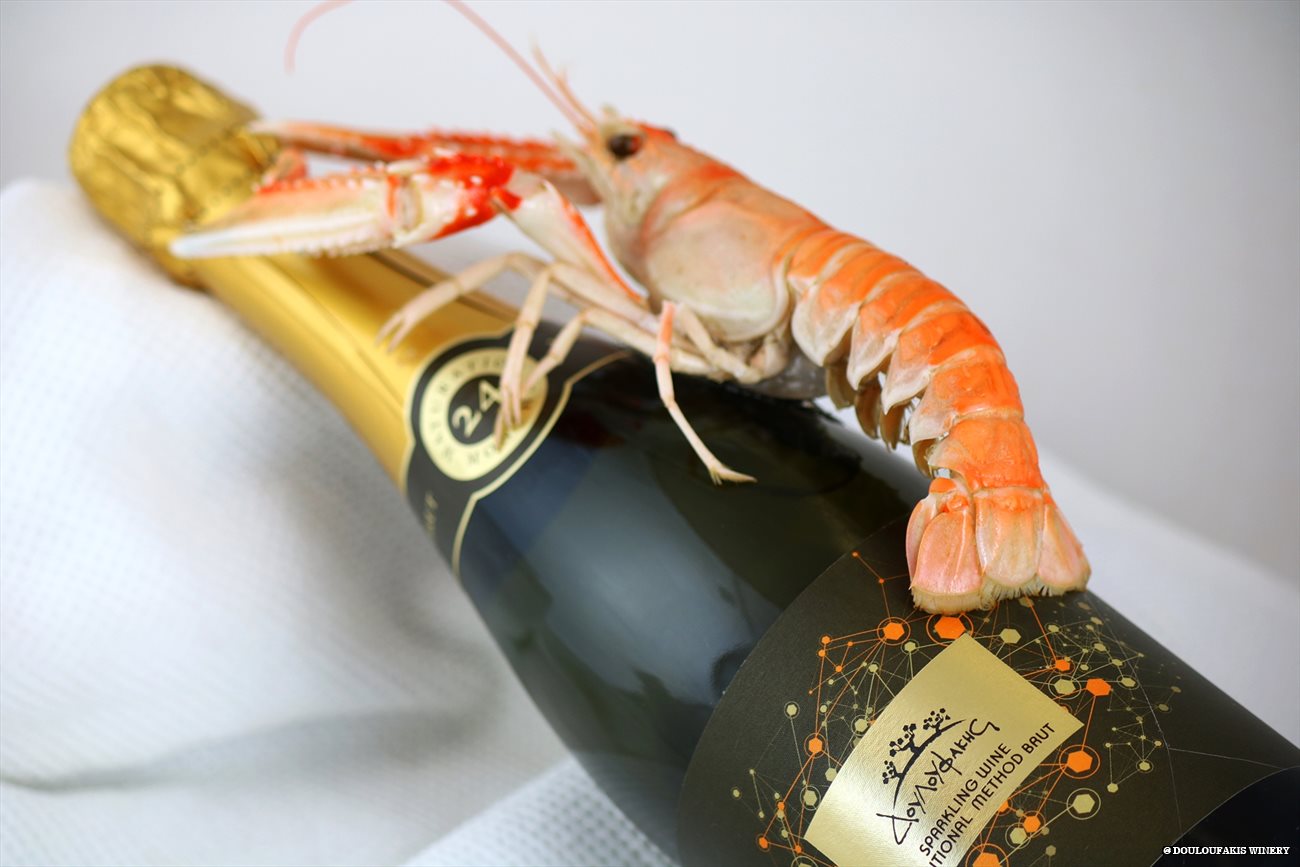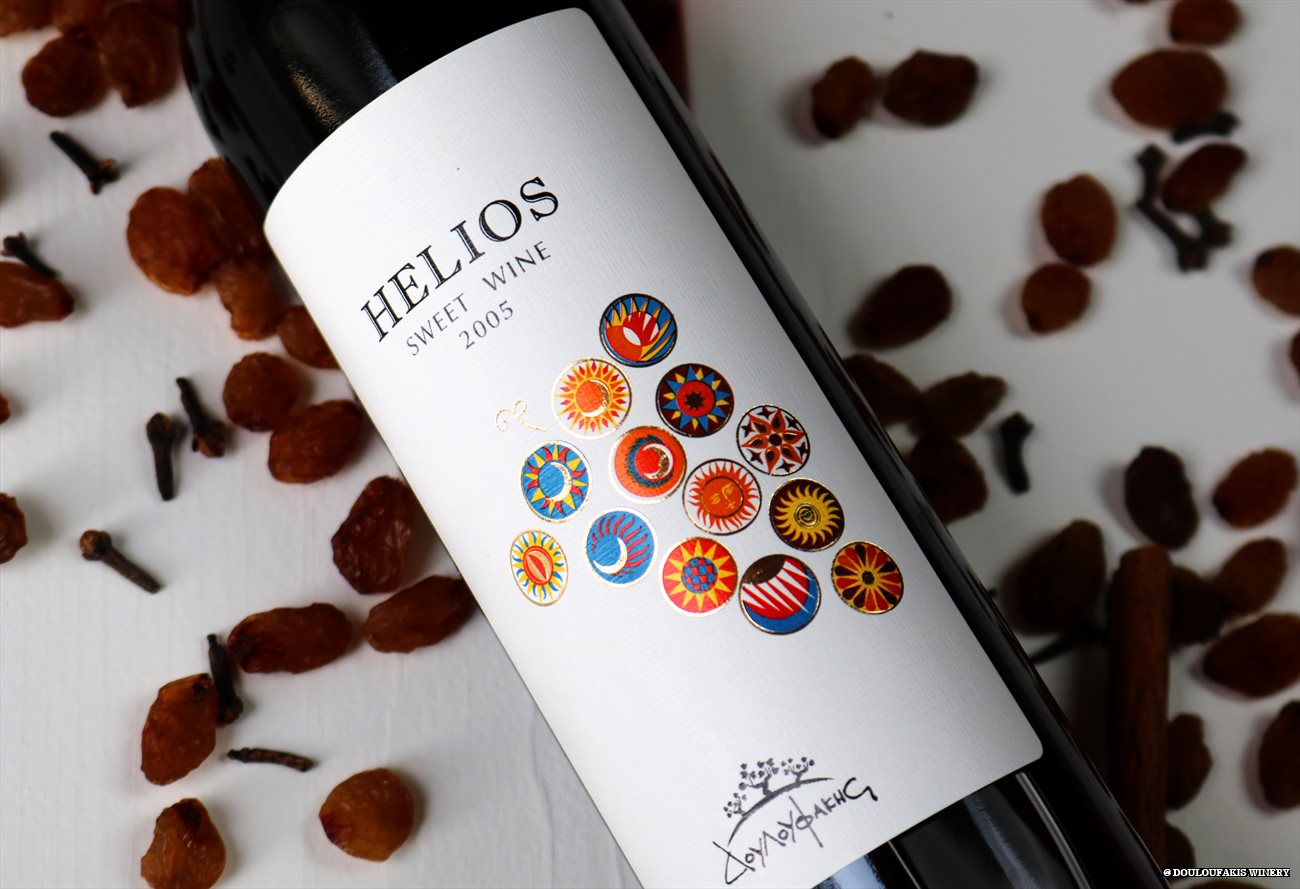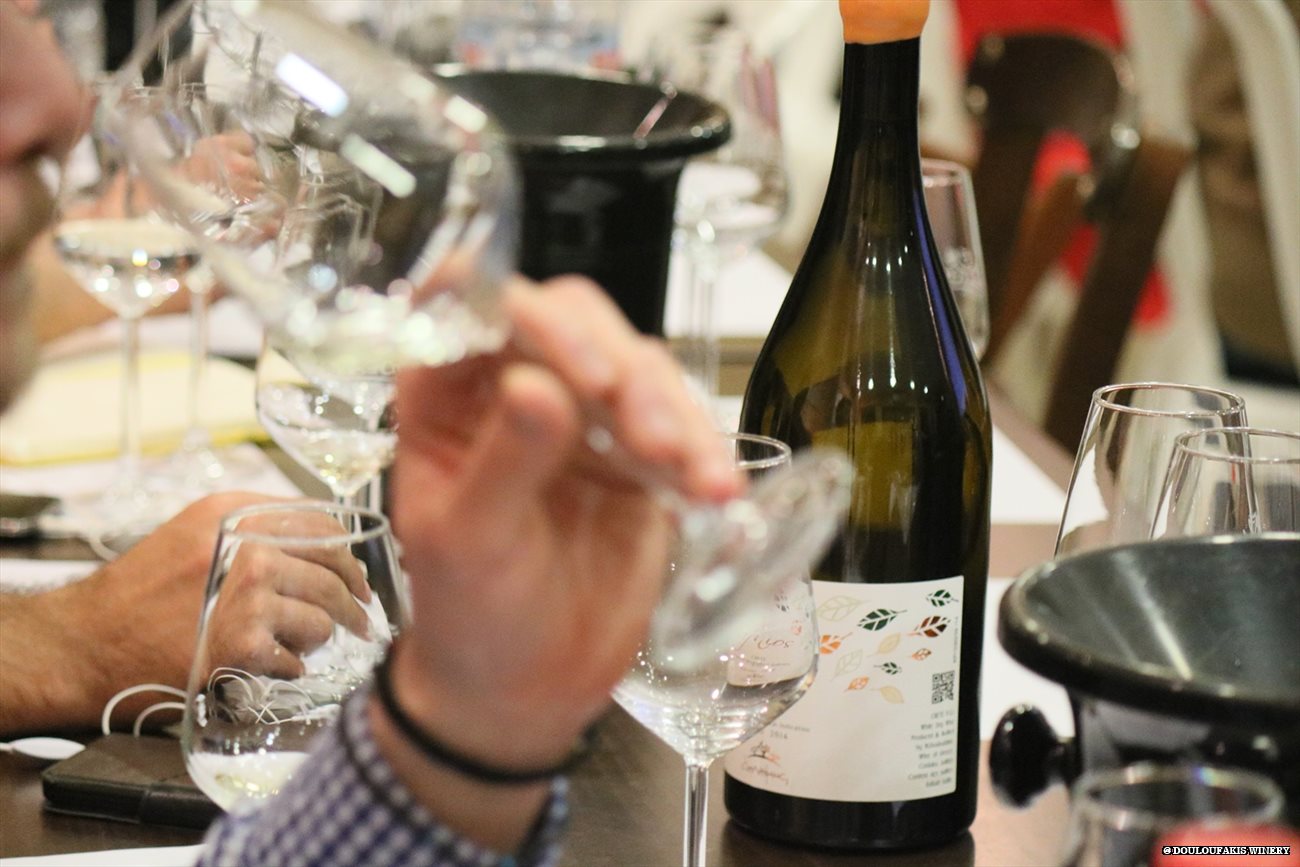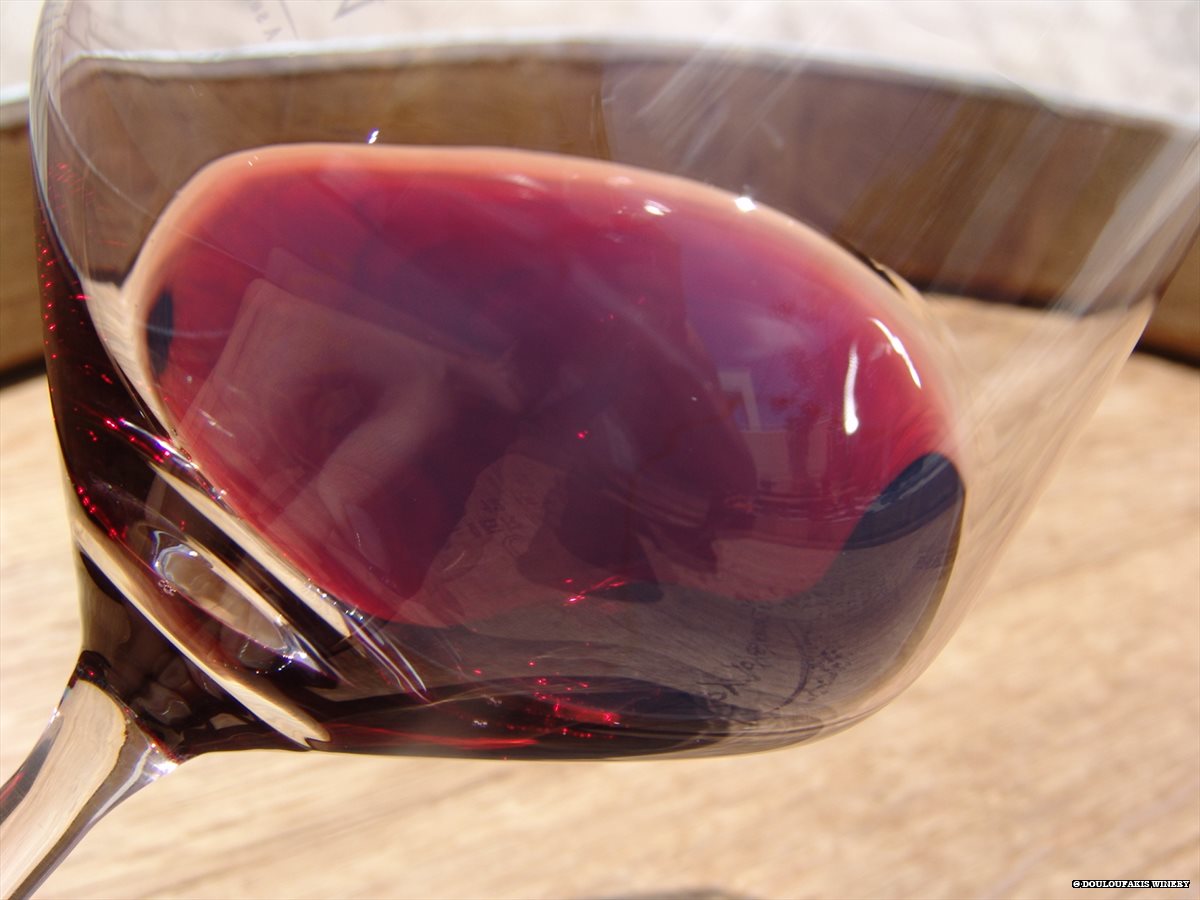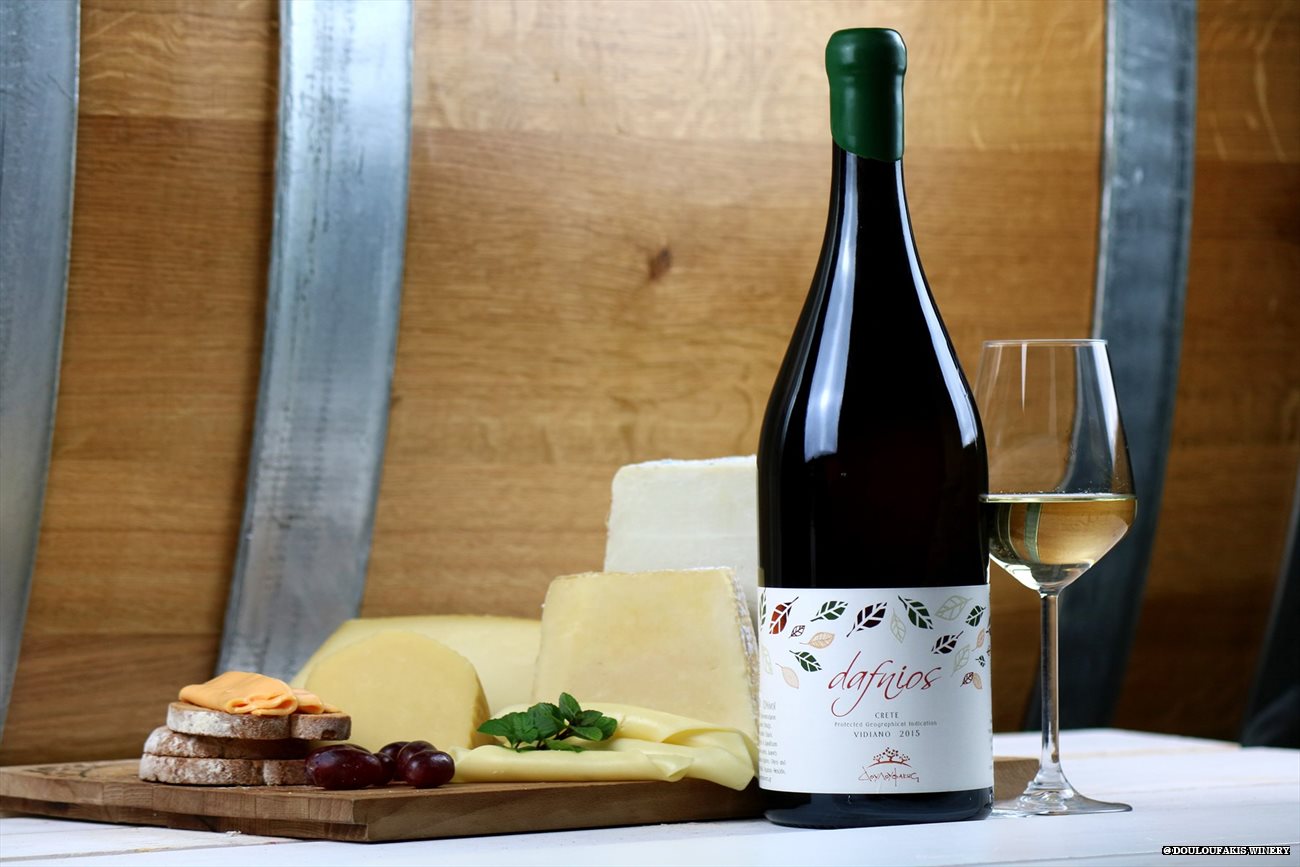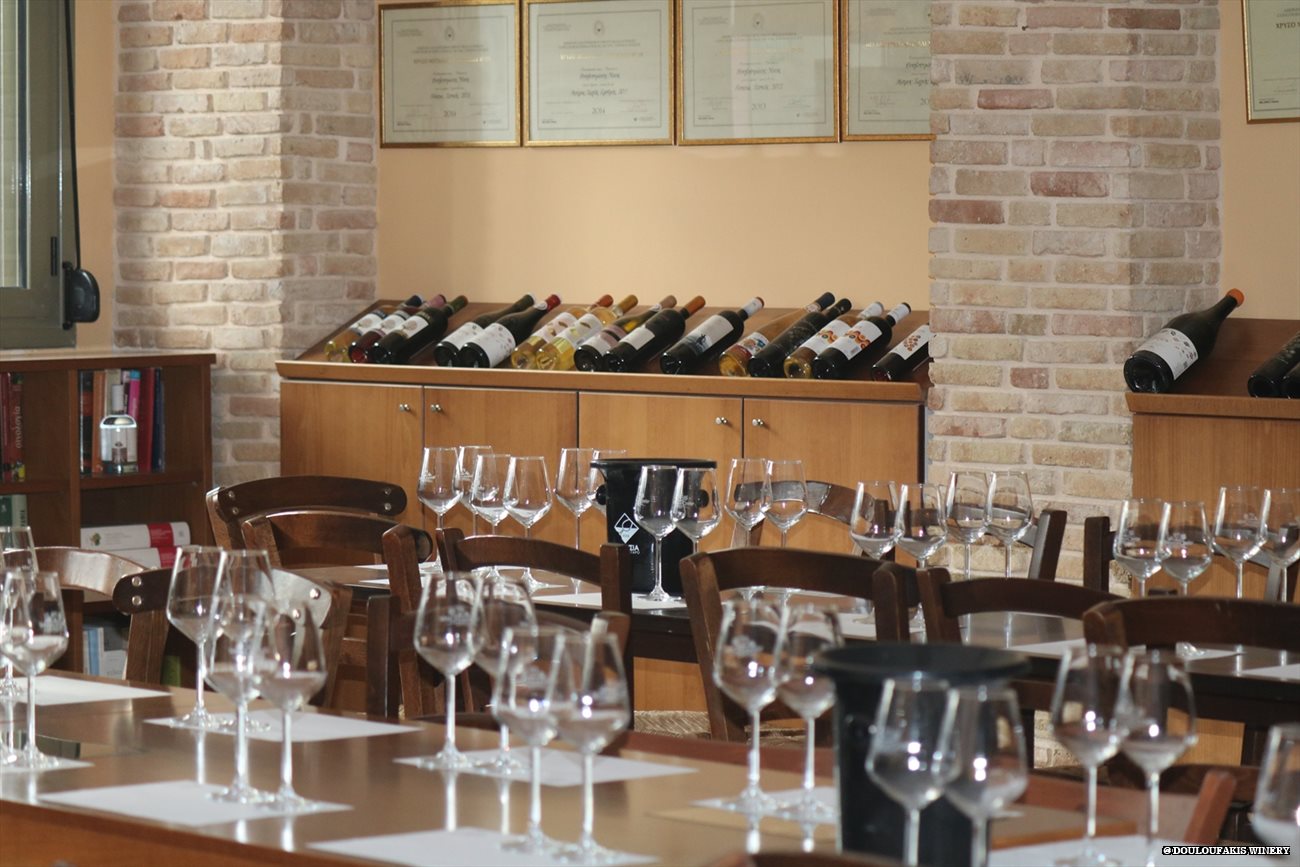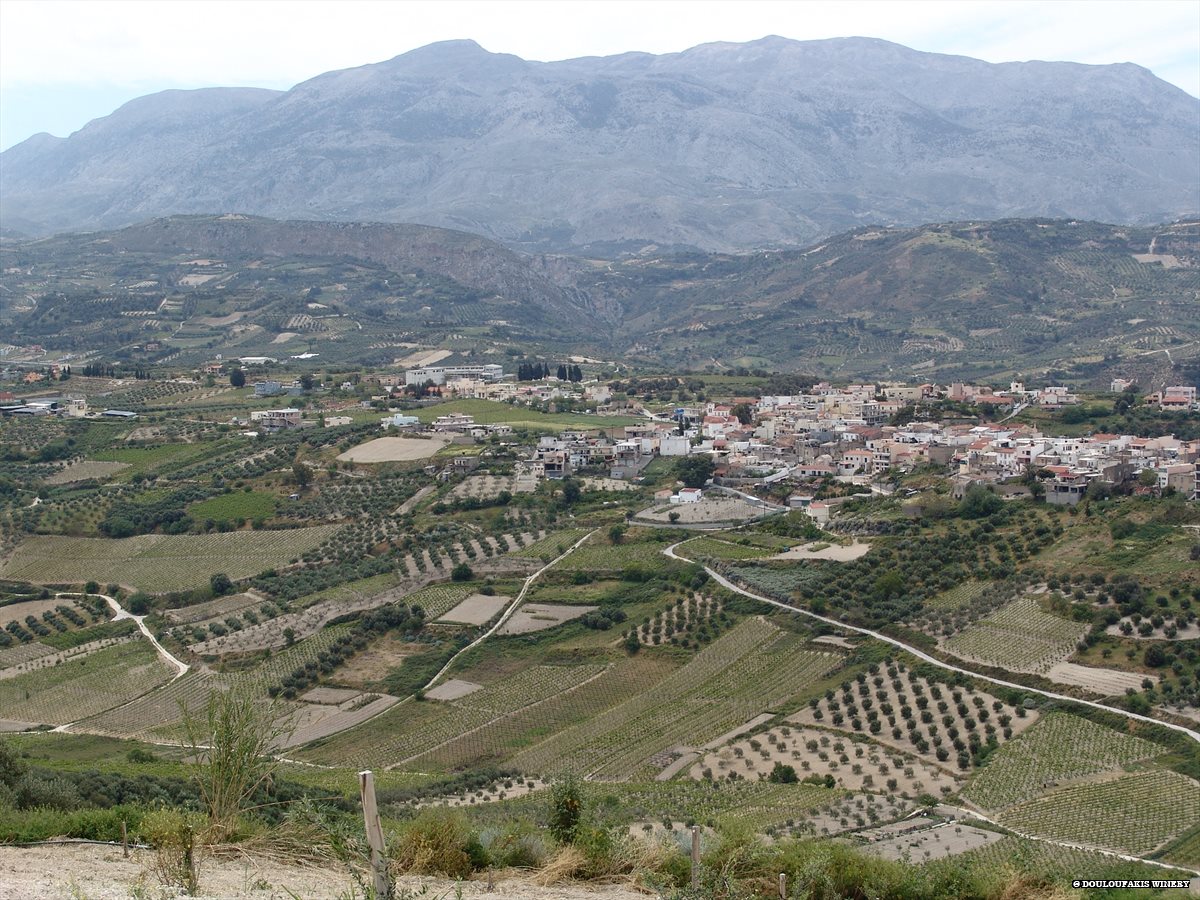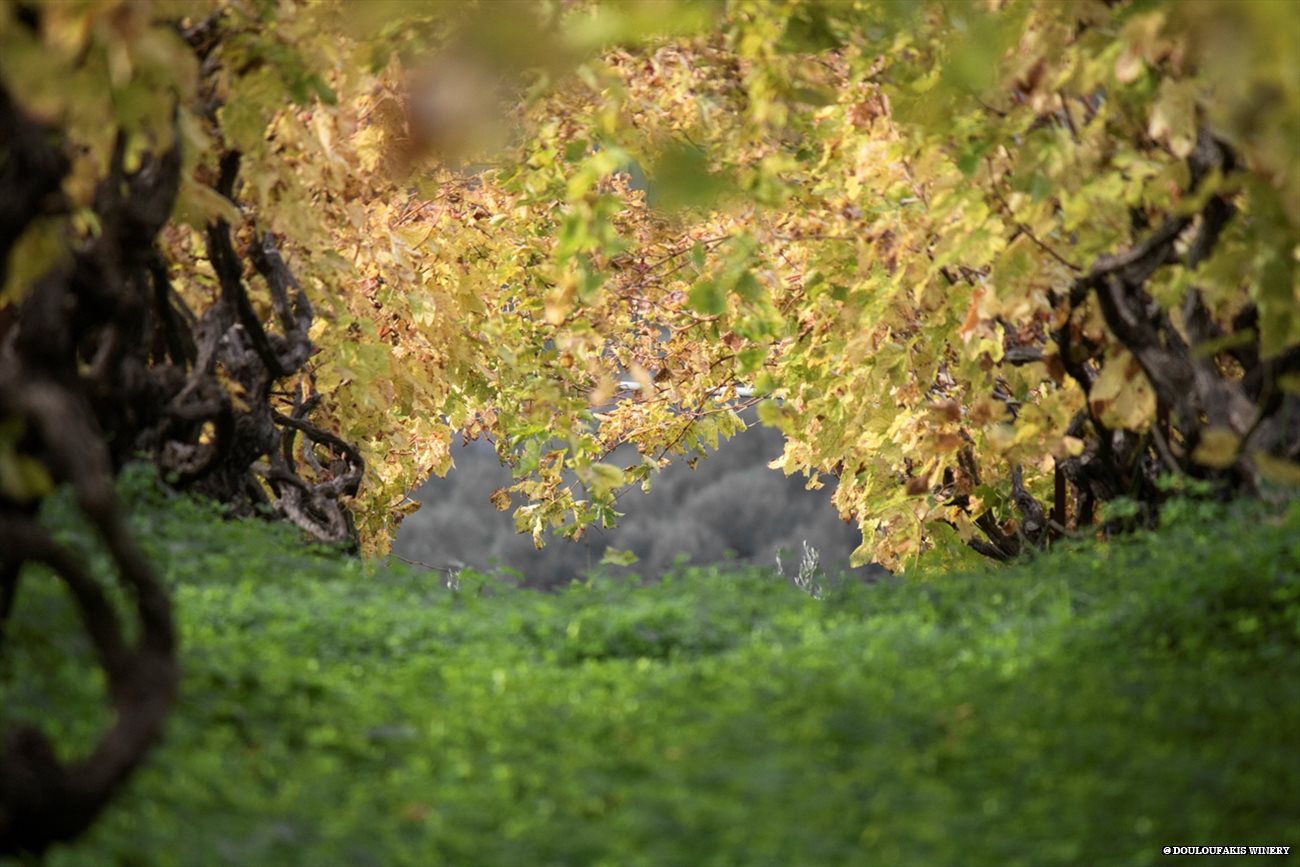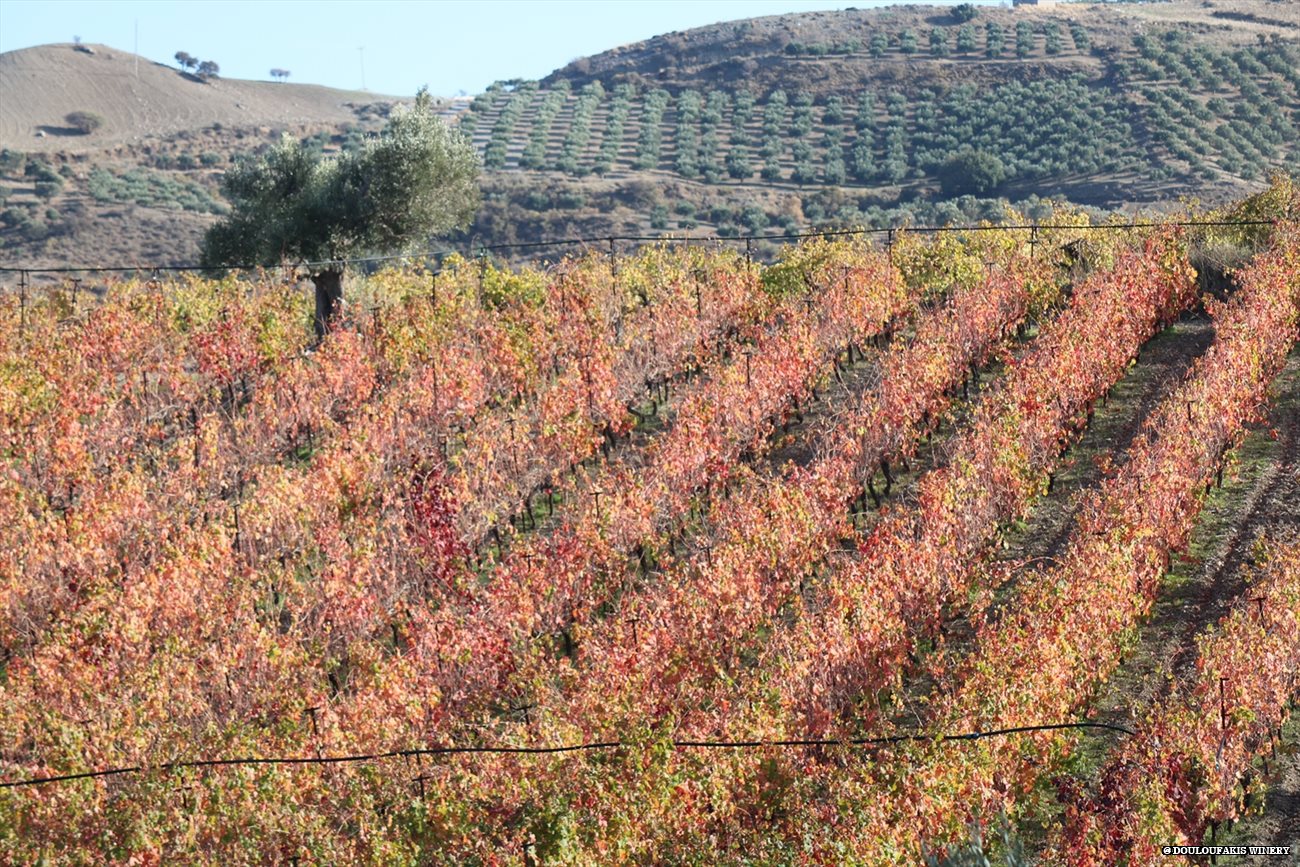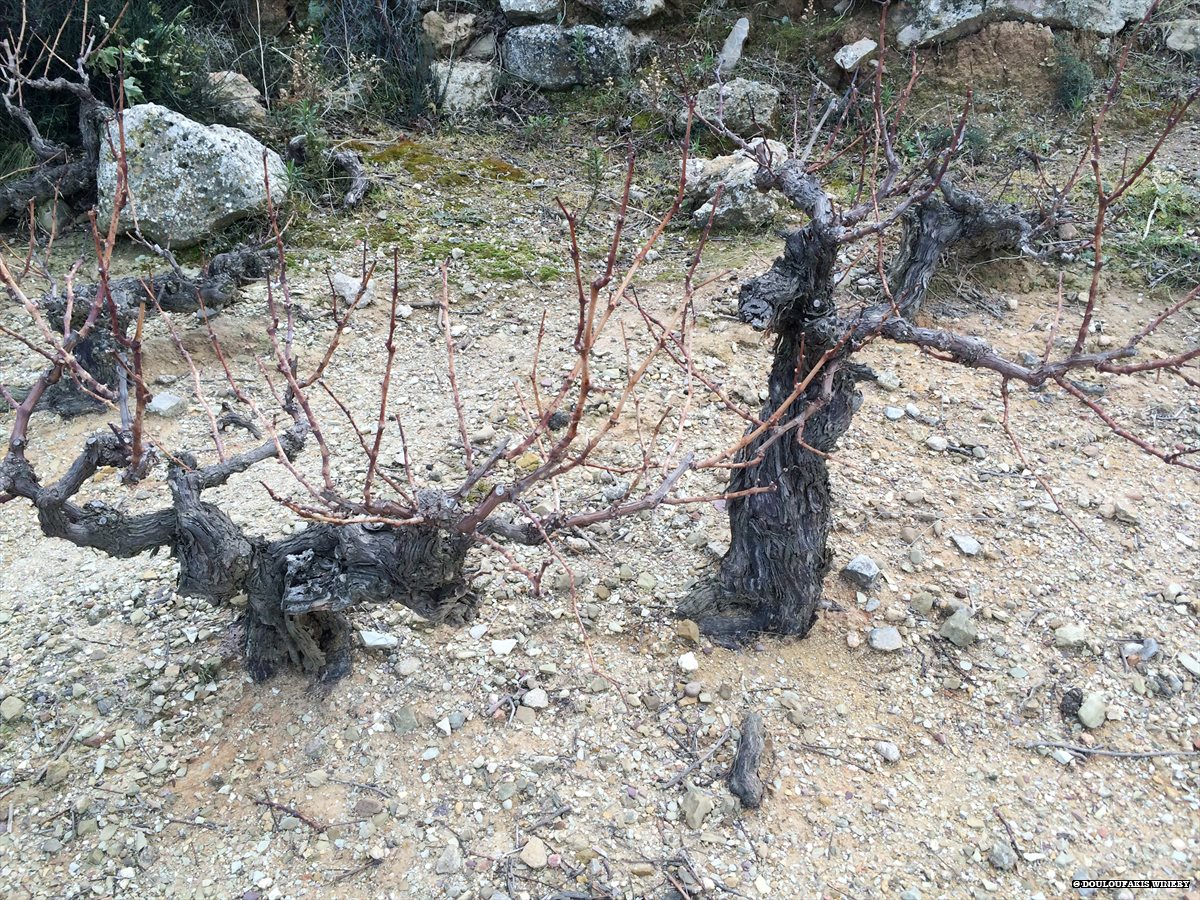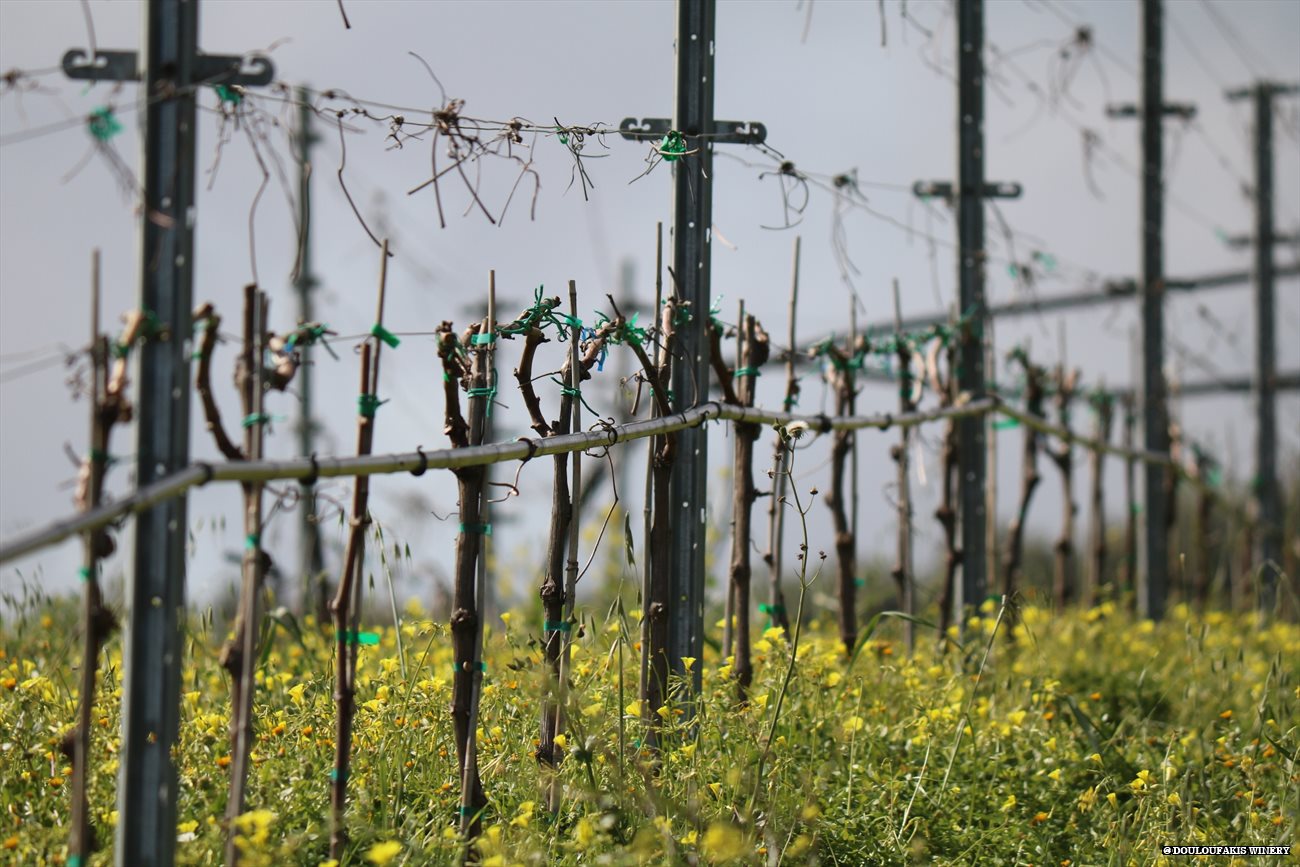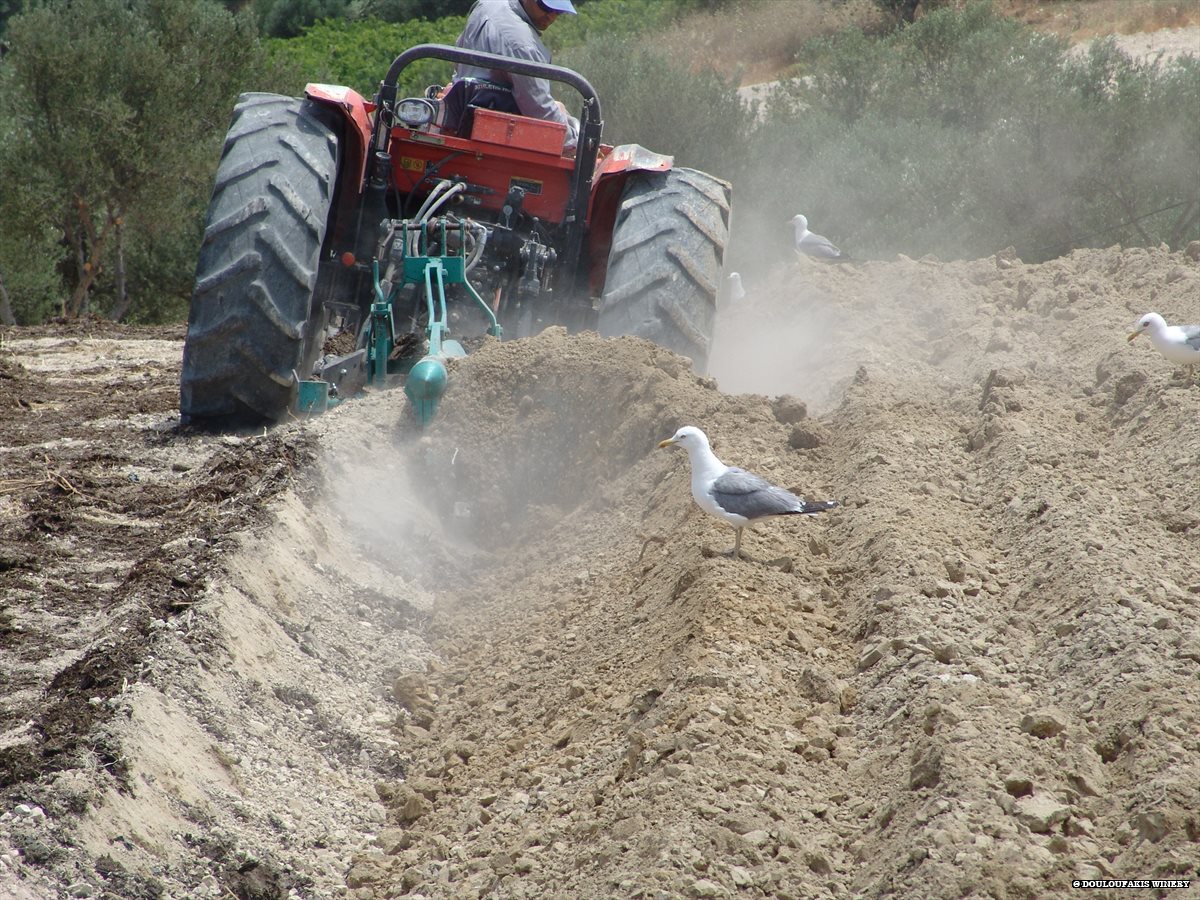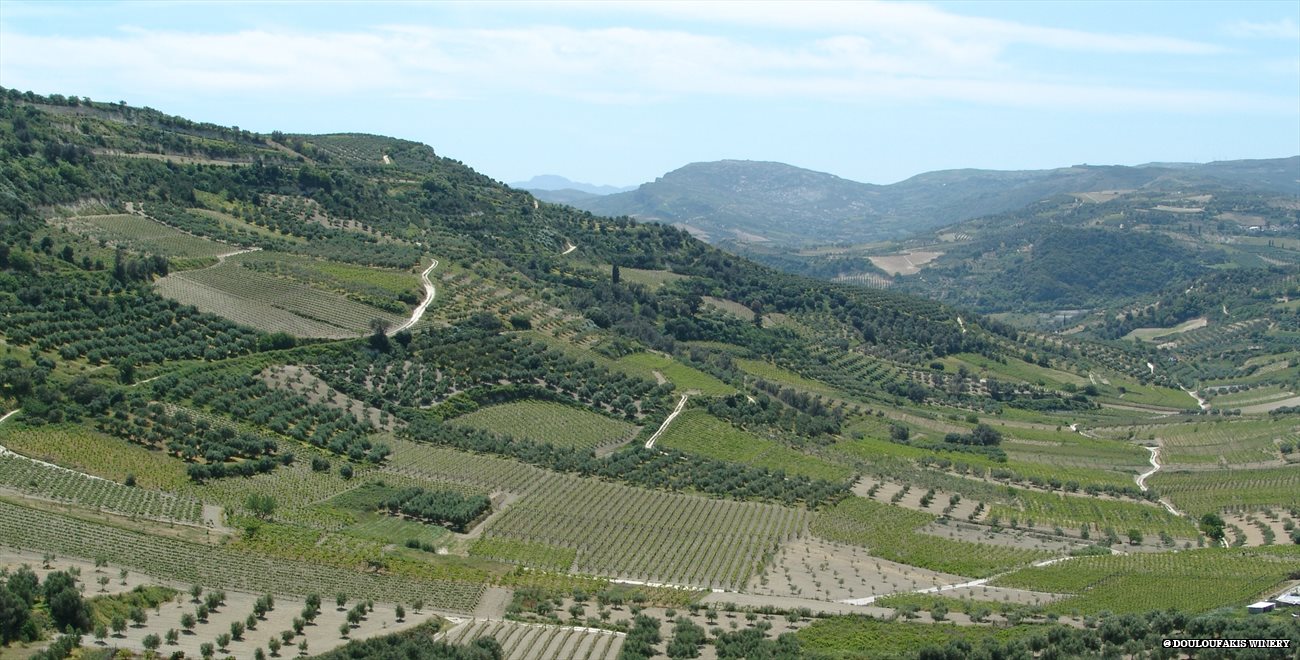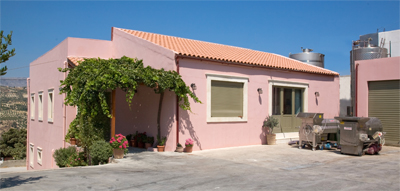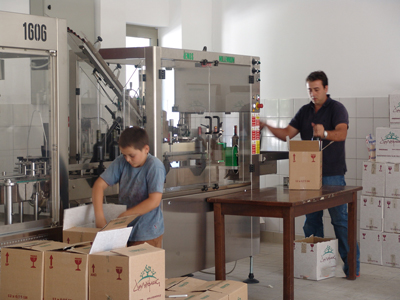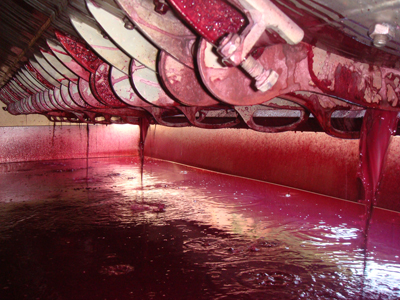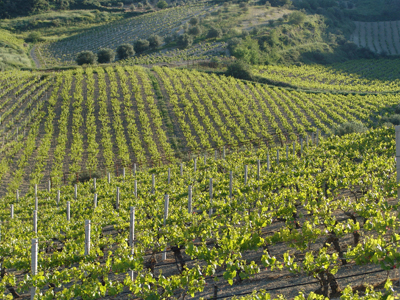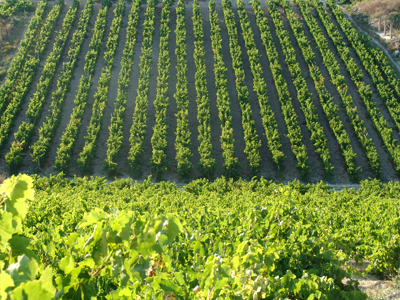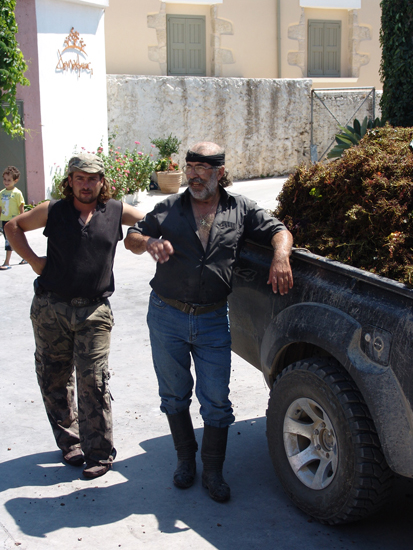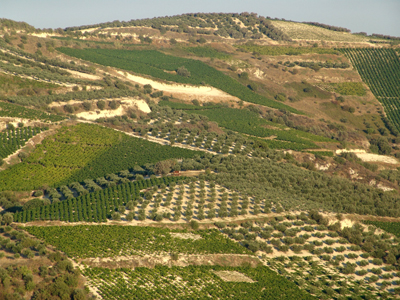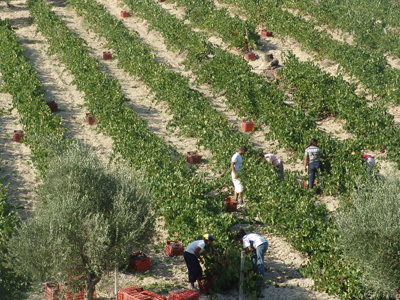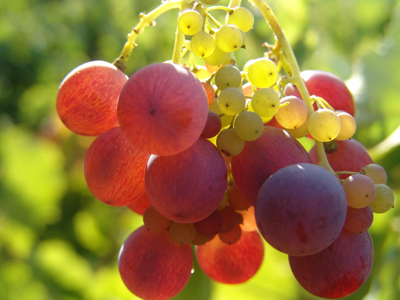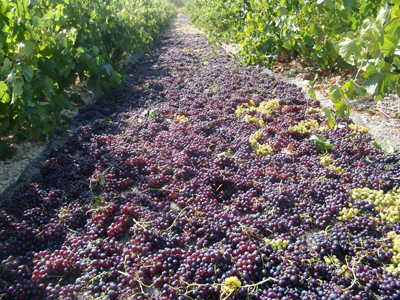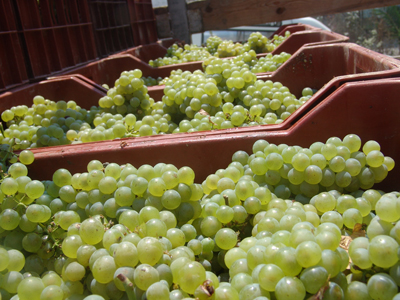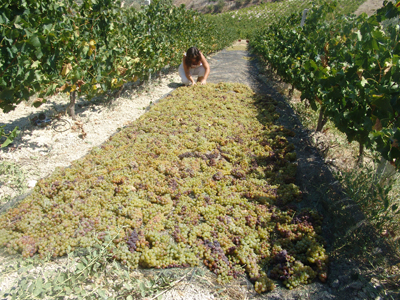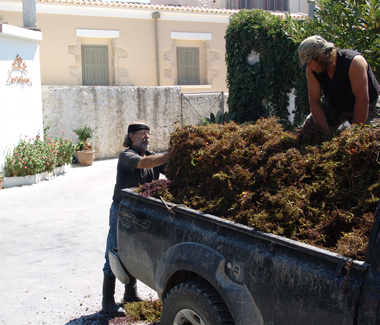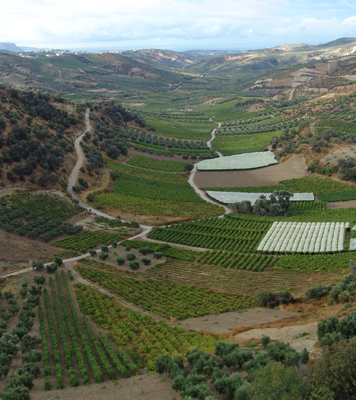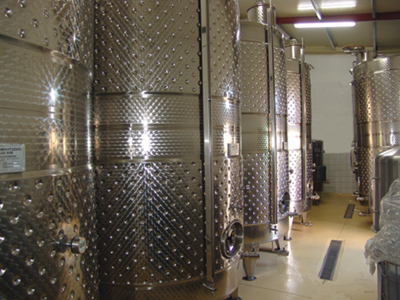 "If wine is just a word for you,
for me it is the life I've chosen!"
The passion that characterizes these words of the winemaker Nikos Douloufakis, gushes through the long course of his family in vineyards cultivation and wine production.
Douloufakis winery is located in the village of Dafnes, a small village near Heraklion, where the rare red wine "Dafnes Protected Designation of Origin" of the grape variety Liatiko is produced since ancient times.
History
The tradition and history of Douloufakis Family in vineyard cultivation and wine production begins in 1930, when grandfather Dimitris Douloufakis first produced wine professionally, in old traditional premises.
In 1952 Douloufakis Family participated in the 17th International Trade Fair in Thessaloniki and was awarded a title for the quality of its products.
Nowadays vineyard cultivation and wine-production tradition of the Family is continued by Dimitris' grandson, Nikolas Douloufakis (pronounced: /ðʊlʊfʌkɪs/) . Having studied Oenology in Italy (Istituto Tecnico Agrario di Stato "Umberto I" – Viticoltura ed Enologia, Alba), he has proceeded to the renewal of the premises and the production of superior quality wines from his own vineyards.
Douloufakis wines have been awarded by prizes not only in Greece, but also in some of the most important International Wine Competitions, like Decanter,TEXSOM or SAKURA AWARDS.
Vineyards
The privately owned vineyards are situated on hill slopes at an altitude of 350 meters and the cultivation is done by hands as well as by mechanical means. They cover 20 hectares and are located within the vine region of Dafnes, on the island of Crete, in Greece. There are planted several grape varieties, indigenous or not, such as: Vilana, Vidiano, Muscat White (of Spina), Malvasia, Mandilari, Chardonnay, Sauvignon Blanc, Liatiko, Kotsifali, Cabernet Sauvignon, Sangiovese and Syrah.
Apart from the privately owned vineyards, grapes are sourced from farmers in Dafnes area, with whom Douloufakis winery has a long and stable partnership. These vineyards cover 25 hectares and are under Nikos Douloufakis' supervision, in order to get grapes of good quality.
Either you are just a wine lover, or a wine professional, the people of Douloufakis winery will be glad to meet you in person.
As the winery is located near Heraklion, it should be easy to get there, where you will have the chance to enjoy selected Cretan wines, in combination with other activities.. It almost every day organizes excursions where you can admire the panoramic view of the area, have a tour of the winery as well as have a wine tasting.
Find more information at https://www.douloufakis.wine .
Company
Douloufakis Winery
Contact Person
Katerina Kosmadaki
Email
info@douloufakis.wine
Visit Hours
Opening hours: Monday to Friday, 10:00-15:30, after appointment. The winery is closed during weekends and Greek National Holidays.
There are scheduled tours at 10:00, 12:00 and 14:00, so if you select one of these we would be able to guide you in a better way.