P.G.I. Crete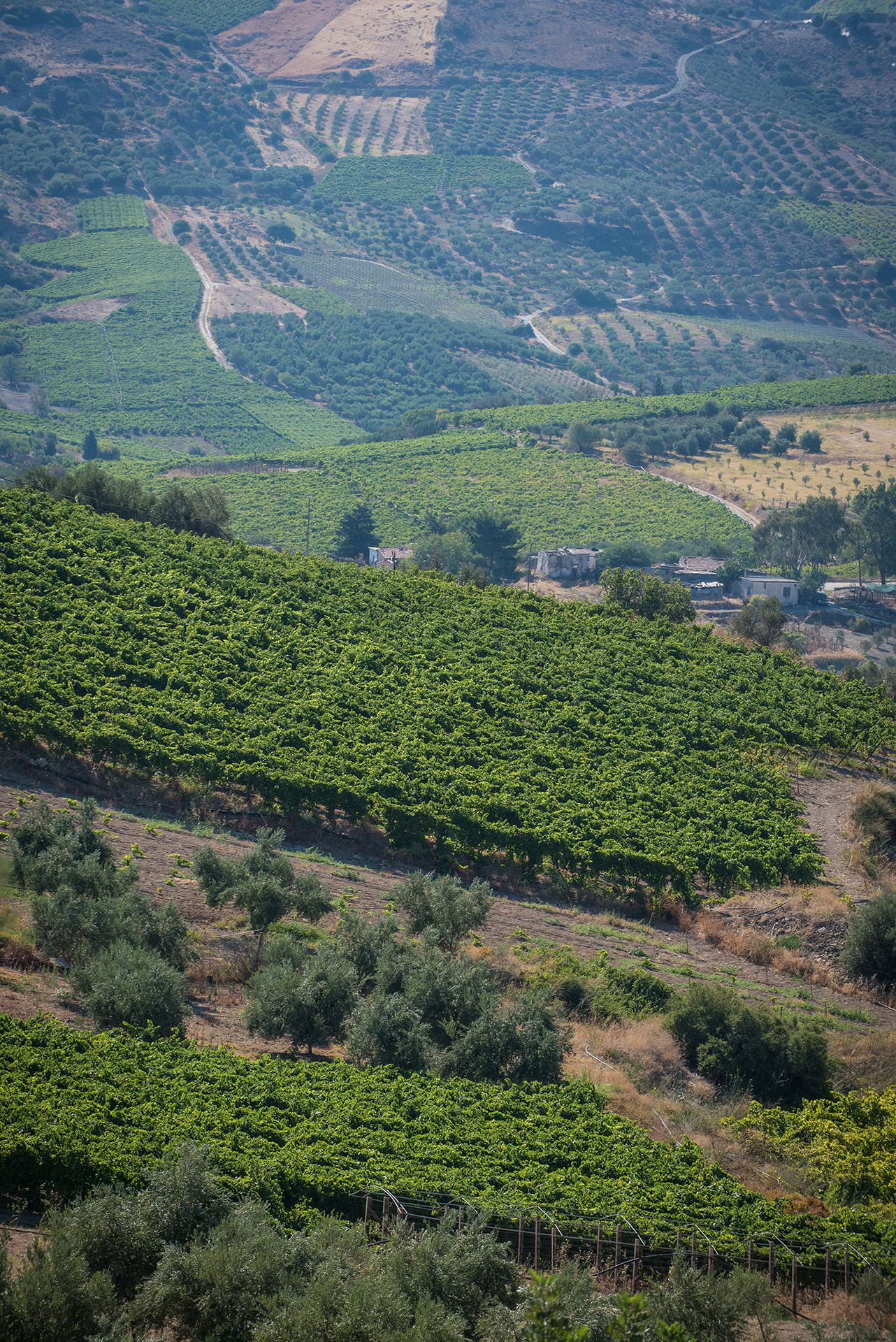 The zone of PGI Crete, established in 1989, comprises the four districts of the island: Lasithi, Heraklion, Rethymnon and Chania. Crete is the biggest and southernmost Greek island. Its vineyards, in close contact with olive trees, is developed from the most eastern to the most western end but almost always on the northern side. It is, thus, protected from the warm winds of the Libyan Sea and furthermore, it receives the beneficial breeze of the Aegean and Cretan Seas.
Crete hosts Europe's most historic vineyard -if not the world's. Its presence and active contribution to the productive and social life of the island has been continuous and documented by the archaeological and historical research, from the early Minoan times to the present day.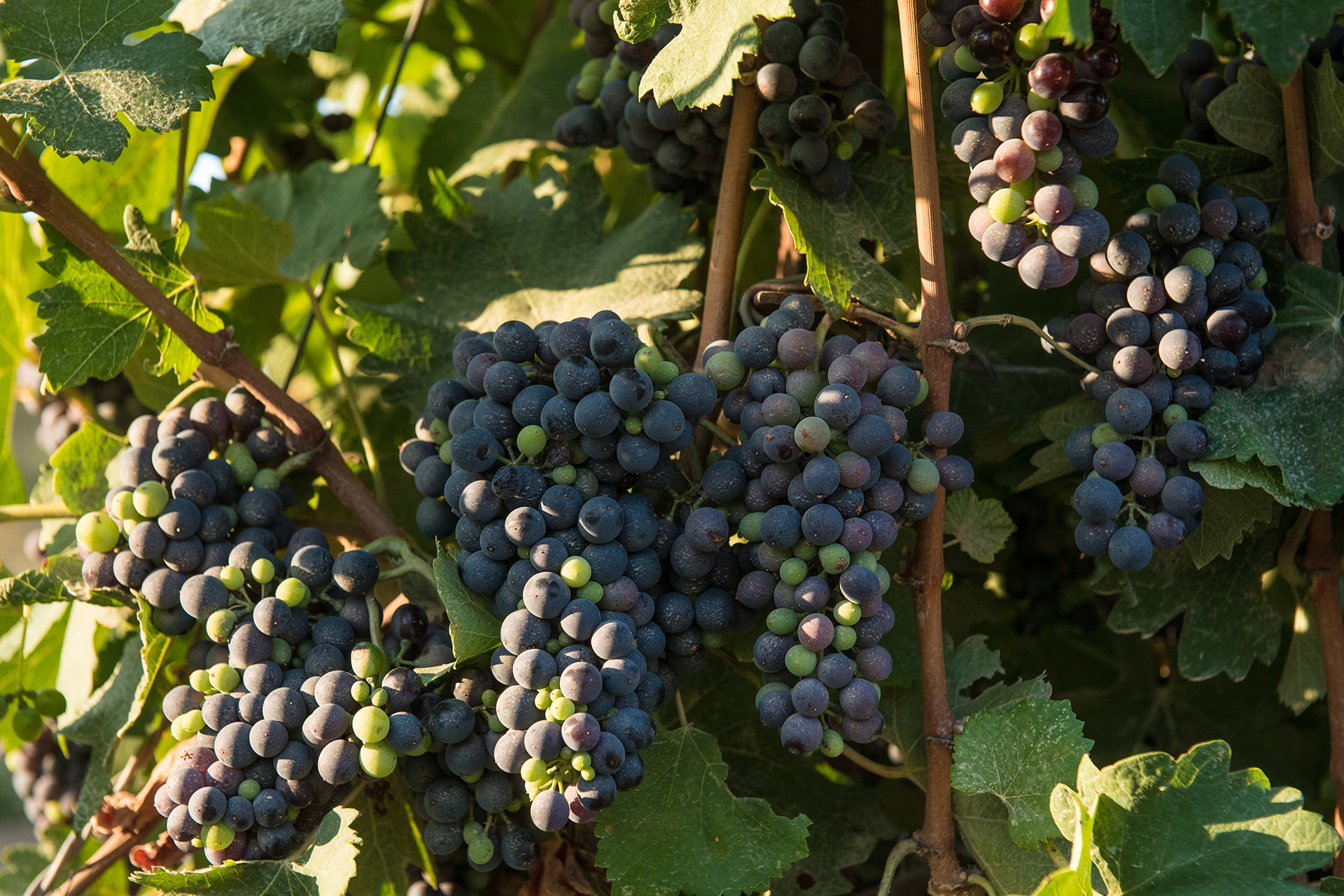 PGI Crete is, after PGI Peloponnese, the second most developed PGI wine region. Nearly all white (Athiri, Vilana, Vidiano, Daphne Thrapsathiri, Malvasia di Cantia, Muscat of Spina, Plyto) and red (Kotsifali, Liatiko, Mandilaria, Romeiko) Cretan varieties are found in its wide range of PGI Crete wines, either on their own or in blends with foreign varieties. Wines of PGI Crete are produced by 41 wineries within the zone and, with the stipulated joint ventures, by four additional ones outside it.
Wine types
Dry, medium dry, medium sweet white
Dry, medium dry, medium sweet rosé
Dry, medium dry, medium sweet red
What are P.G.I. Wines?
PGI Regional Wines
The PGI Regional Wines constitute the broader, overall level of the PGI wines of Greece. Eight of the country's nine winegrowing regions produce designated PGI Regional Wines, with the exception of the Ionian Islands. Provisions foresee that all of the regions may establish production of white, rosé, and red wines that may be dry, medium dry or medium sweet. However, not all regions produce all wine types as Greek winegrowers engage in wine production depending on the goals they set, on consumer preferences, on relevant trends and, of course, on their area's winegrowing tradition.
Grapes going towards vinification of PGI Regional Wines must originate in a PDO wines of Greece zone or zones or even in the area or areas of each region. They may be vinified anywhere within the boundaries of the delimited region. The PGI Regional Wines are PGI Aegean Sea, PGI Epirus, PGI Thessalia, PGI Thrace, PGI Crete, PGI Macedonia, PGI Peloponnese and PGI Central Greece.
PGI District Wines
The geographical boundaries of a PGI District Wine zone are usually the same as those of a district (i.e., those of a specific former prefecture, and only in two cases such a zone is only a part of a former prefecture). Grapes used for the vinification of PGI District Wines have to originate in areas within the boundaries of the district and must be vinified within those boundaries. However, wineries located in neighboring districts (former prefectures) are also entitled to producing these wines.
PGI Area Wines
In terms of geographical boundaries, the PGI Area Wines constitute the most restrictive designations. The boundaries of each PGI wine area usually form a section of a district (a former prefecture) or, in a few cases, comprise parts of two districts. There are also cases when those boundaries are those of a single community/village. Varieties and types of wine must comply with equally strict specifications.