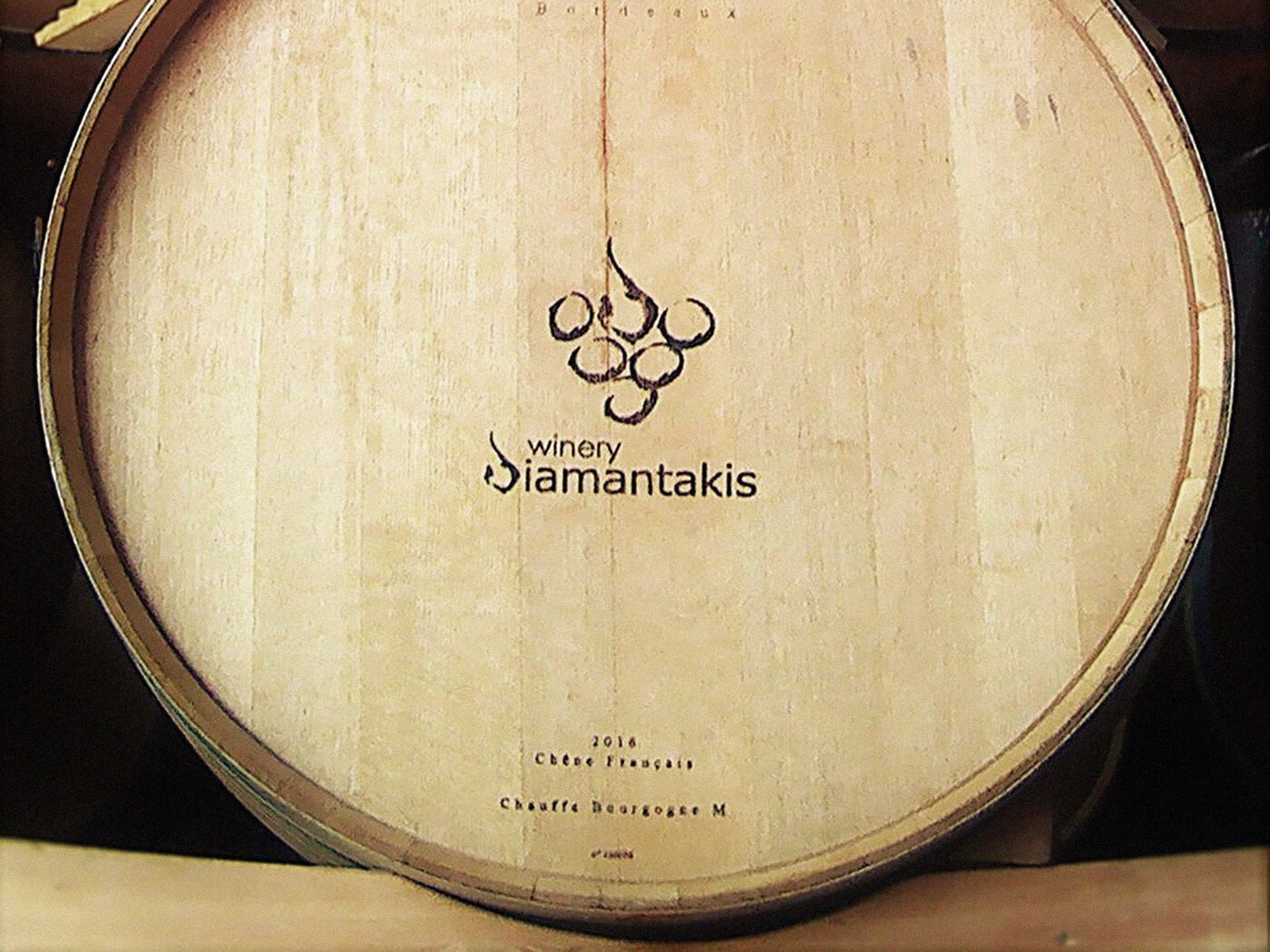 The love and passion of Diamantakis family for high quality wine and their long tradition in viticulture was the motivation to create a small winery outside the village Kato Assites, only 24 kilometers from Heraklion. The grape varieties cultivated are Greek, local and international.
Contact Info
Diamantakis Winery
70013 Kato Asites
Heraklion
T +30 2810 861137
Family's purpose is the cultivation of grape varieties which can be blended in perfectly with the unique macroclimate of the area aiming to the production of fine wines. The exploitation of the local grape varieties such as Vidiano, Liatiko and Mandilari, is the main target of Diamantakis family. Τhey strongly believe in the potential and ability of the local varieties to give exceptional wines.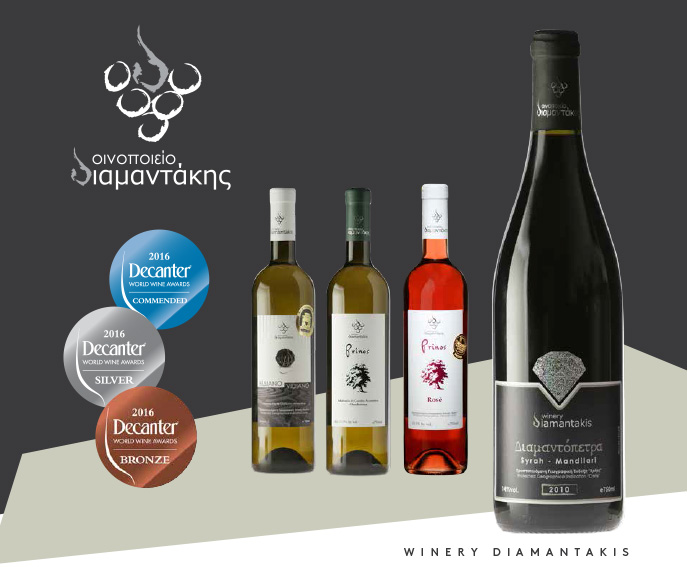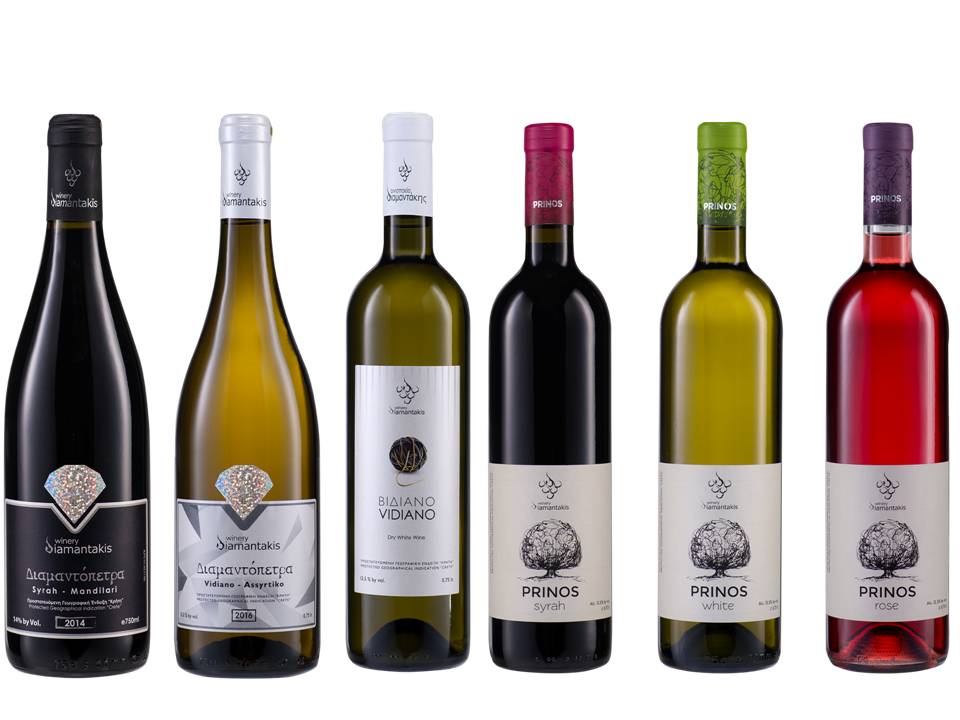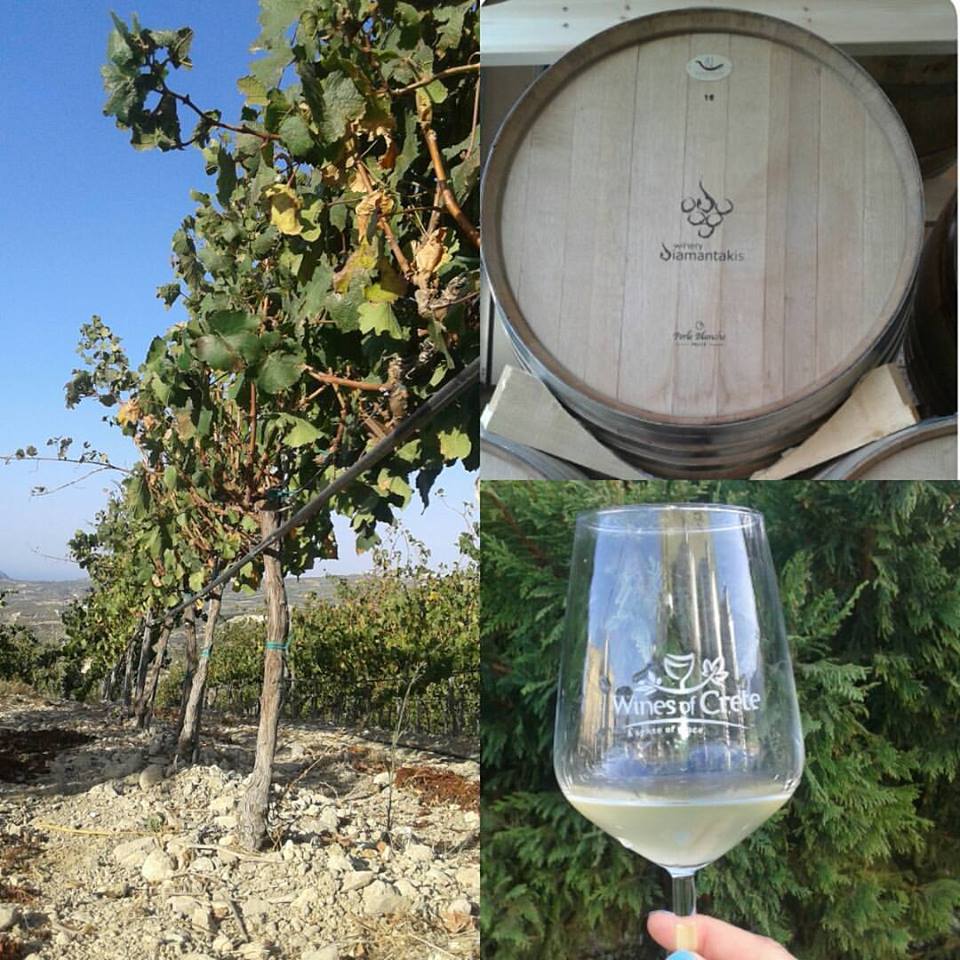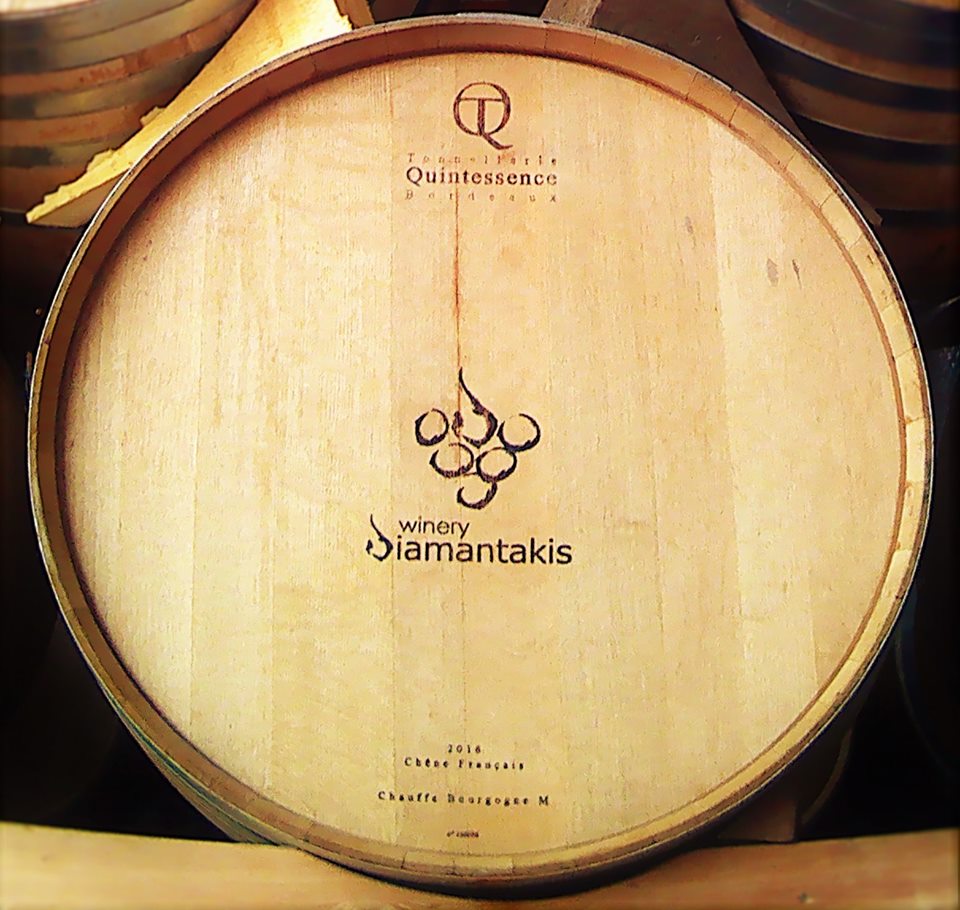 DIAMANTAKIS winery was founded in 2008 by the family members of Nicholaos G. Diamantakis: Ioannis, Michalis and Zacharias. The winery is a new, modern producer of quality wines in Crete. The construstion was started in 2006 completed in 2008.
The fruit of the first bottling, in 2009 rendered 2 fresh wines, a dry white wine called Prinos Malvasia di Candia Aromatica – Chardonnay 2008 and a red one called Prinos Syrah 2008 made from the corresponding grape varieties. In 2010, the winery released a new label named Diamantopetra Red 2008, an aged, dry, red wine from Syrah and Mandilari grape varieties. Early in 2011, a new dry white wine called Diamantakis Vidiano 2010, was added to the winery's selection, made from an old cretan, white grape variety, Vidiano. A third wine with the label Prinos was launched in 2014. It was a dry rosé wine, named Prinos Rosé 2013 from Syrah and Mandilari grape varieties. During 2015, a new aged white wine was released, named Diamantopetra White 2014, from Vidiano and Assyrtiko grape variety. All  our wines have participated in competitions and have won major awards in some of the biggest international wine competitions (Decanter World Wine Awards, Vienna Wine Challenge, International Wine Challenge, Concours Mondial de Bruxelles, Citadelles du Vin,  Challenge International du Vin, Berliner Wein Trophy, Vinalies Internationales).
Company
Diamantakis Winery
Contact Person
Diamantakis Zacharias
Email
info@diamantakiswines.gr
Visit Hours
After telephone confirmation