Manousakis Winery – Nostos Wines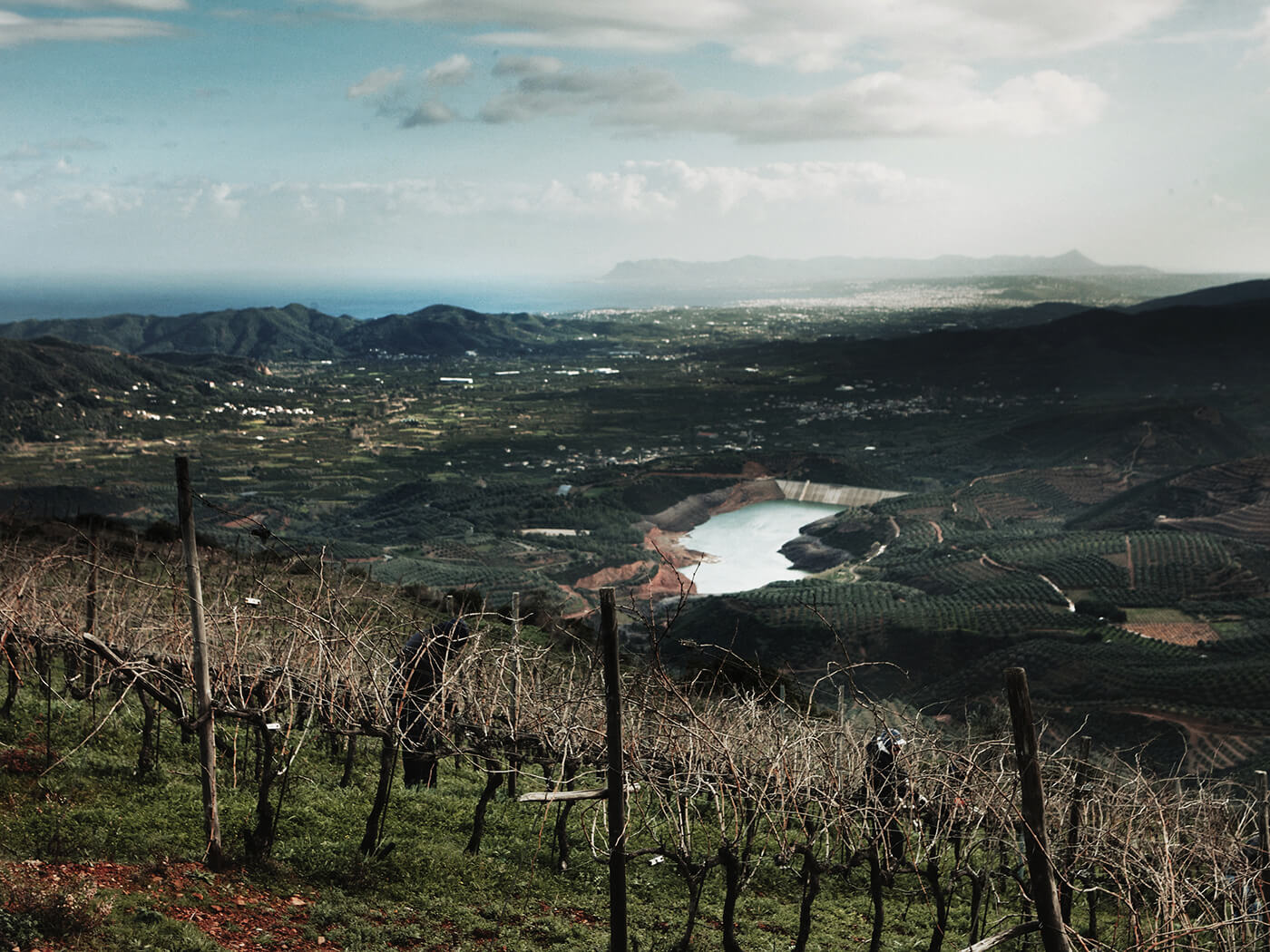 The Manousakis Winery is the realization of a dream that began in 1984 when the hills around the village of Vatolakkos were still untouched by humans and the wild herbs of Crete were intoxicating to one's senses.
Contact Info
Manousakis Winery - Nostos Wines
73014 Vatolakkos
Chania
T +30 28210 78787
Following numerous studies both in Greece and abroad, the decision was made to plant the Rhone varieties of Syrah, Grenache, Mourvedre and Roussanne. We felt that the environmental conditions were ideal for the Rhone grapes.
In 1993, the first vines were planted at elevations of 350 meters (1000 ft) on 2 hectares. Over the next six years, much to our satisfaction, we observed that the Rhone varieties did exceptionally well in their new environment achieving great balance in the vineyard and finding a comfortable home in Crete.
From the outset we felt that organic farming was the only way to show respect for nature and the environment. Being sensitive to the needs of the ecosystem is extremely important in our philosophy. We are committed to the sustainable development of our vineyards through the use of rigorous earth-friendly practices. Our vineyard team works vine by vine, mostly by hand in weed removal, hoeing, harvesting and leaf thinning. Each vine is treated with individual attention and care. Our goal is to produce healthy fruit, with a consistent balance of sugars, acidity, and natural ripeness, with minimum interference in the balance of nature and the ecology of our planet.
In the summer of 1997, with the first harvest of Nostos, we completed construction of our winery on the grounds of the Manousakis family home. It was a simple structure but adequate for our needs at a time of limited production. As production increased over the years, the winery was expanded to accommodate the growth. In the years following the first planting, we continued to add to the vineyard. In 1999, 1 hectare of Syrah was planted while, beginning in 2003, 5.2 hectares of Syrah, 3 hectares of Grenache, and 3 hectares of Roussanne were also added. In 2007, an additional one hectare of Mourvedre was planted.
In 2010 Manousakis Winery took another step forward and planted half hectare of the ancient white Cretan variety Vidiano. This variety was almost forgotten, but recently through modern vinification techniques was able to produce very interesting and complex wines.
An important part of our history is our brand name and logo. Nostos means "the yearning to return to one's homeland" and the Manousakis Winery name embraces that sentiment. The three small flowers on our logo are called "Manousakia", from which our family name is derived. These delicate and very fragrant flowers grow on hilly fields, mountain slopes and on the sides of creeks. At the end of autumn, they are picked by the village folk and are used to adorn the icons in the small country churches. It is this simple blend of beauty and exquisite fragrance of nature that served as inspiration for the creation of our logo for the Manousakis Winery. The three "Manousakia" are symbolic of Ted Manousakis' three daughters.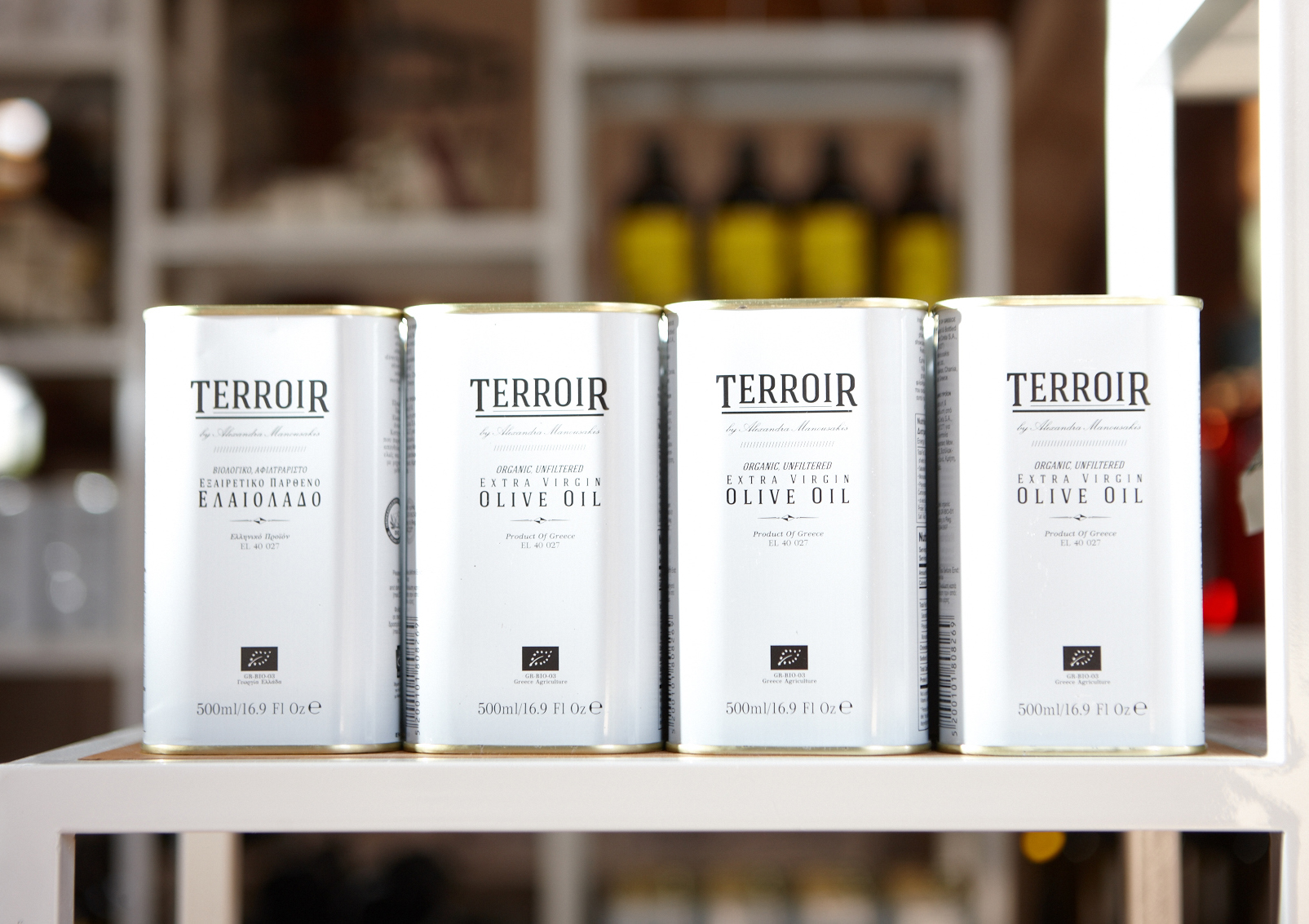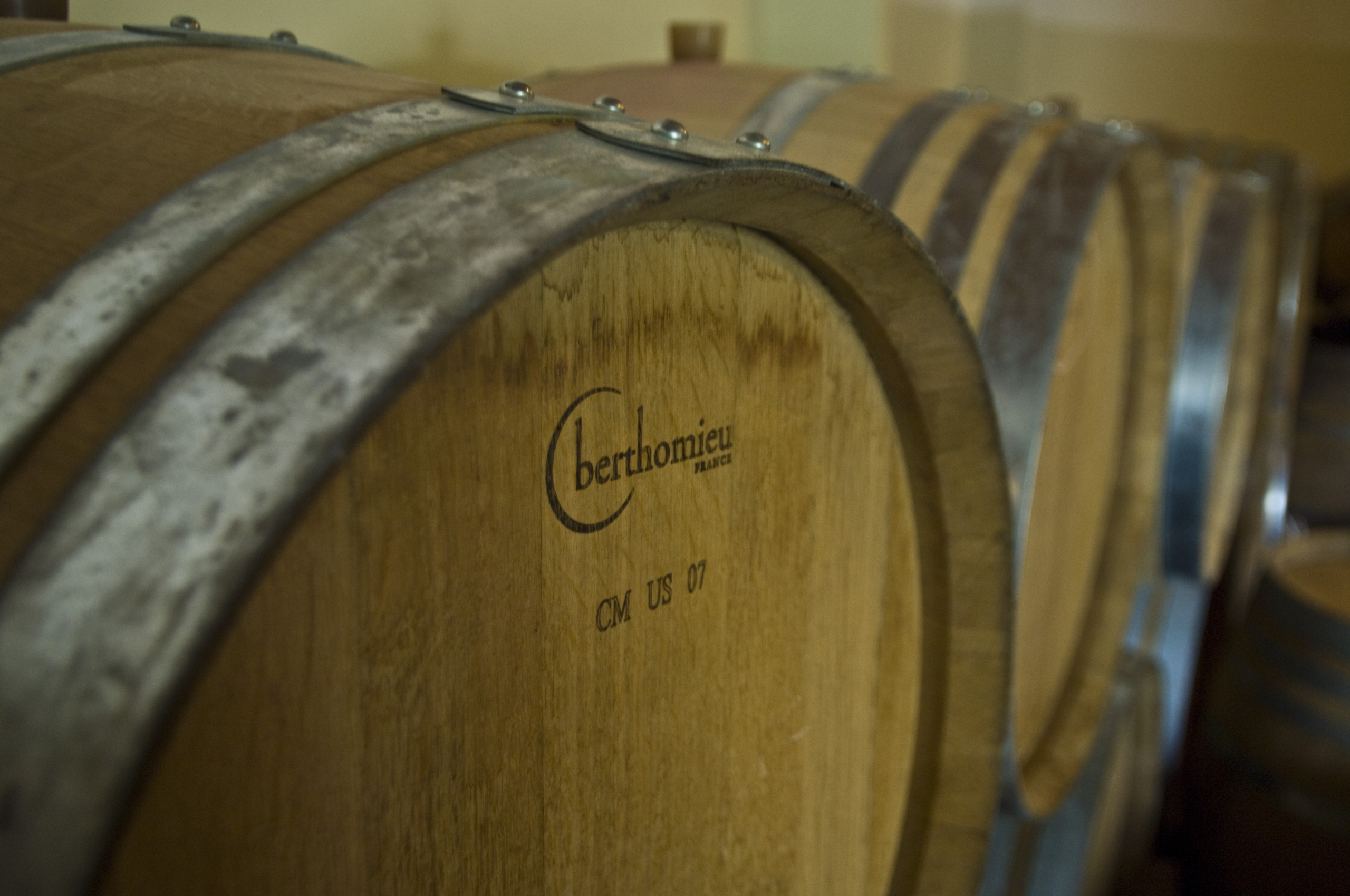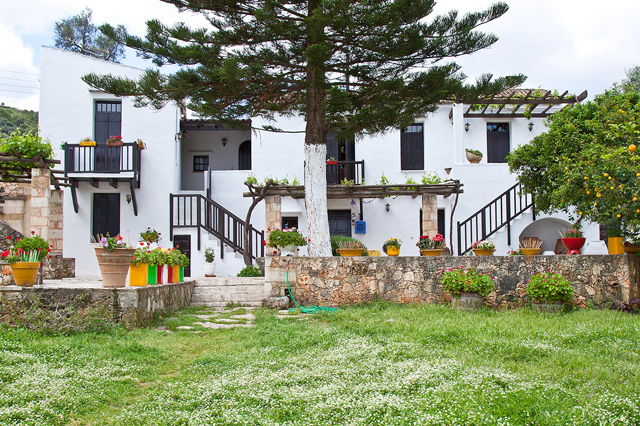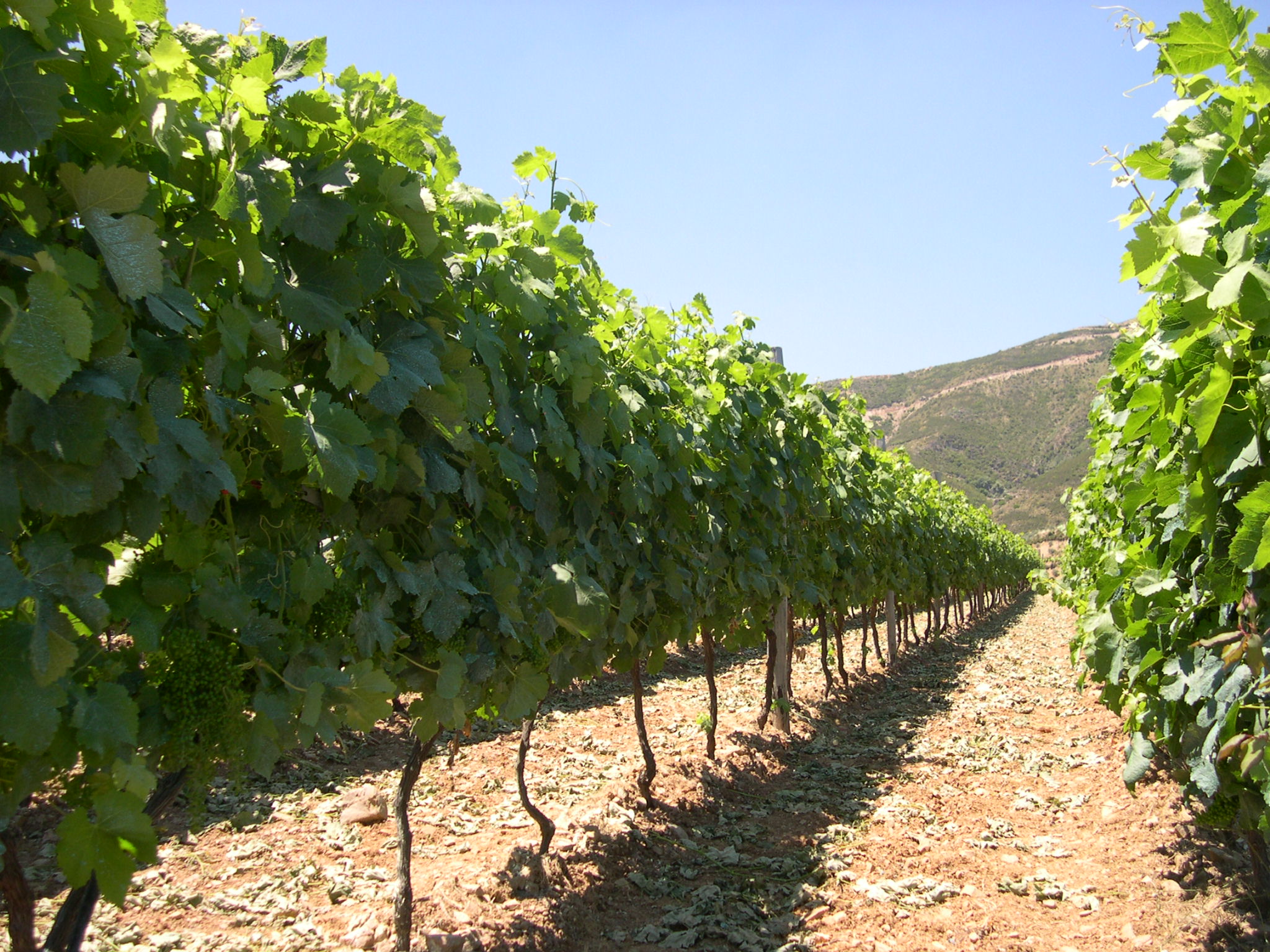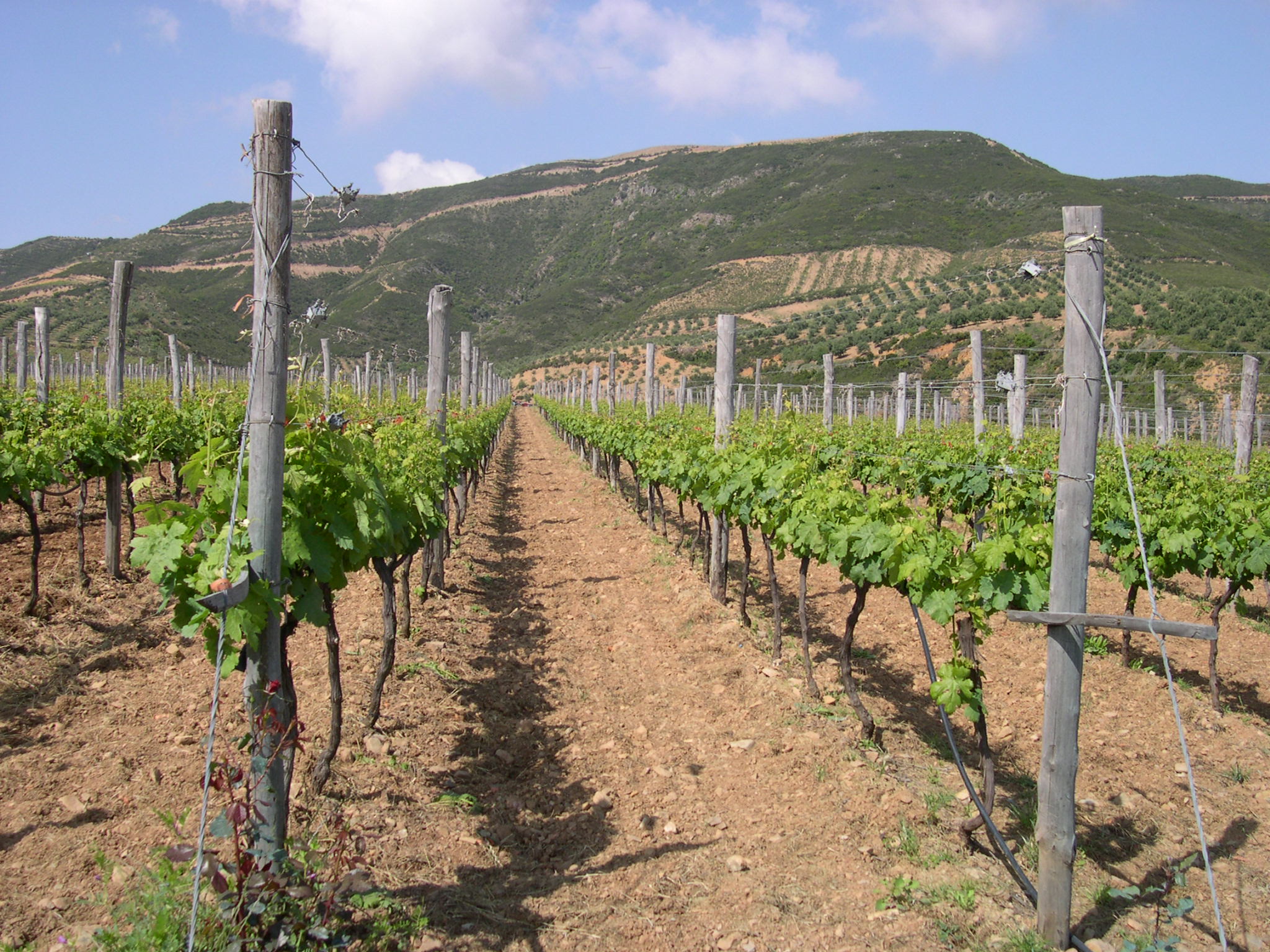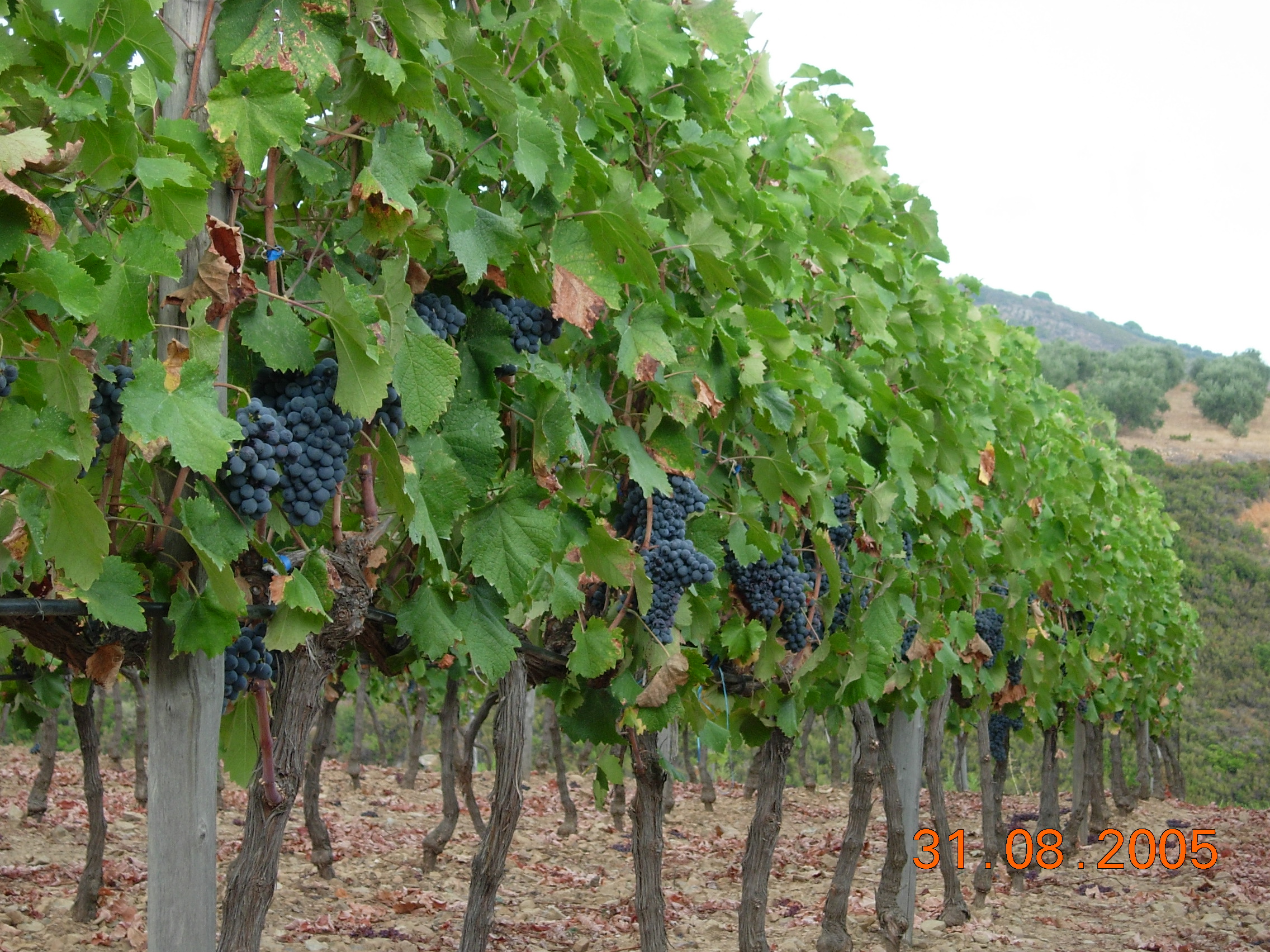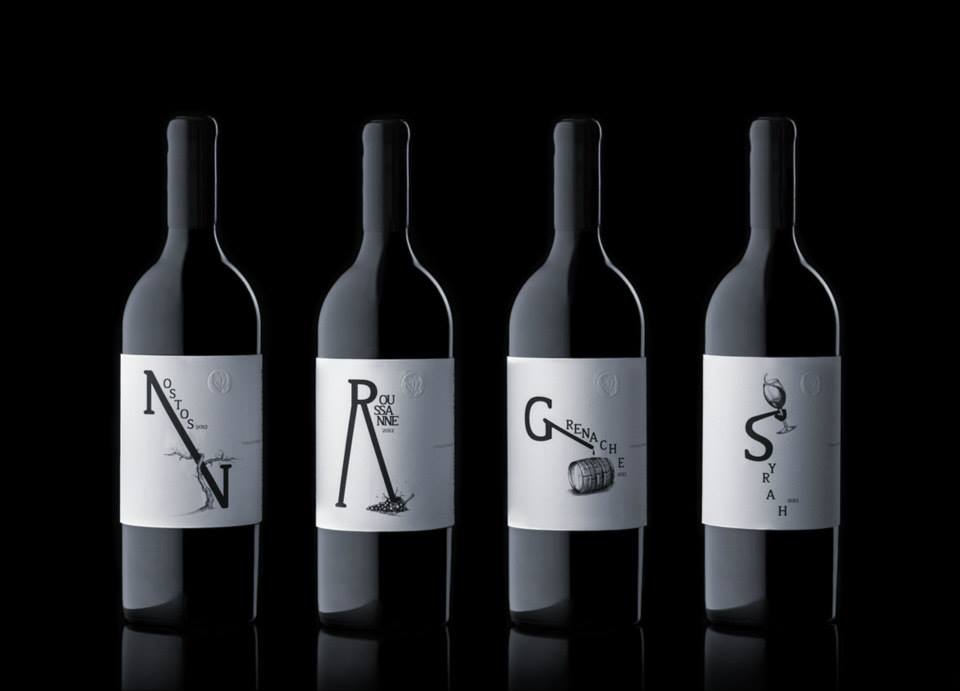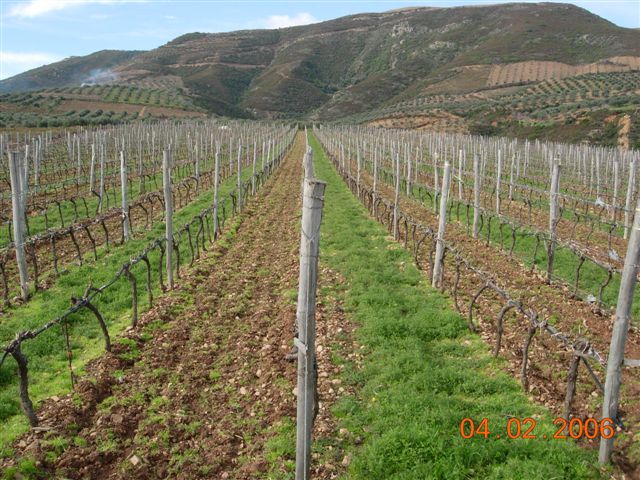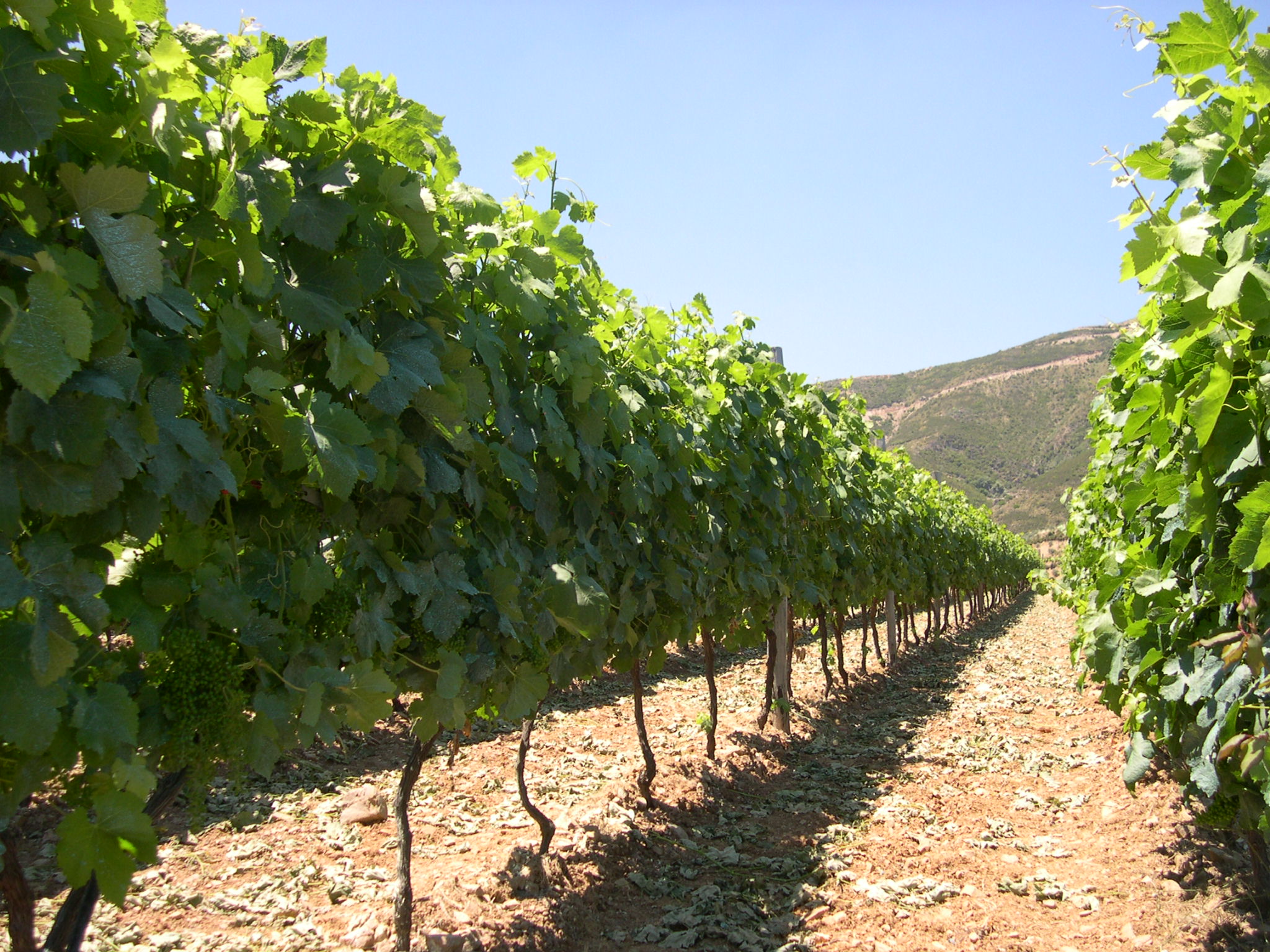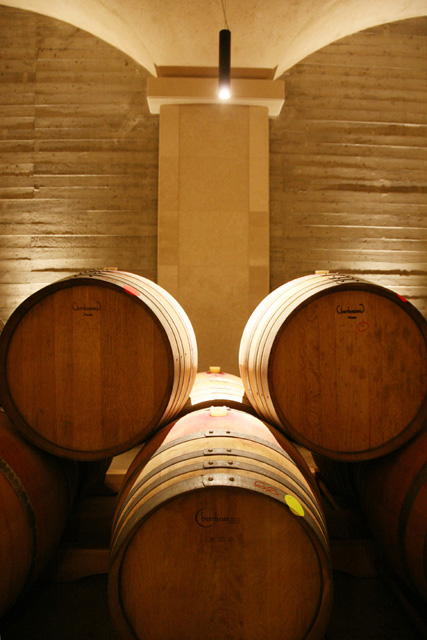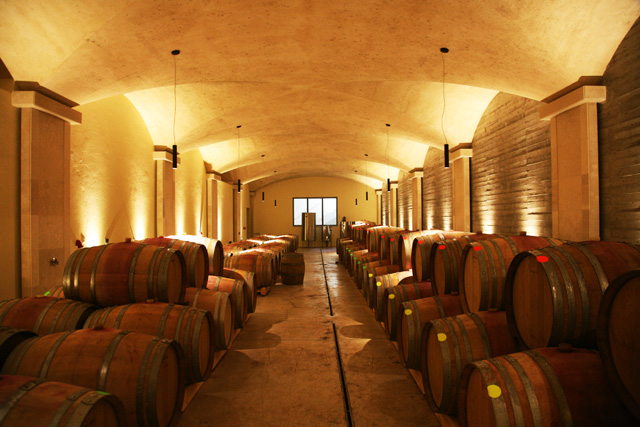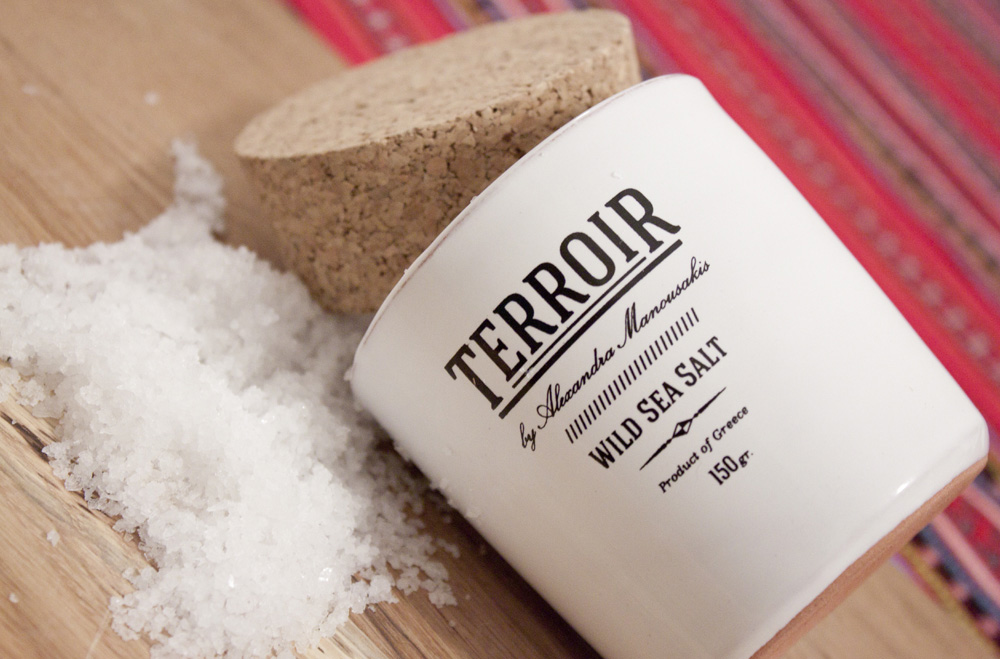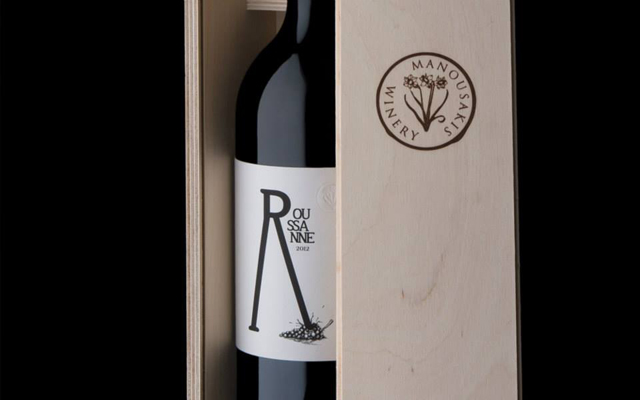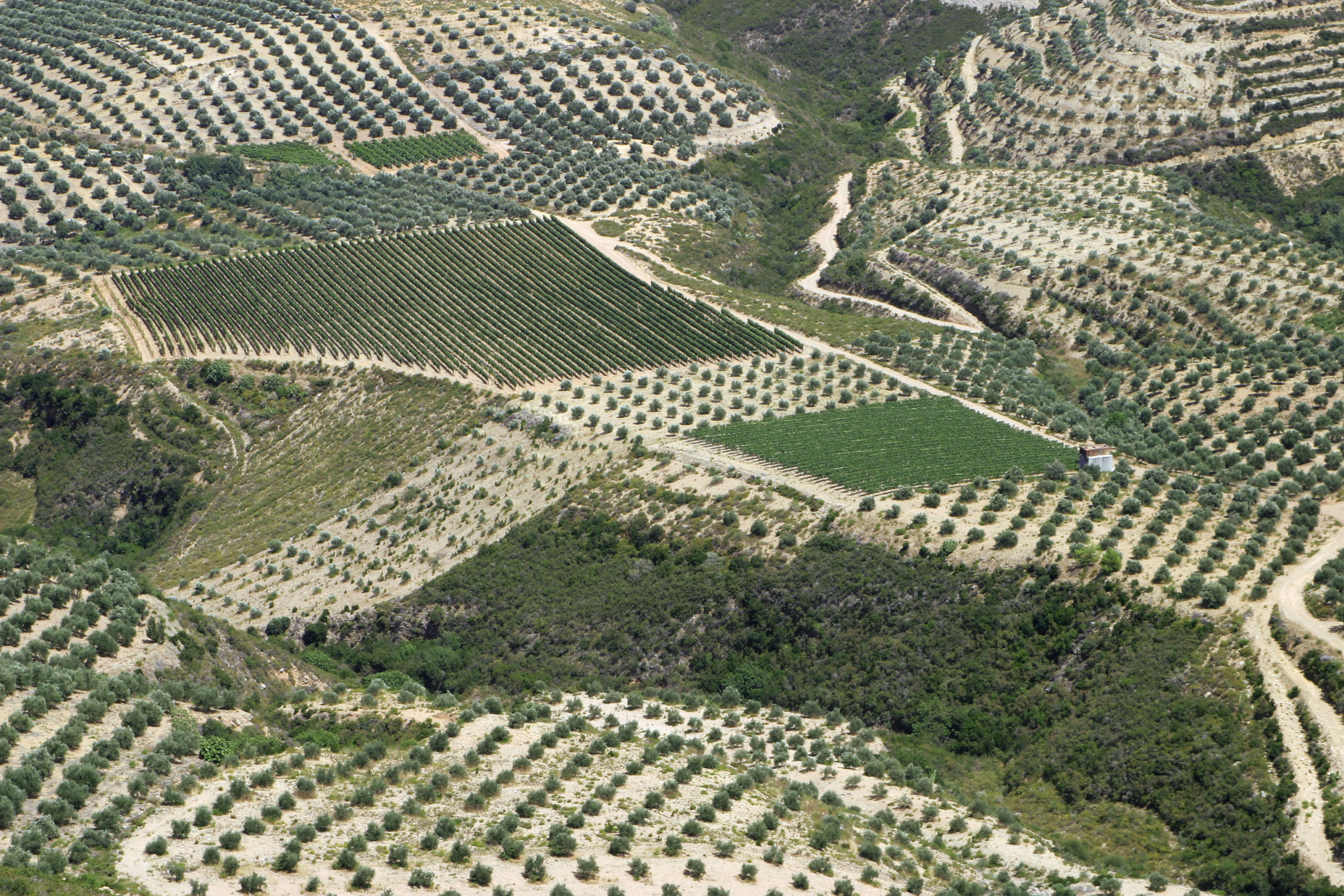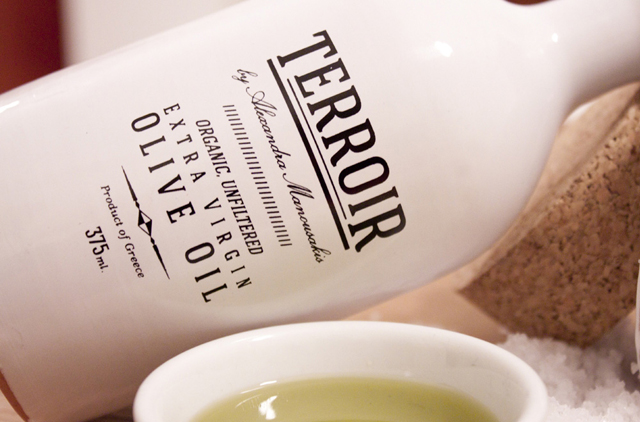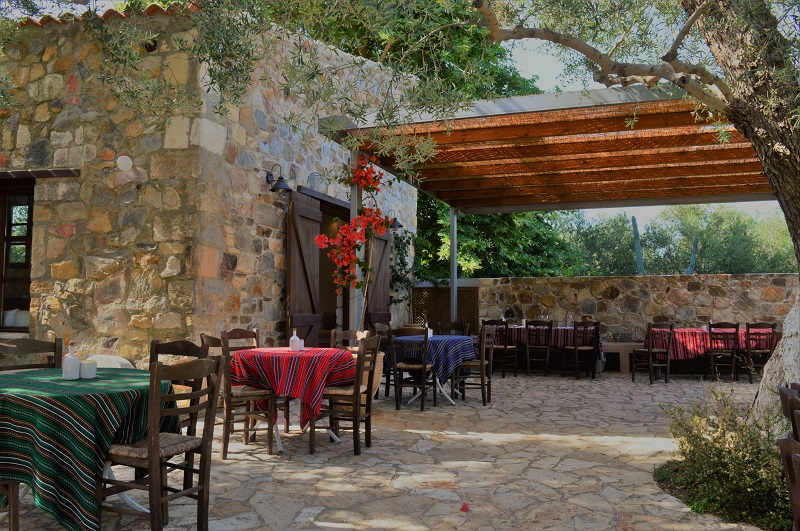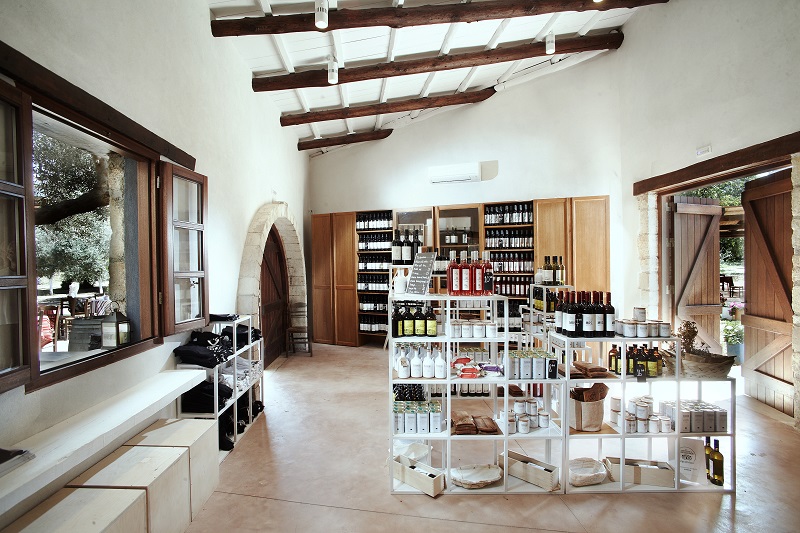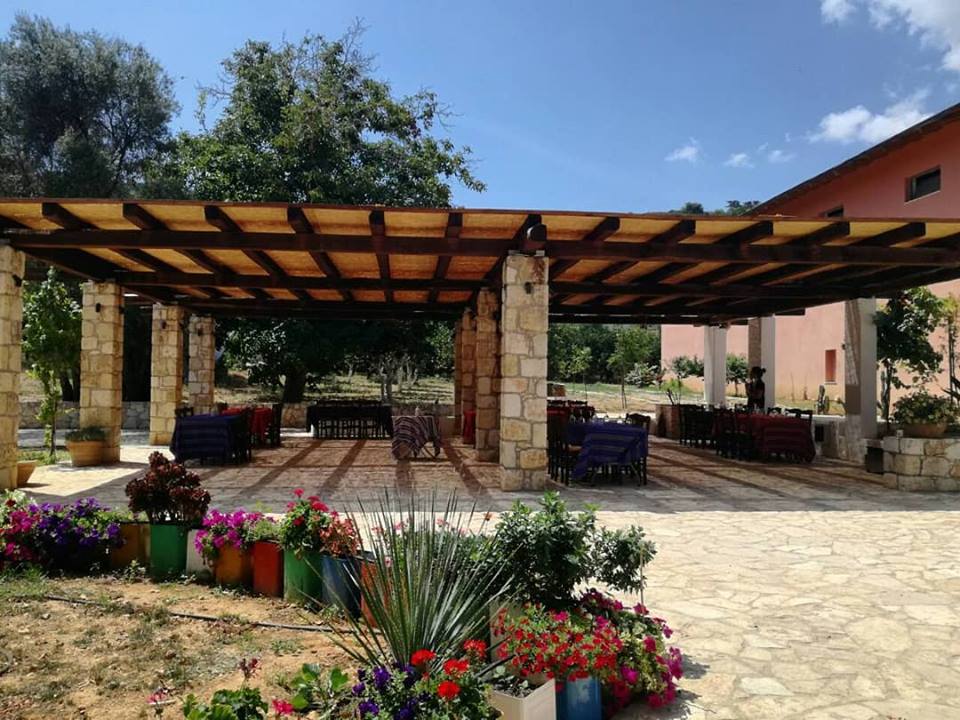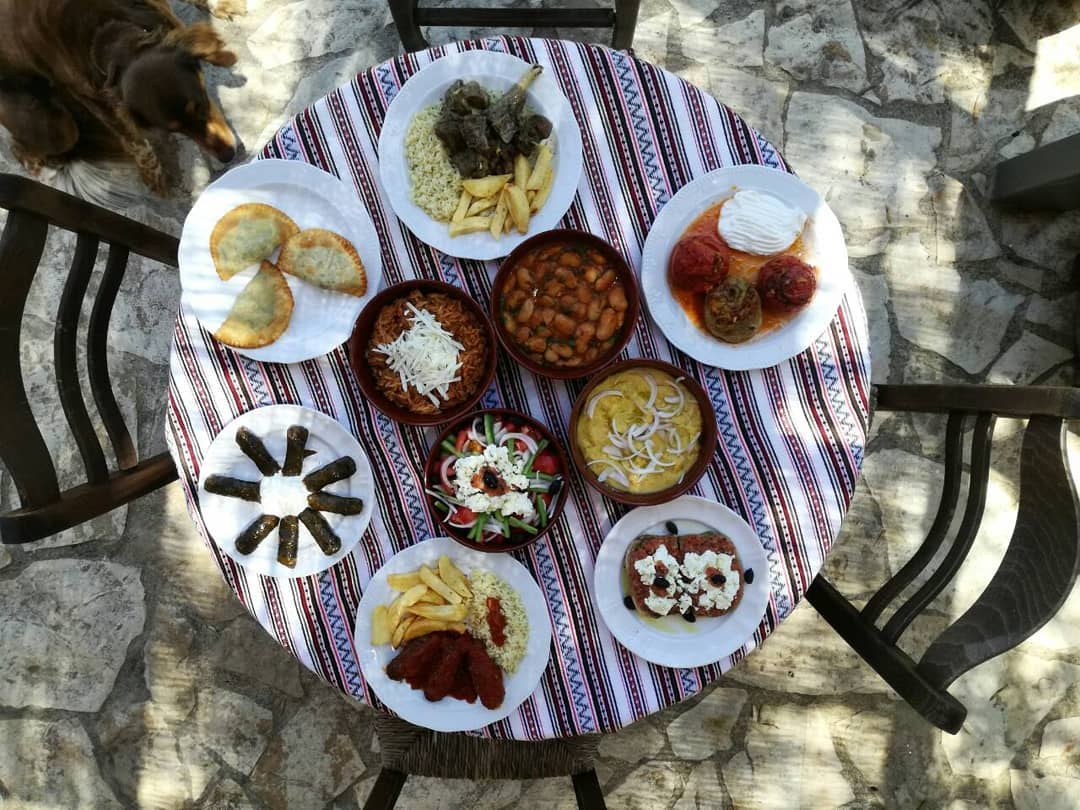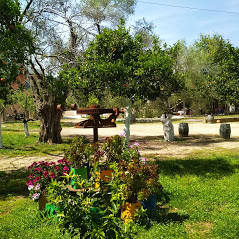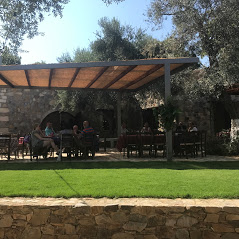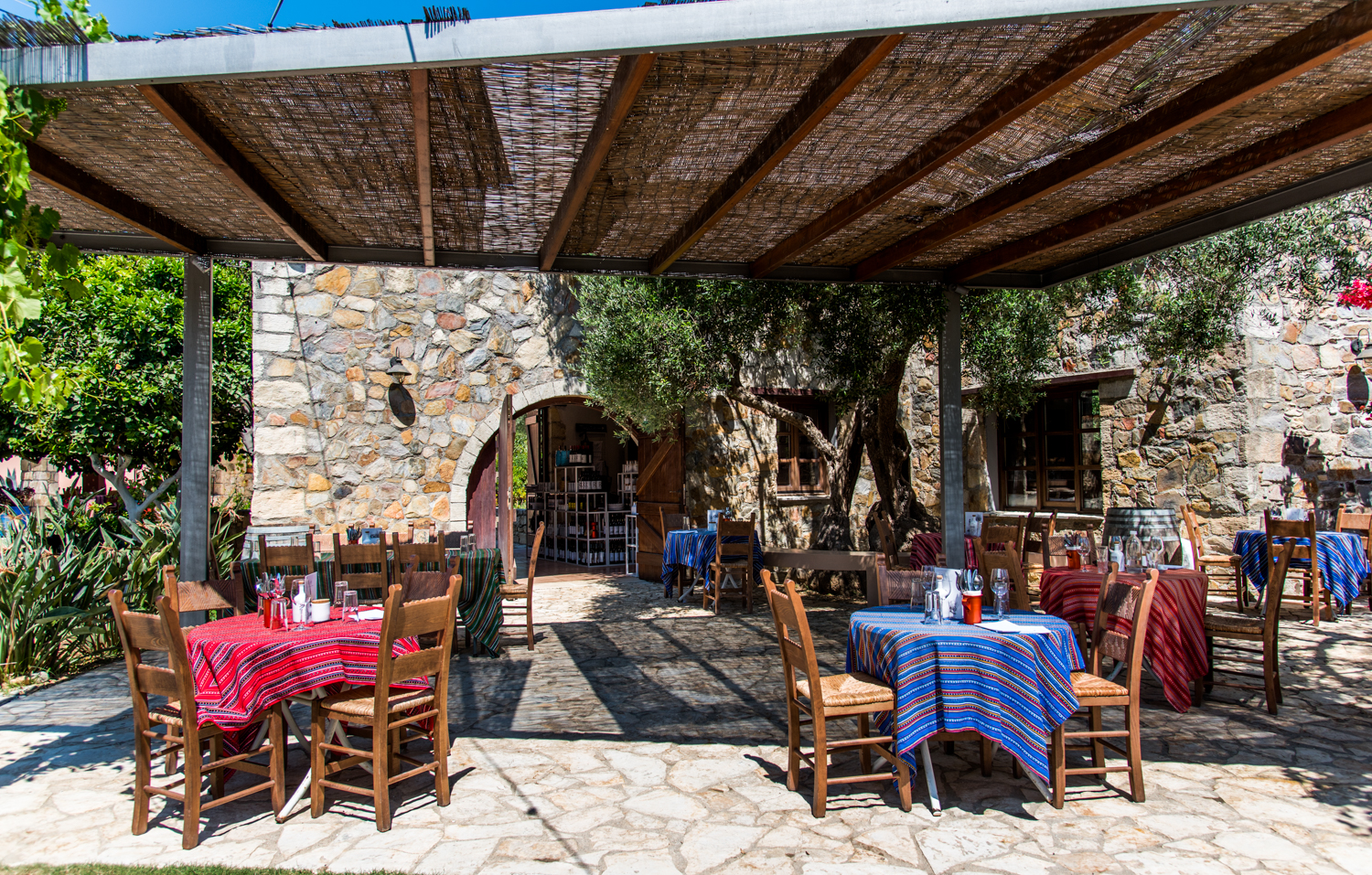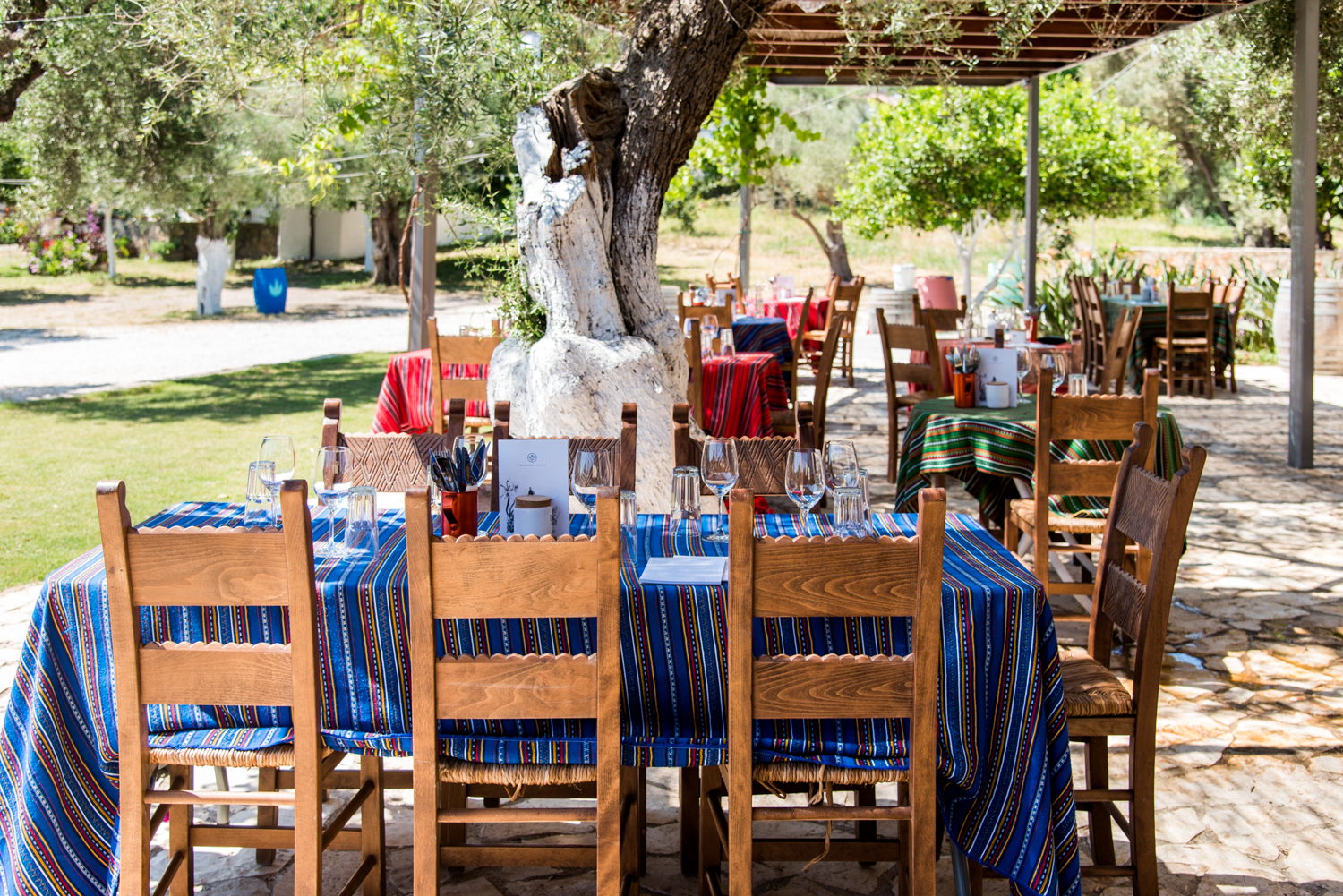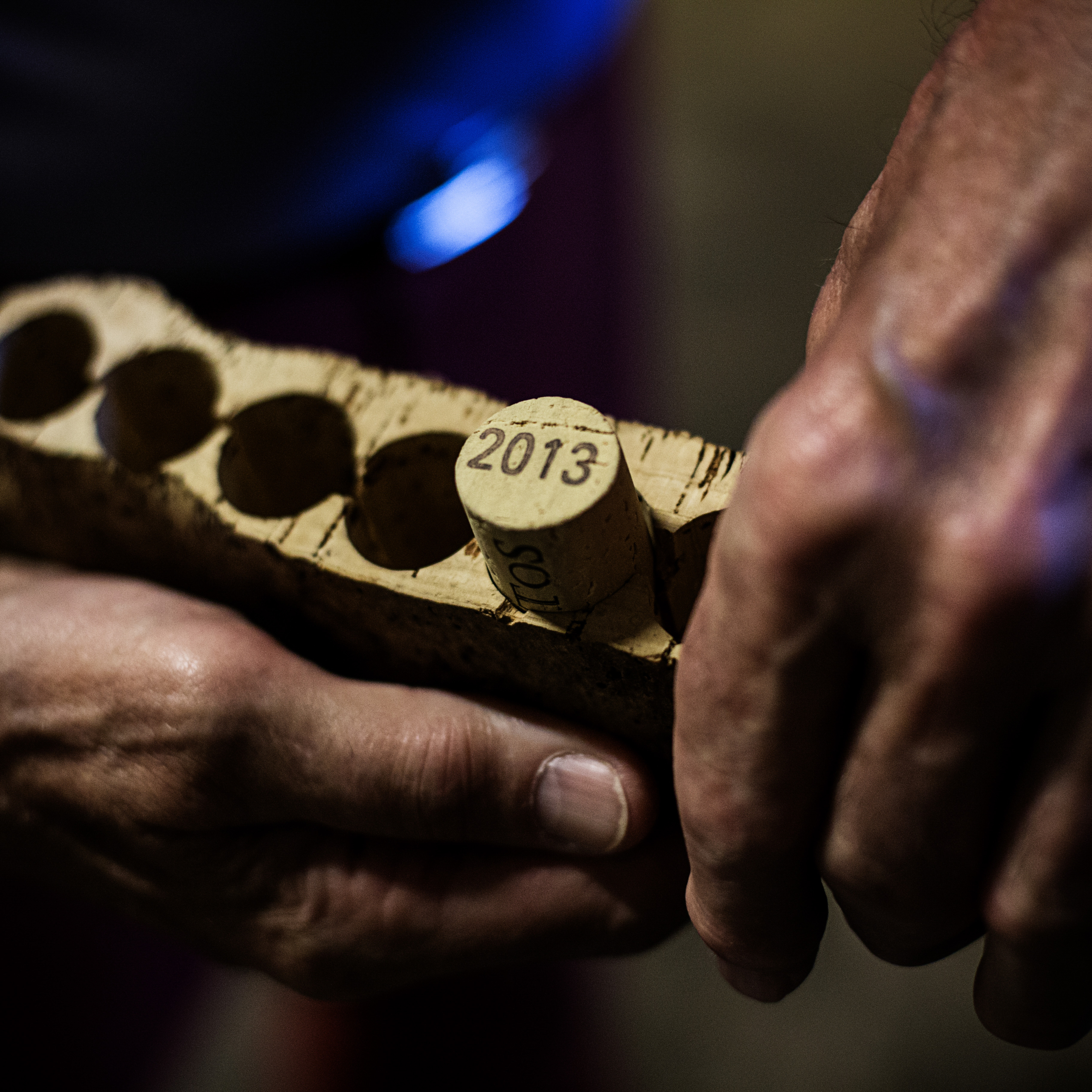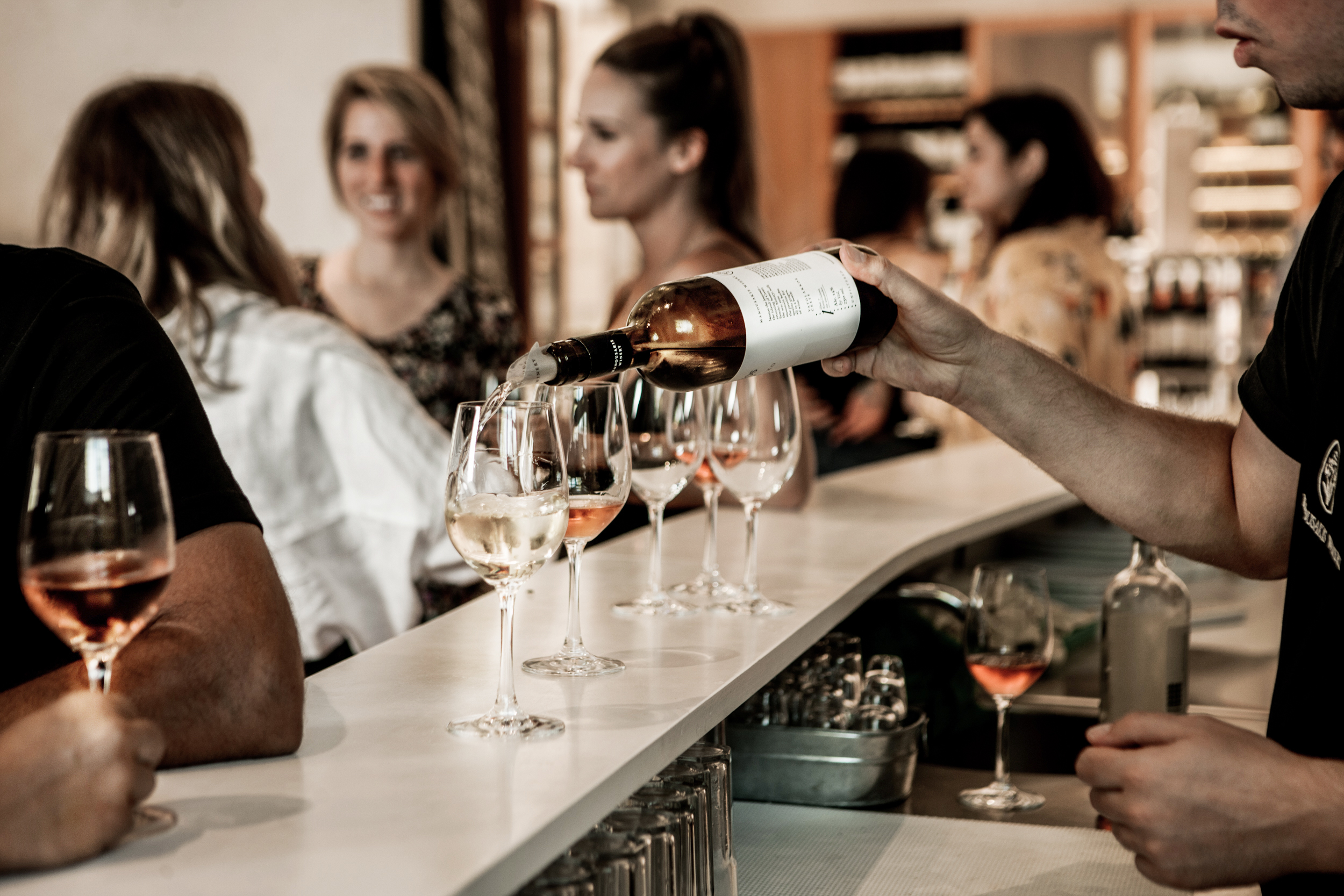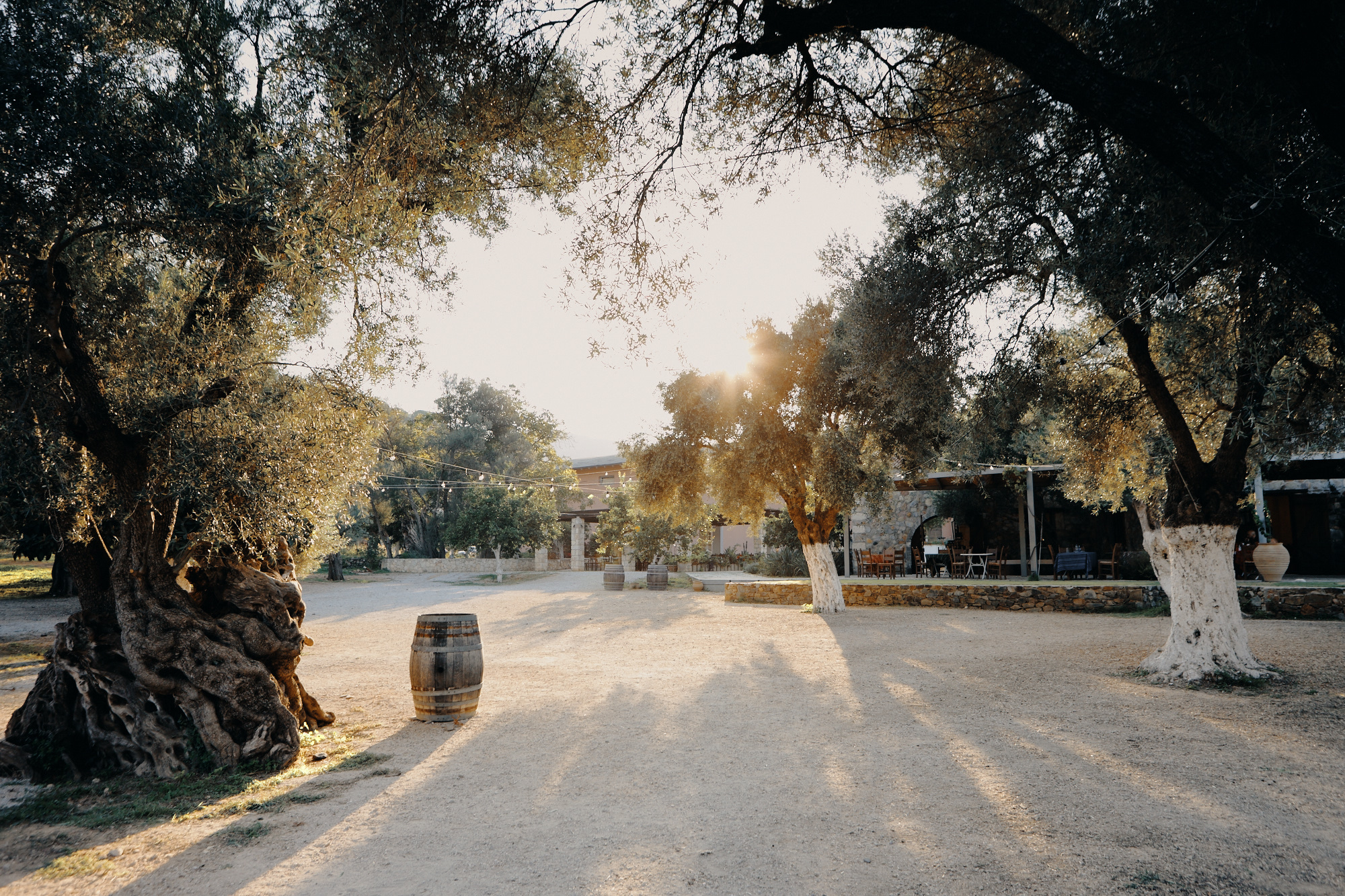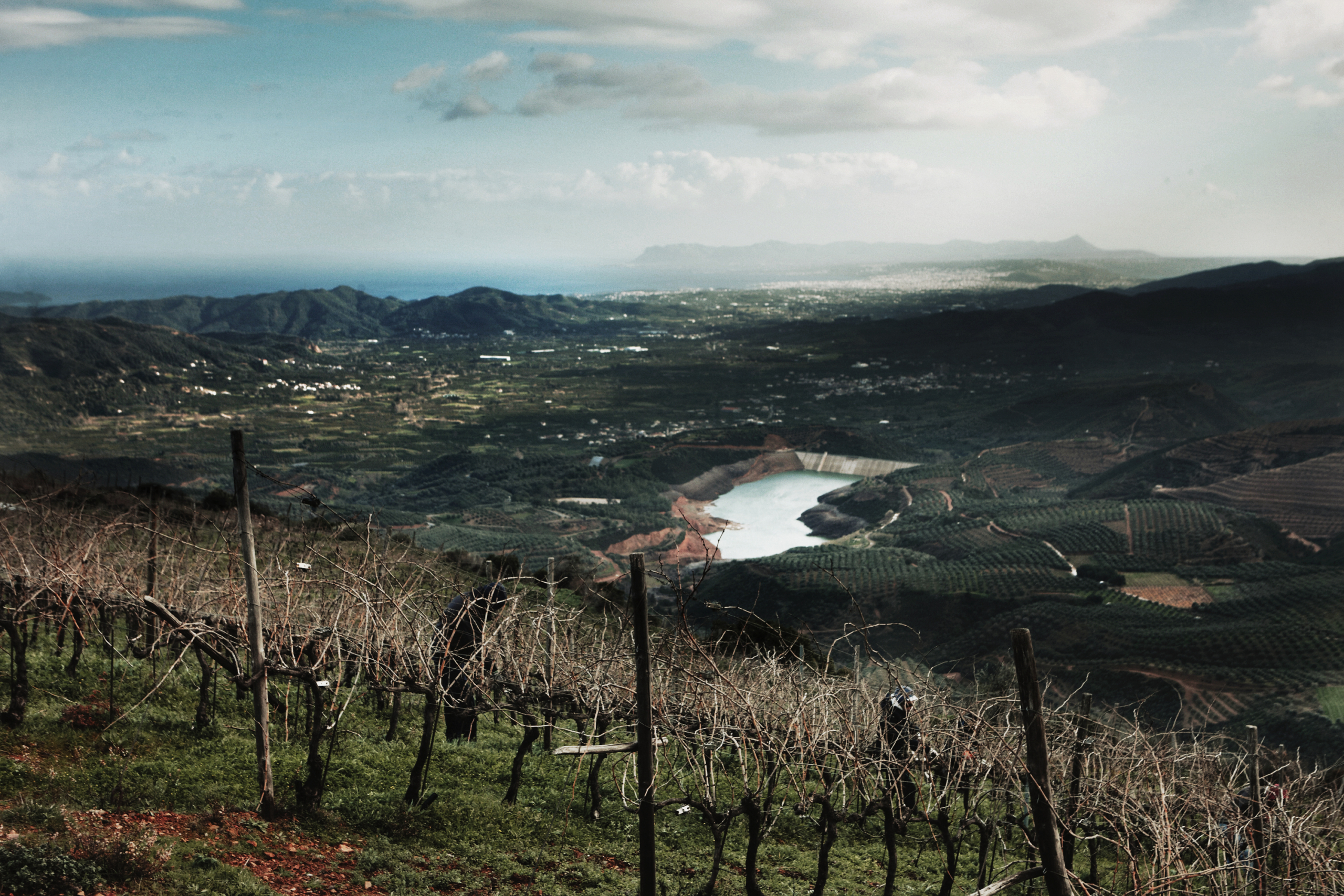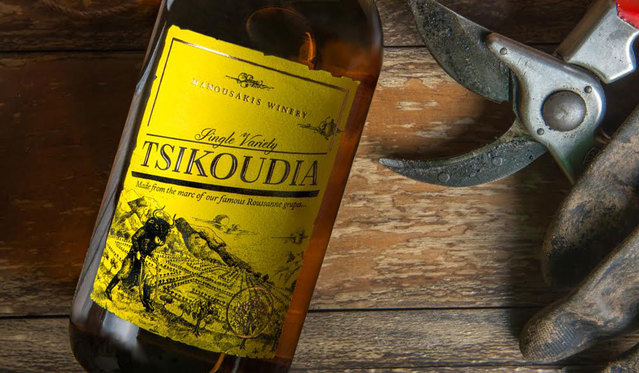 "Terroir is the environment. Terroir is the crop; it is the unique aromas and flavors tucked away in the soil that shape the character of a product. Terroir is also the people.
It all came together in the form of a product line called Terroir by Alexandra Manousakis. This line of products serves as a showcase of Cretan nature, a showcase of Crete's unique and unforgettable terroir. Each bottle for our olive oil and jar and for our sea salt, is handmade by a local ceramist.
The most important part of this project is its philanthropic nature as part of the earnings is given to the local ELEPAP, which is a special school for children with disabilities.
The "Terroir" products in the short time that have been created, have been accepted with great publicity and are available from many selected stores, e-shops as well as from Manousakis Winery in Vatolakkos-Chania."
Our Tsikoudia is a distillate from the marc, or pumace, of our Roussanne grapes. Tsikoudia has a long standing history here in Crete and is used not only as an aperitif, but also for it's therapeutic powers that locals believe it has. Traditionally, most households produce this strong spirit and enjoy it either at room temperature or directly from the freezer.
You will hear Tsikoudia being referred to as Raki on the eastern part of Crete. In the Chania area, it is almost always referred to as Tsikoudia which comes from the word tsikouda, meaning grape pumace.
To this day, the tradition of making Tsikoudia is a big event in any village. Normally, the entire village gets together, each family bringing their grape pumace and distilling it all night long, sometimes non-stop for a few days depending on harvest quantities.
Company
Manousakis Winery - Nostos Wines
Email
info@manousakiswinery.com
Visit Hours
You can visit Manousakis winery all through the year. You can visit the following web site: www.manousakiswinery.com and see the different types of tours offered to the visitors.
In the winter months, the winery is open Monday to Friday, only by appointment at the e-mail info@manousakiswinery.com or at 0030 28210 78787.
Wine tours program: 11:00, 13:00 και 15:00
April: Monday to Saturday: 11:00 – 17:00
May to October: Monday to Sunday: 11:00 – 22:00
1 -15 November: 11:00 – 17:00
15 November – 31 March: Monday to Friday: upon request
www.manousakiswinery.com at the BOOK YOUR TOUR section or through e-mail at info@manousakiswinery.com .
In all cases an advance booking is required.