RECIPES
Fried cod with potato cream and black garlic paste with a glass of Malvazia di Candia P.G.I. Crete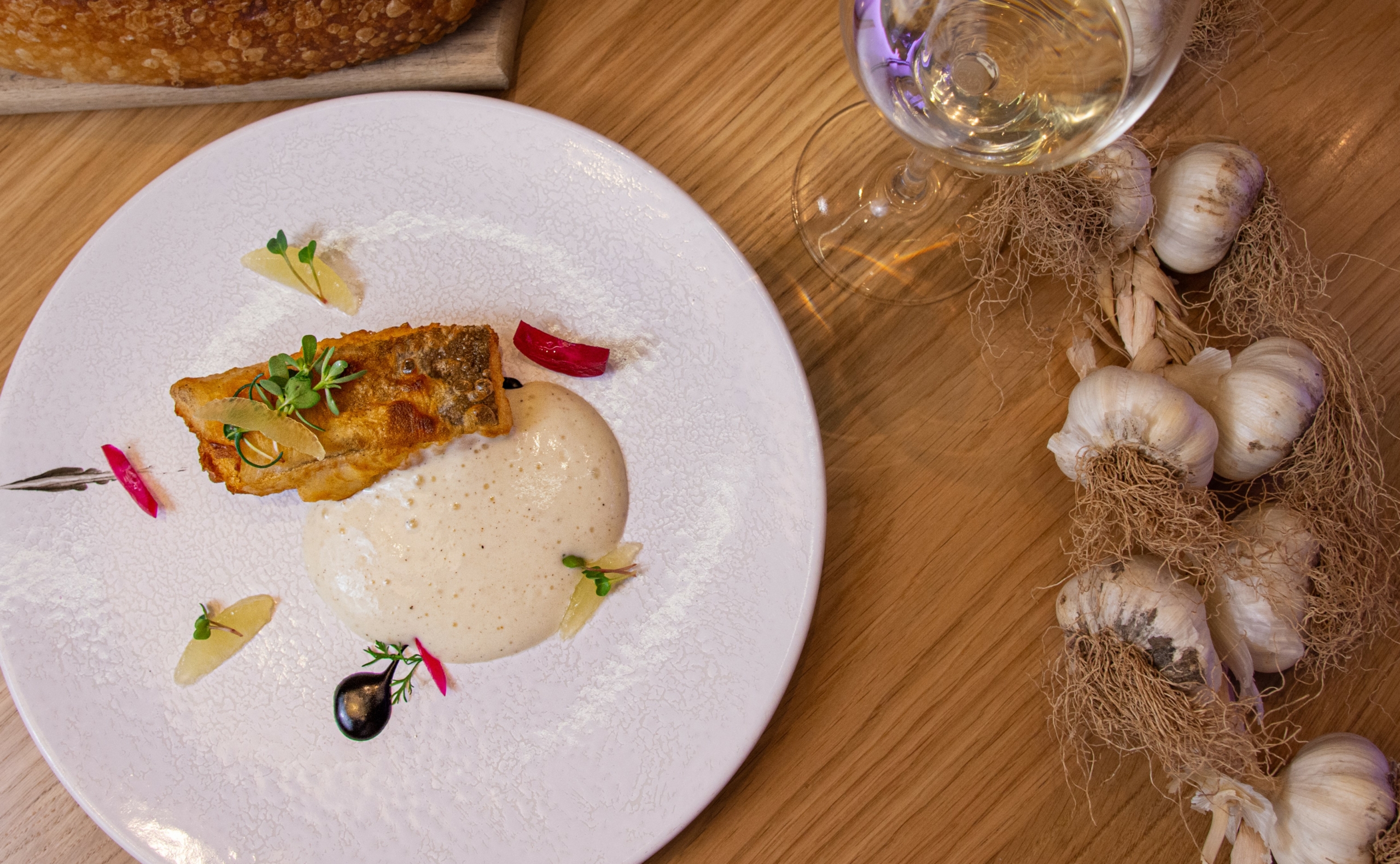 Pairing: The character of ripe fruits balances the aromas of garlic, while the full body and delicate minerality are beautifully combined with the crispy fried crust and the creamy texture of the puree.
INGREDIENTS
600 g salt cod
Black garlic paste
Flour
Onion
Olive oil/ sunflower oil for frying
For the batter
100 g corn flour
100 g flour
20 g extra virgin olive oil
Water
Salt, pepper
For the potato cream
500 g boiled potatoes
Water
Salt, pepper, vinegar
2 cloves of garlic
PROCEDURE
Cut the cod into pieces and put it in water to desalt for 24-36 hours. Change the water 3-4 times.
Boil the potatoes and peel them, pass them through a fine sieve, grate the white garlic and mix it with the smashed potatoes.
Add hot water, vinegar and olive oil until we have a cream. Add salt, pepper and set aside.
Then we prepare the batter:
Pour all the dry ingredients and then the olive oil and slowly the water until you have a smooth batter with the consistency of single cream.
Add salt and pepper.
Let it rest for 20 minutes.
Wipe the cod fillets and spread on them black garlic paste. Press them into flour to coat and then dump into the batter. Add them into sizzling- hot frying deep pan with oil and then lower the heat so that they are cooked inside.
Take out on absorbent paper.
On a plate we add the potato cream and on top the fried cod. Garnish with lemon fillet.