RECIPES
Peaches with honey, mizithra (fresh goat cheese) cream and vanilla ice cream with a glass of Muscat of Spina P.G.I. Crete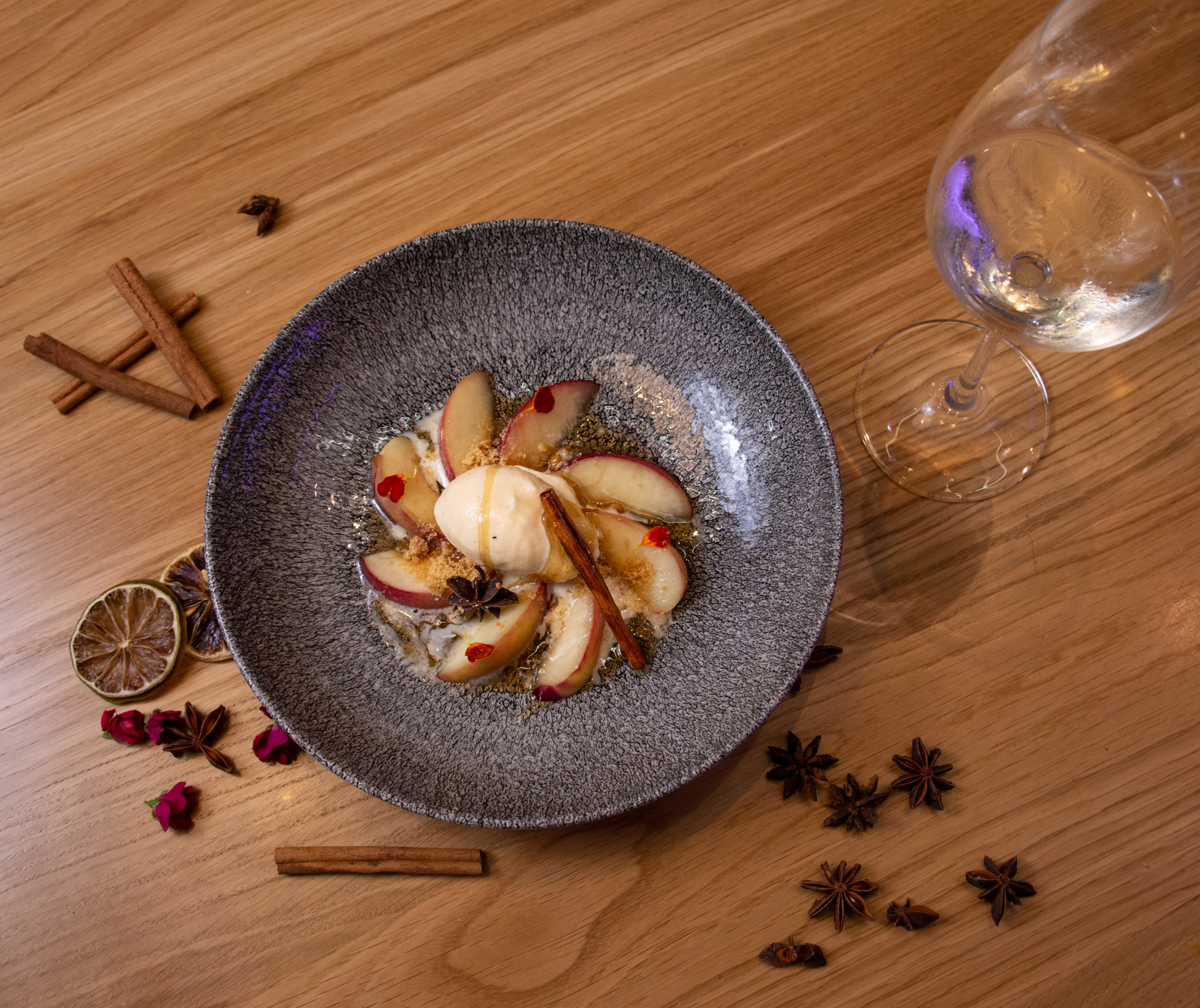 Pairing: Aromas of white flowers and tea, perfectly combined with the aromas of the dish, fruity aftertaste and balanced acidity in harmony with the caramelized taste of the peach and the freshness of the ice cream.
INGREDIENTS
2 peaches
200 g mizithra (soft goat cheese)
200 g cream
30 g caster sugar
Zest from a lemon
Vanilla ice cream from goat milk
1 anise
1 cinnamon stick
2 tbsp honey
1 shot white wine
1 pinch of salt
PROCEDURE
Whisk the cream with caster sugar to fluff, add the mizithra and lemon zest and mix. Chill in the fridge.
Sauté the peaches in the pan, add the spices, a pinch of salt, honey and deglaze the pan with the wine (Muscat of Spina). Let the liquids reduce until we have a syrup of light texture.
Place the peaches on a plate, on top a spoonful of mizithra cream and a scoop of ice cream. Optionally, add crumbed biscuit, or grape must cookies.