RECIPES
Corn soup with smoked mackerel and tomato with a glass of Plyto P.G.I. Crete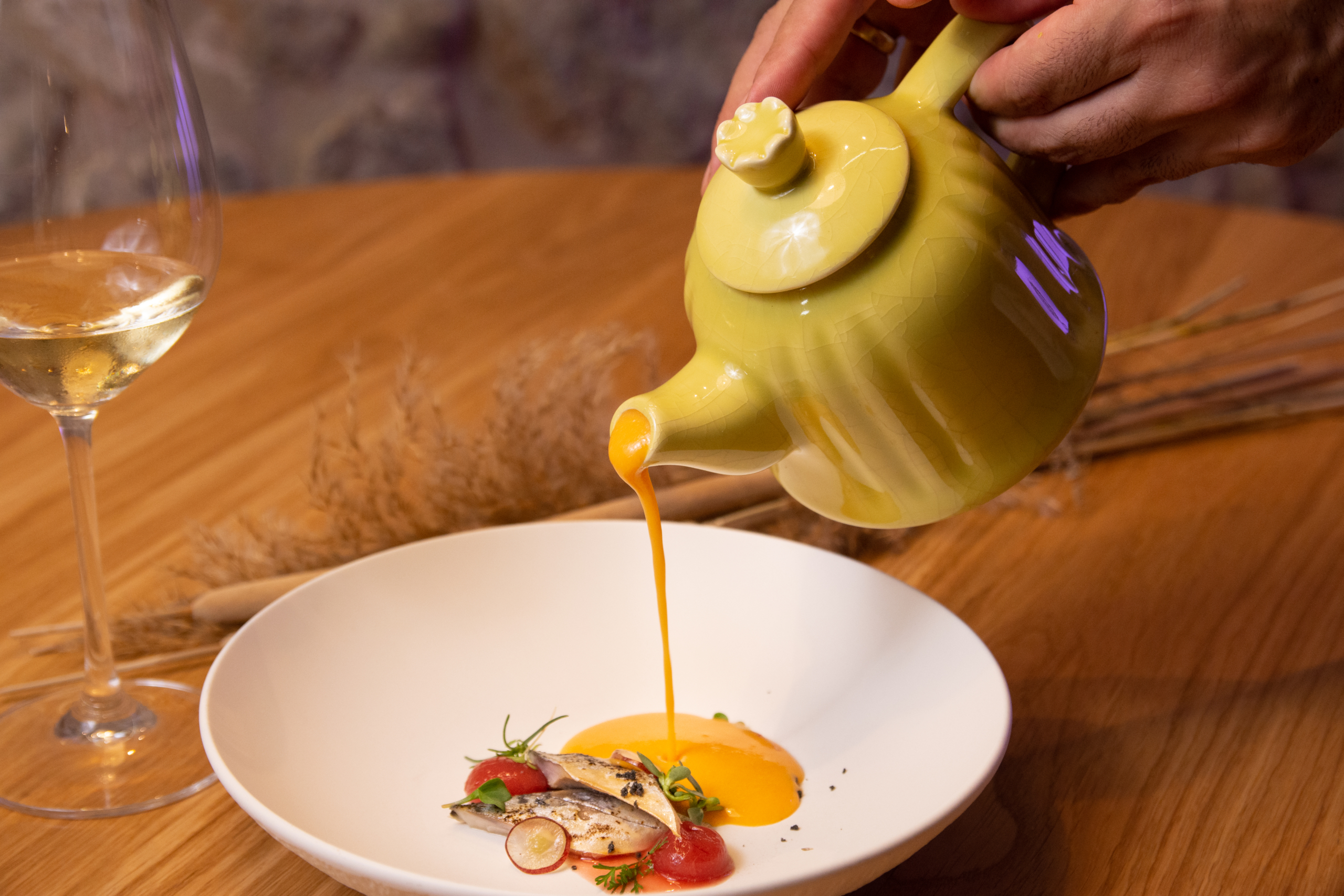 Pairing: crispy acidity and citrus aromas complement the freshness of tomatoes and corn, while the mineral aftertaste balances the intense smoked character of mackerel.
INGREDIENTS
Cured mackerel
5 corn cobs
1 onion
1 clove of garlic
1 medium sized potato
1/2 carrot
Wine
Cherry tomatoes
30 g butter or anthogalo (goat butter)
Extra virgin olive oil
300 g vegetable's broth
Salt, pepper, paprika
PROCEDURE
Use a knife to cut the kernels off of the cobs, cut the onions to thick pieces, the potato and the carrot. Sauté the vegetables with olive oil and butter, deglaze with wine (plyto) and add the broth. Simmer to soften the corn and vegetables, season with salt and pepper and add paprika.
Grind with a hand blender and strain through a sieve.
On a plate cut the cherry tomatoes and add fillets of cured mackerel. Serve the corn soup with a few drops of extra virgin olive oil.