RECIPES
Chickpeas in lemon sauce with a glass of Thrapsathiri P.G.I. Crete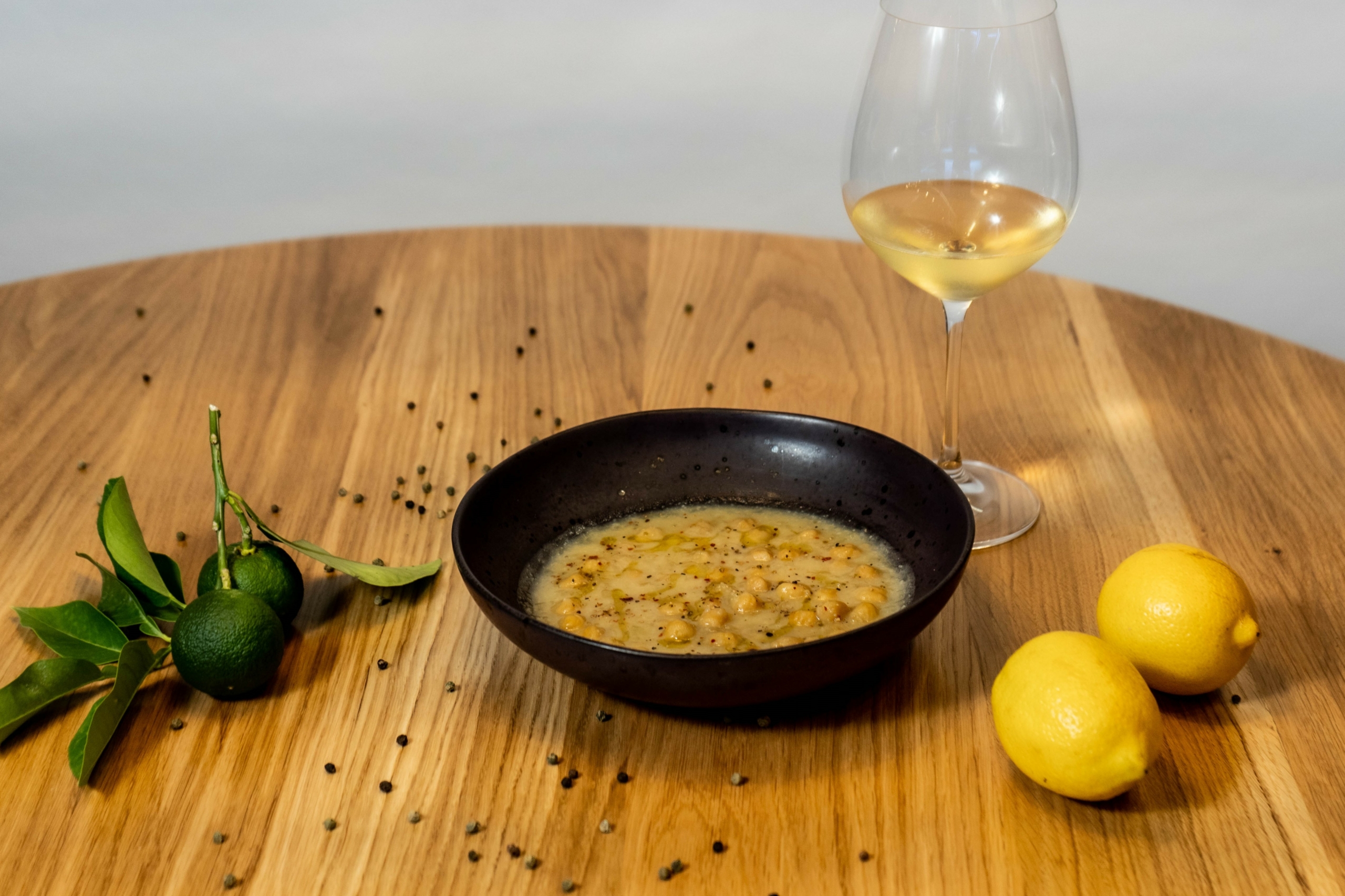 Pairing: Despite the medium acidity of the wine, its fruity character and volume blend beautifully with the earthy character of the dish.
INGREDIENTS
½ kg chickpeas
1 big onion
1 slice of garlic
Extra virgin olive oil
Water
1 lemon
1 bitter orange
2 table spoons plain flour
Lemon or bitter orange leaves
PROCEDURE
Soak the chickpeas for at least 8 hours.
Sauté the onion and garlic in extra virgin olive oil and add the chickpeas.
Deglaze with white wine (Thrapsathiri), add water and the lemon or orange leaves and simmer until the chickpeas are soft.
Add salt, pepper and mix with lemon- flour, slowly pouring into the pot, until it thickens.