RECIPES
Cuttlefish with fennel and olives, variety "tsounati with a glass of Vidiano P.G.I. Crete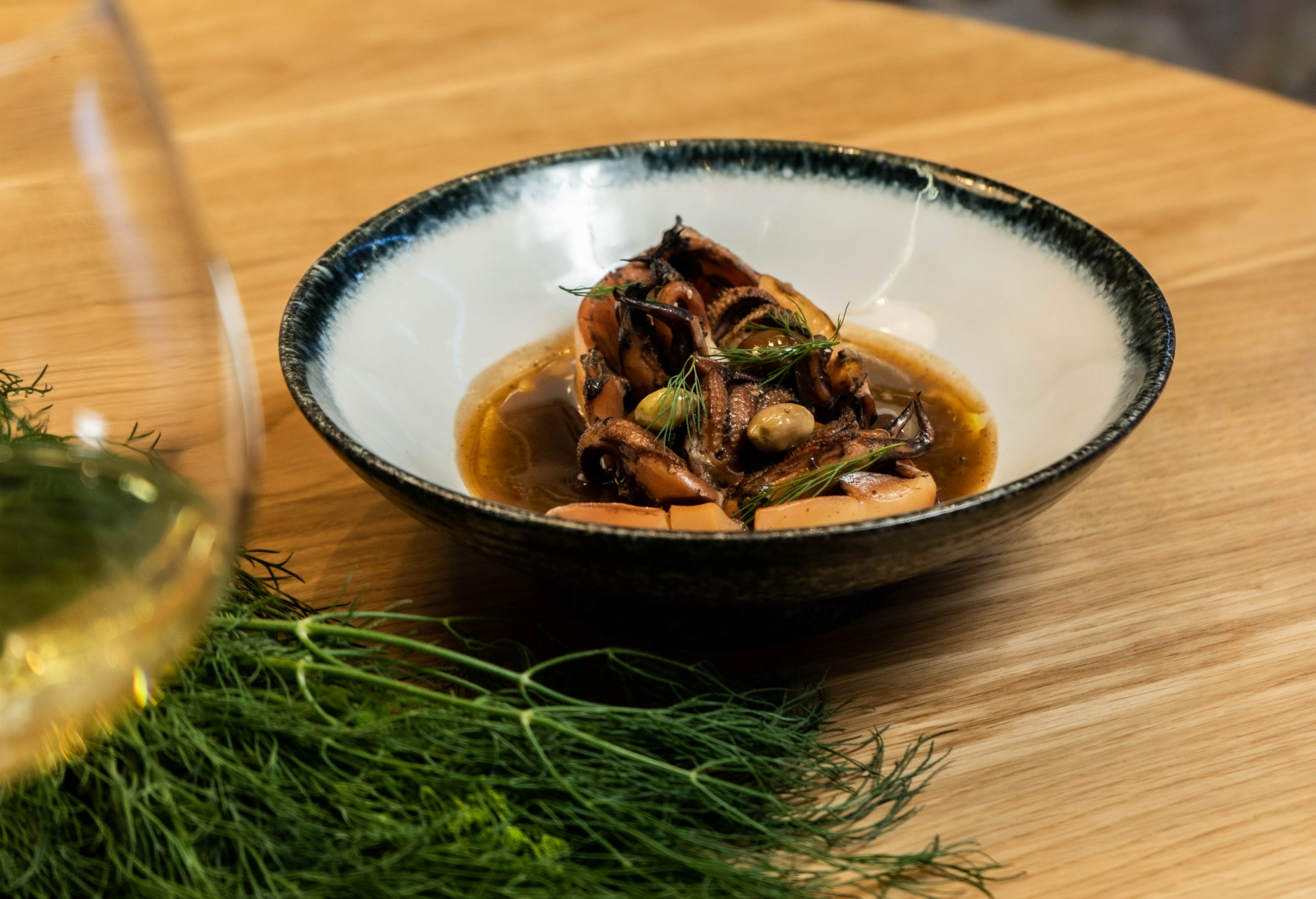 Pairing: The intense botanic character and minerality of the wine, highlight the aromas of the dish, while the acidity balances the palette from the intensity of the ink.
INGREDIENTS
1 kg cuttlefish with the ink bags
2 onions
2 slices of garlic
50 gr fresh fennel
3 tomatoes
10 olives, variety tsounati
White wine Vidiano
Extra virgin olive oil
Salt, pepper
PROCEDURE
We clean the cuttlefish from the entrails, carefully so as not to break the ink bag, we prefer not to wash them so as to keep the taste of the sea.
Sauté the cuttlefish over high heat and add chopped onions, garlic, and fennel.
After the liquids have been reduced, add wine (Vidiano) and the chopped tomatoes and if necessary a little bit of water.
When the cuttlefish softens, add the olives, salt, pepper and ink- wine mix (in a small blender, grind the bags with the ink, with a little wine and strain through a tea sieve, if there is any left over, keep in the freezer), remove from the heat and let it rest.