RECIPES
Stir- fried vlita (summer greens) with tomato and feta with a glass of Dafni P.G.I. Crete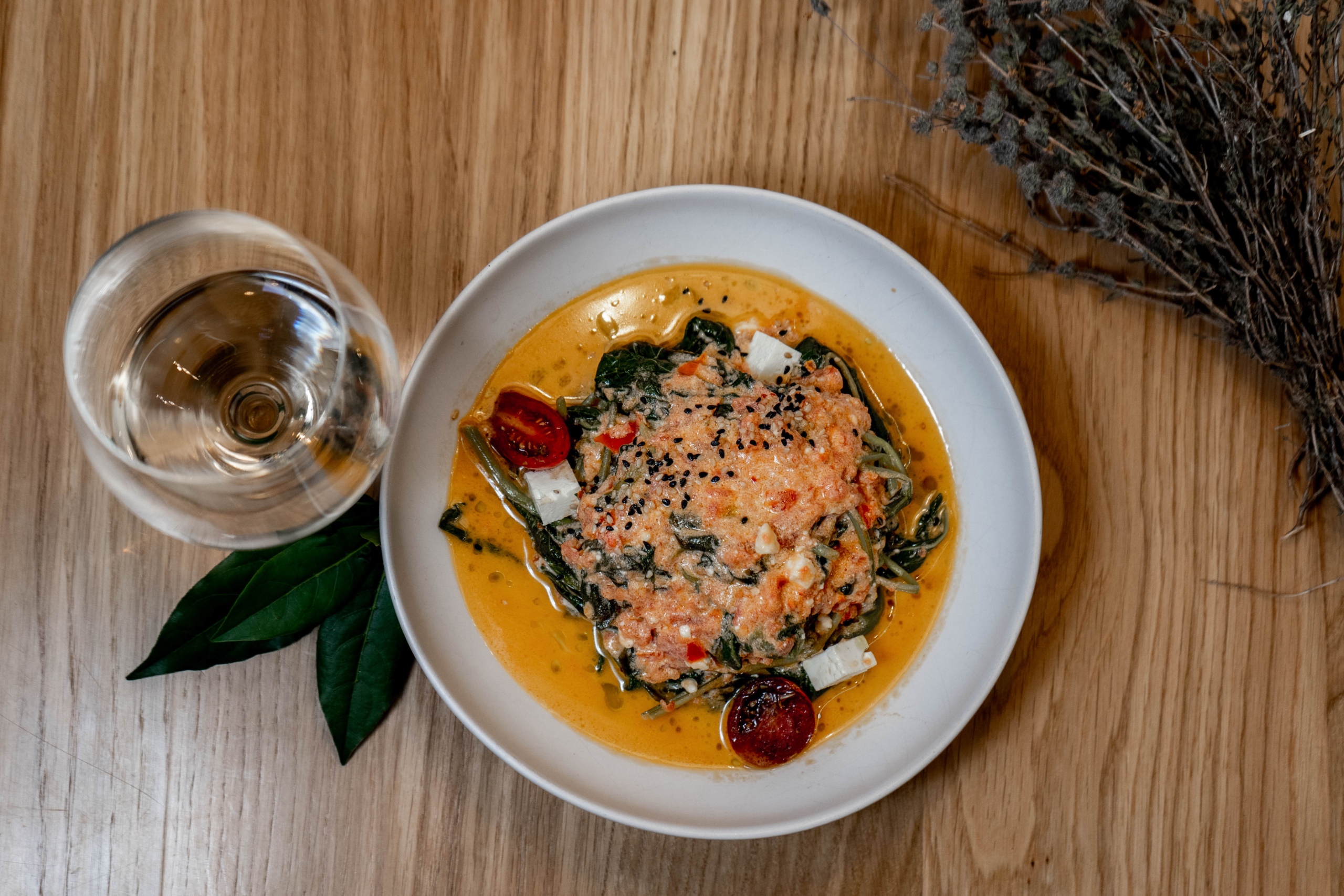 Pairing: The intensely botanical and lemon character of the wine is particularly highlighted by the combination, while its oily texture blends well with the creamy sauce.
INGREDIENTS
1 kg vlita (summer greens)
4-5 pcs zucchini flowers
1 onion
2 tomatoes
1 slice of garlic
150 gr. feta cheese
Extra virgin olive oil
White wine Dafni
Salt, pepper
PROCEDURE
Clean and wash the greens and zucchini flowers.
Chop the onion and garlic, grate the tomato.
Steam the greens.
Sauté the onion and garlic in olive oil, deglaze with white wine (Dafni) and add the tomato. Bring to a boil, add the greens and zucchini flowers and let the liquids vapor.
Add some salt and pepper.
Top with feta cheese.