RECIPES
Grouper Fillet with Louisa and Vegetables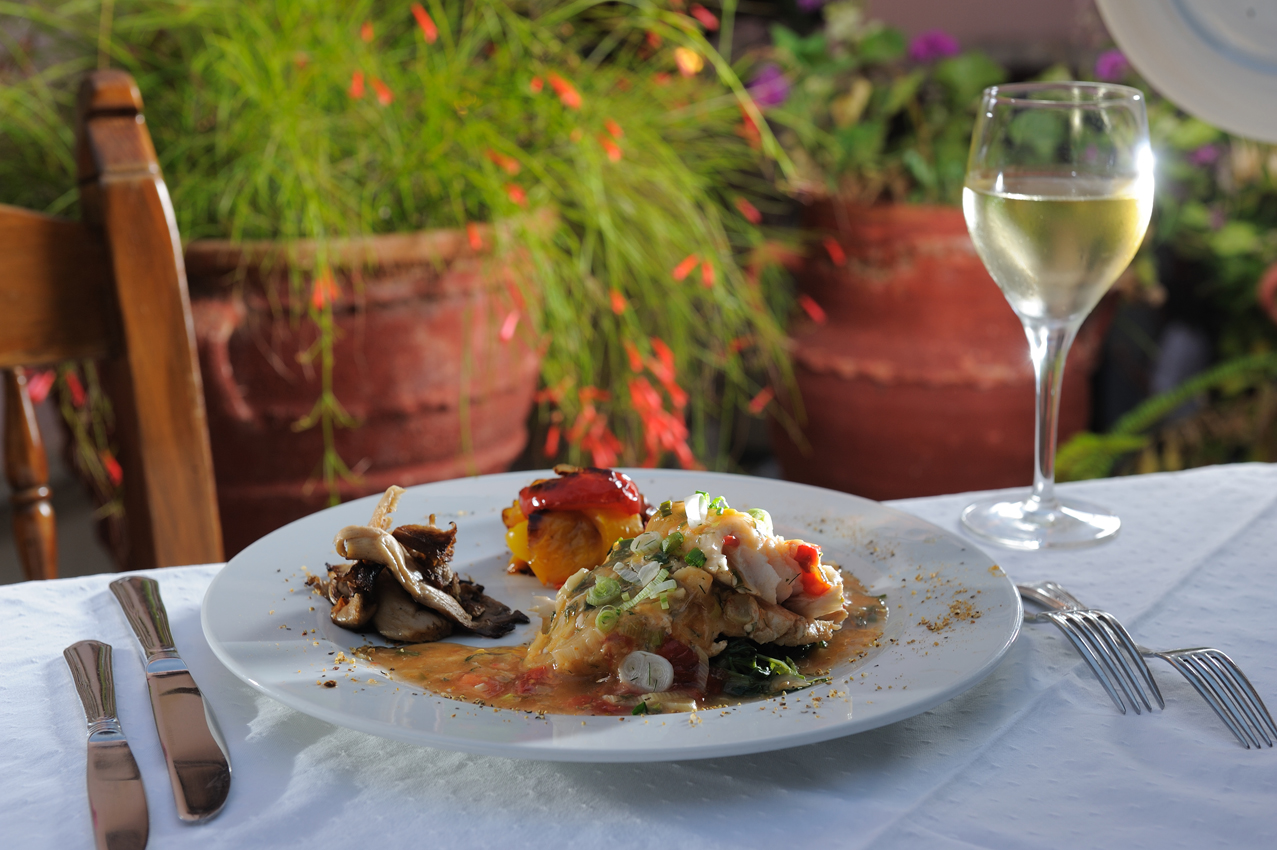 Grouper Fillet with Louisa and Vegetables
INGREDIENTS
4 grouper fillets
1 leek
1 spring onion
1 red onion
1 red bell pepper
1 green bell pepper
2 tbsp. parsley, finely chopped
0.1 oz. saffron
4-5 Louisa leaves
green peppercorns
1 cup ouzo
1 cup dry white wine
1 lemon
salt
olive oil
PROCEDURE
Roughly chop the vegetables and the parsley. Place half of them in a food chopper, add some olive oil and process them.
Pour some oil in a frying pan, sauté the chopped vegetables that have been set aside, season with salt and pepper, and pour the ouzo. Add the vegetables from the food chopper. When it comes to the boil, add the fish fillets. Simmer for ten minutes.
Add the wine, the saffron, the Louisa leaves, some parsley, some lemon juice and rind, and let the sauce thicken for five more minutes.
Sprinkle with parsley and serve.