RECIPES
Traditional Sfakiani pie with goat cheese, honey and walnuts with a glass of Muscat of Spina P.G.I. Crete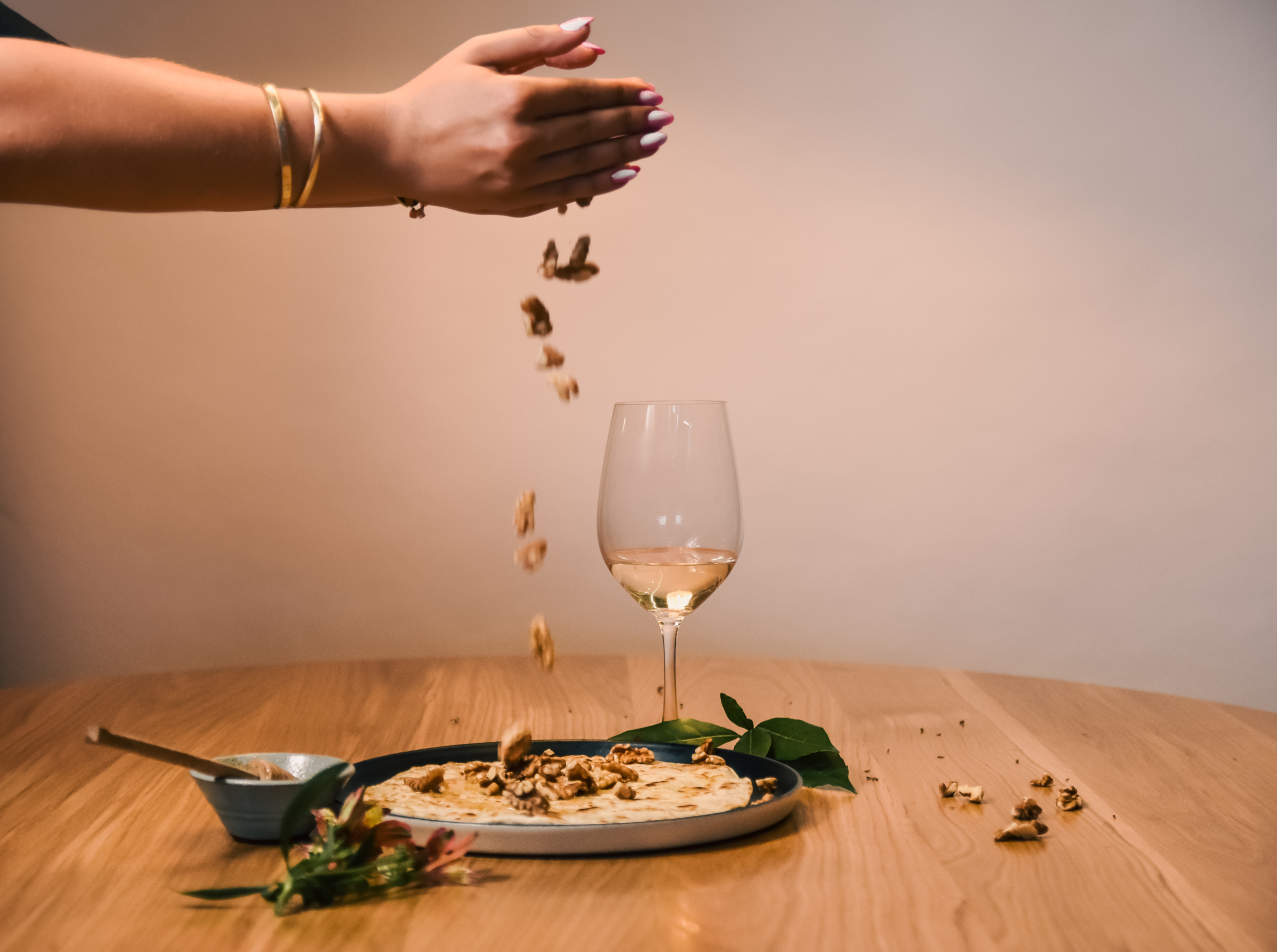 Pairing: Balanced acidity, aromas of flowers and Cretan herbs are perfectly combined with the sour taste of goat cheese and the sweetness of honey, while highlighting the roasted character of nuts.
INGREDIENTS
For the dough
500 gr. plain flour
250 gr, or a cup of water
1 shot of tsikoudia
1 shot extra virgin olive oil
salt
For the filling
½ kg mizithra, or galomizithra- soft goat cheese
200 gr malaka- goat cheese
Salt
For the topping
Honey, walnuts
PROCEDURE
Rub the ingredients for the dough, until completely combined, we add all the liquids slowly and let it rest for about 30 minutes.
Then mix all the ingredients for the filling, until completely combined.
Separate the pastry in 70- 80 gr. parts, make a hole, add 30-40 gr. of cheese mix and fold.
Dust the rolling table with flour and roll the dough balls to create an even circle of 18- 20 cm diameter for each pie.
Bake in a preheated non-stick pan, which we have covered with a little olive oil.
Serve with honey and walnuts