RECIPES
Pork collar butt with wheat, cumin and sour cream with a glass of Thrapsathiri P.G.I. Crete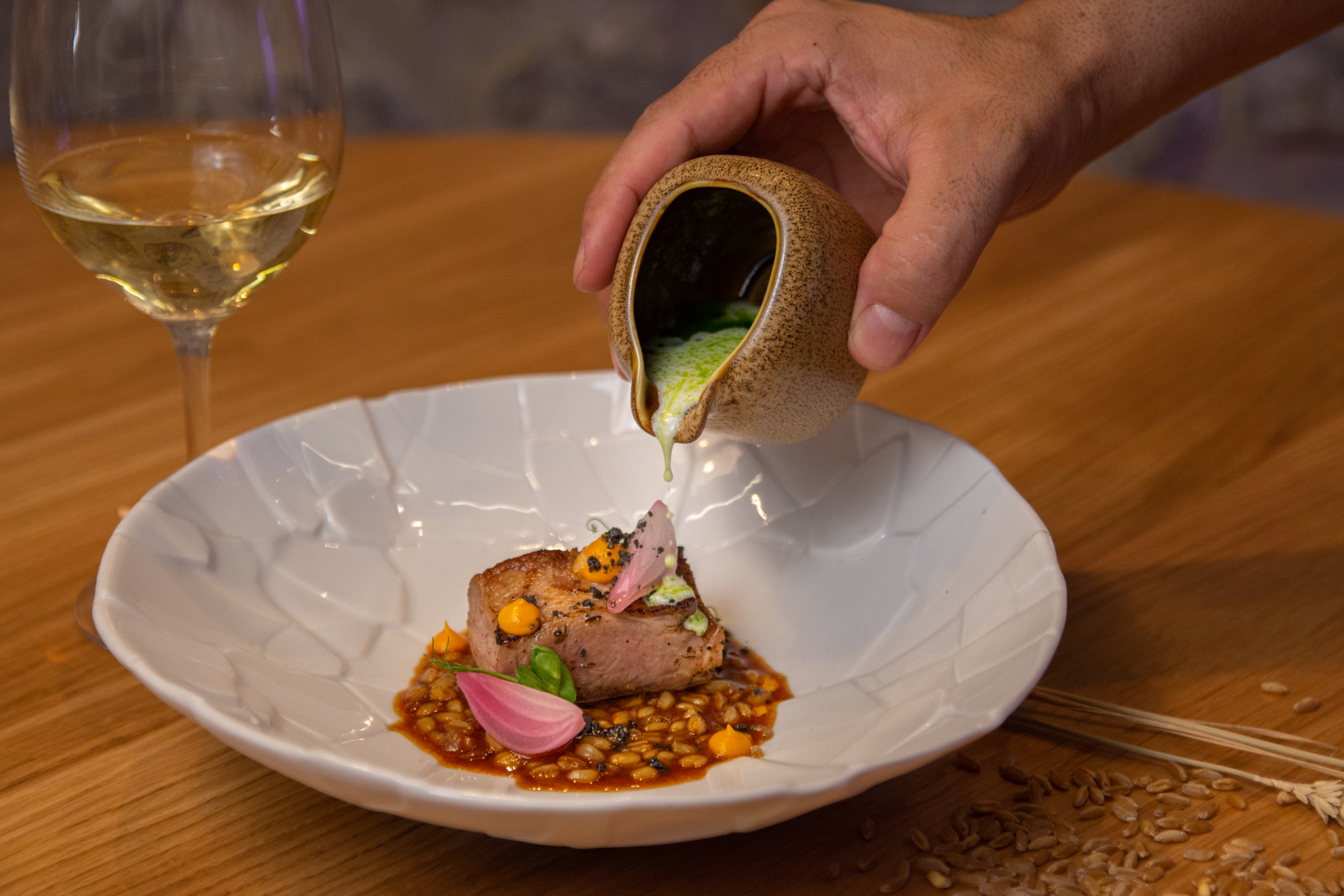 Pairing: A full bodied wine, which stands, without being "lost", next to the dish and highlights the aromas of spices and its earthy character.
INGREDIENTS
1 kg boneless pork collar butt
2 medium onions
2 cloves of garlic
1 carrot
Extra virgin olive oil
1 tsp tomato paste
1 fresh tomato
200 g wheat
500 ml sour milk
1lt of vegetable broth
1 glass of white wine
1 tbsp corn flour
2 laurel leaves
1/3 tsp cumin
Water
PROCEDURE
We put the wheat in the water for 10- 12 hours.
Stir the pork in a pot with a little olive oil over high heat, add chopped vegetables to turn golden and season with salt and pepper. Add the tomato paste, laurel leaf, cumin and deglaze the pan with wine (thrapsathiri). Add the broth and simmer for about an hour and a half.
In the last half hour add the wheat and let it soften.
Heat the sour milk over low heat and thicken with a little corn flour diluted in water. Season with salt and pepper.
Remove the meat and cut into pieces.
Serve the wheat on the plate and on top pork and sour milk cream.