RECIPES
Dusky grouper with okras with a glass of Kotsifali P.G.I. Crete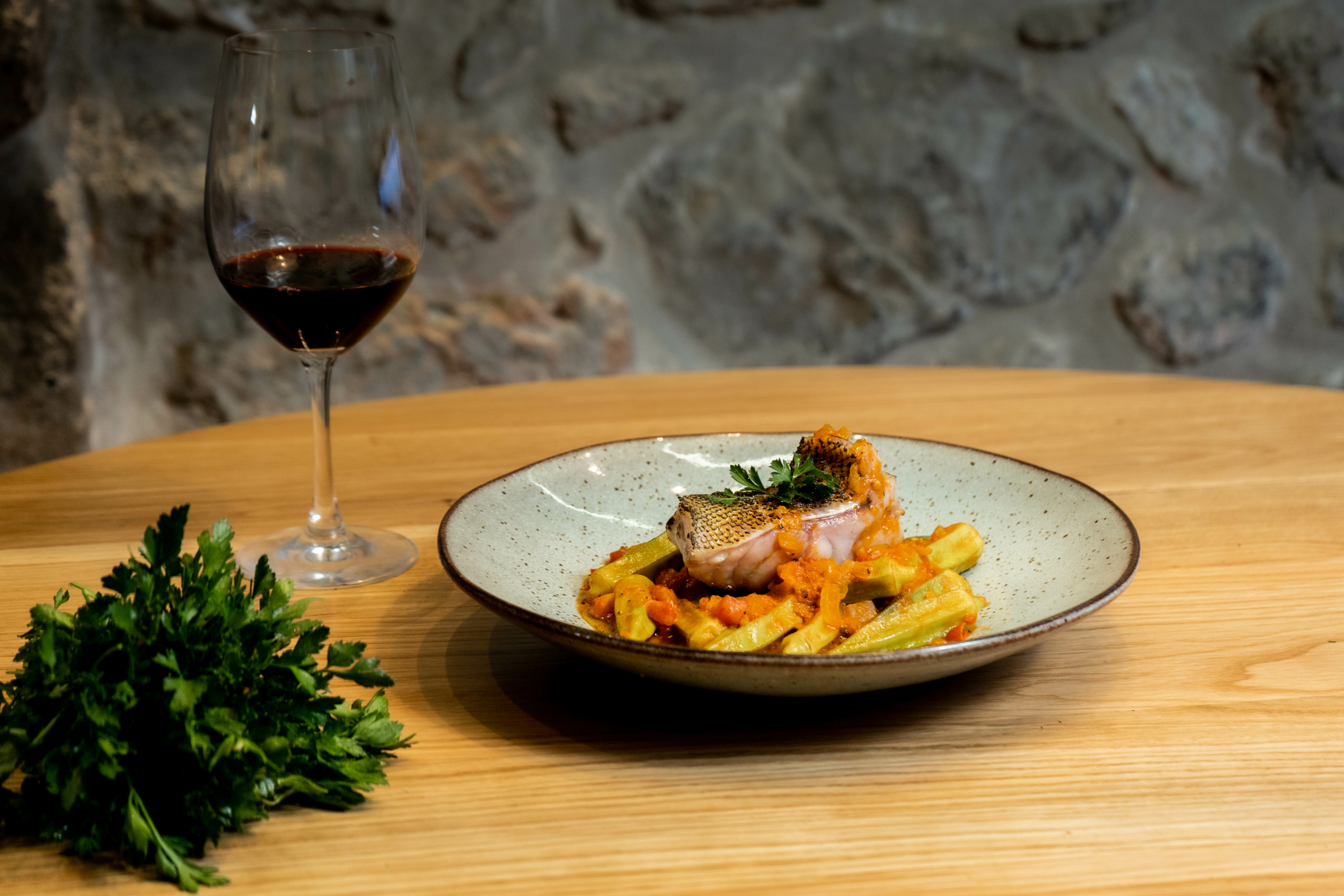 Pairing: Fresh and with crispy acidity, kotsifali is beautifully combined with oily fish, such as the grouper, while its floral character is highlighted by the sweetness of the okra and the tomato.
INGREDIENTS
1 dusky grouper (>4,5- 5 kg) cut or whole
1 kg okras cleaned
3 onions
2 garlic slices
3 tomatoes
1 table spoon tomato paste
2 glasses of white wine
Extra virgin olive oil
Parsley
Salt, pepper
PROCEDURE
In a bowl, mix all the ingredients except the fish, spread them in a pan and put the dusky grouper on top. Cover with greaseproof paper and aluminum foil and bake for one hour at 200 degrees in the air.
Uncover and bake for another 10-15 minutes on the grill, until golden brown.