RECIPES
Male goat with green beans with a glass of Romeiko P.G.I. Crete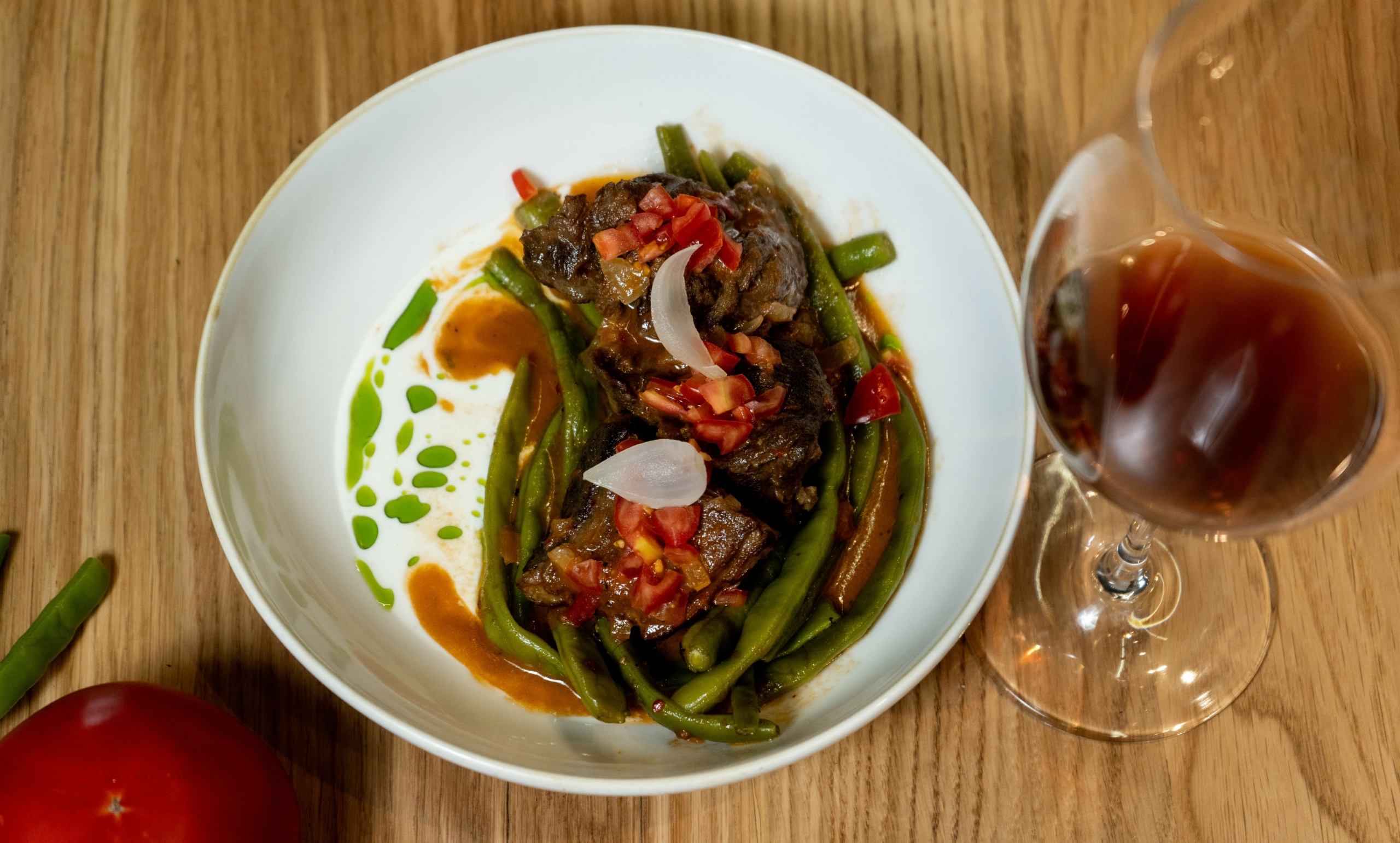 Pairing: With its oxidative, earthy character and the aromas of dried Cretan herbs, marouvas is an excellent pairing for this rustic dish, while the acidity balances the fatty character and the intense taste of the male goat.
INGREDIENTS
1 kg male goat cut in big pieces with the bone
½ kg green beans
1 big onion
2 slices of garlic
1 sweet red pepper
1 carrot
1 table spoon tomato paste
Extra virgin olive oil
Marouvas wine
2-3 leaves of laurel
1 cinnamon stick
Salt, pepper
Grated dried anthotiros – goat cheese (optional)
PROCEDURE
Marinate the goat in marouvas wine, with an onion and 2-3 laurel leaves for 12-24 hours.
Strain and keep the wine.
Sauté the goat over high heat with extra virgin olive oil. Add chopped onions, garlic and carrot, the cinnamon stick, add the paste to sauté and deglaze with the wine we kept from the marinade, in two batches till it's reduced.
Add 1 liter of water and 4 chopped tomatoes and slow cook. When the goat is soft, add the beans, add salt and pepper and simmer for another 10-15 minutes.
Serve with some grated dried anthotiros (optional).