RECIPES
Shrimps "saganaki" with feta cheese with a glass of Plyto P.G.I. Crete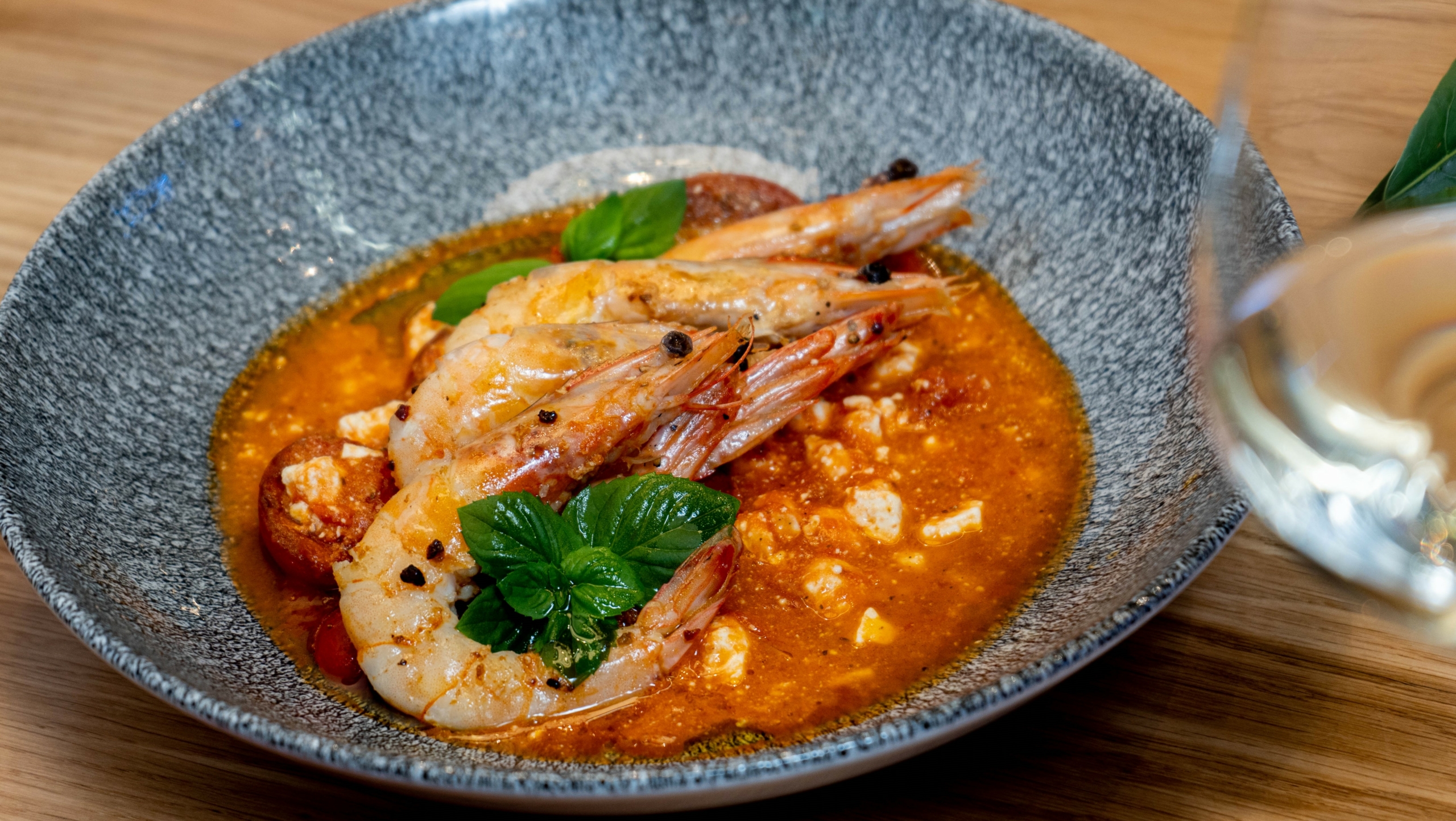 Pairing: The aromas of sweet citrus fruits and crispy acidity are harmonized with the combination of feta and tomatoes, while its mineral character fits perfectly with the shrimp.
INGREDIENTS
½ kg shrimps
5-6 pomodoro tomatoes
½ onions
2 slices of garlic
1 pc anise
3-4 peppers
½ grated tomato
White wine Plyto
Extra virgin olive oil
Parsley, peppermint
Boukovo (upon your taste)
PROCEDURE
Sauté the onion, garlic and aniseed in extra virgin olive oil, add the peppers and tomatoes, the shrimp and deglaze with white wine (Plyto). Add the grated tomato, the boukovo and when the sauce is reduced, add feta cheese, parsley, mint and serve.