RECIPES
Beef and eggplant braised with tomato sauce with a glass of Mandilari P.G.I. Crete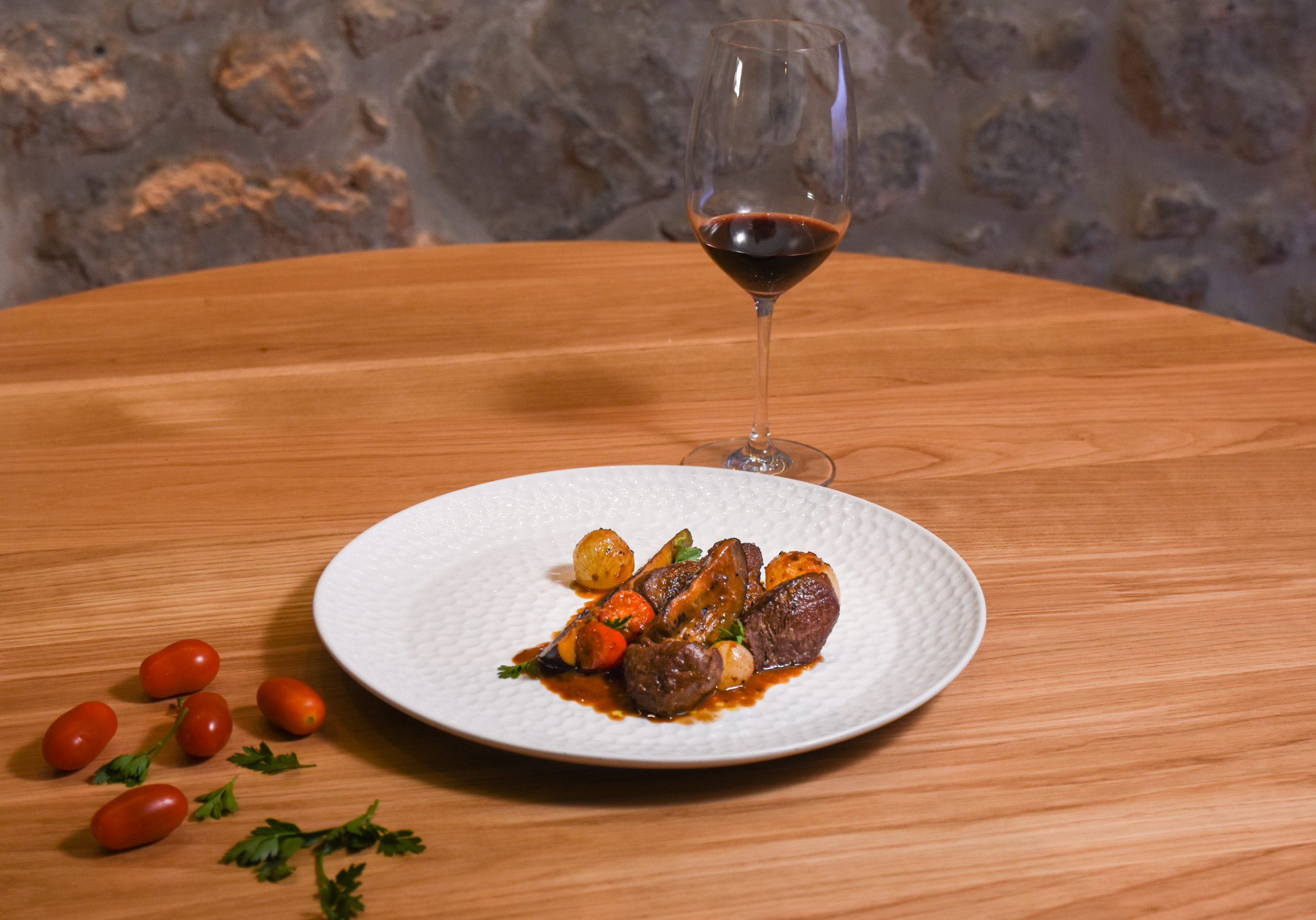 Pairing: The intense taste of eggplant and beef, in perfect balance with the lively character and the tannic structure of mandilari, while emphasizing its fruity and peppery style.
INGREDIENTS
1 kg beef chuck roll cut into cubes
2 onions
2 cloves garlic
1 sweet pepper
1 carrot
1 sprig of celery
1 tablespoon of tomato paste
200- 300 gr. tomatoes fresh cut into thick pieces
1 kg eggplants white or elongated
1 leaf of laurel
1/2 cinnamon wood
1 glass of red wine
Extra virgin olive oil
Salt, pepper
PROCEDURE
Sauté the beef in olive oil, till golden. Add the onion and garlic finely chopped and add salt, pepper and cinnamon with the laurel leaf.
Grind the carrot, celery and pepper in a multi-cutting mixer. Add it to the sauté and after 5 to 10 minutes add the tomato paste.
Deglaze the pan with wine (Mandilari) and when it evaporates add water and the fresh tomato. Simmer until the meat is tender and add water if necessary.
Then wash the eggplants and cut them in half and then into large pieces. Salt them and leave them for a while. Rinse and place on paper.
In a pan add olive oil and when it gets hot add the eggplants to fry slightly. Remove again on paper and a little before the beef is ready, add the eggplants to the saucepan.
Simmer for 10 minutes and serve.