NEWS
5+1 Cretan breakfasts your family is going to love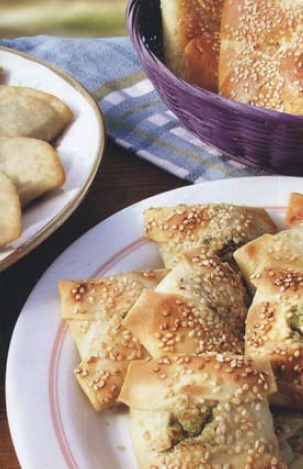 5.7.2015
By Georgia Petraki, dietician-nutritionist.
Breakfast is one of the most important gifts we can offer our body. Unfortunately, due to the modern way of life, many people do not have the time for breakfast and are driven or forced to consume foods that veer from tradition and the healthy choices our ancestors had been making for centuries.
In this article, we would like to suggest certain choices based on local Cretan foods, but adapted to the modern standards of living we have grown accustomed to.
Herb pies, fennel pies or pies with greens for those leading a busy lifestyle: an easy, quick and balanced alternative.
Fried whey cheese pies and other pies filled with dairy products, such as whey cheese, are an ideal snack for children. Combine them with honey or grape molasses and break the monotony of milk that often drives children crazy.
Hondros (coarsely ground wheat) with milk rather than the common breakfast cereals, which often contain several additives and sugar. For extra flavour you may add some honey or cinnamon.
Whole wheat bread with virgin olive oil, oregano and whey cheese for a balanced breakfast that will provide the maximum benefits of the most pure and modest ingredients that were found in every Cretan household.
Sfougato (thick-baked omelette) with season vegetables and whole wheat bread for those who love eggs and vegetables and need a strong intake of proteins and amino acids to start their day.
Whole wheat bread with olive oil and grape molasses which provides condensed energy and is rich in powerful antioxidants, which boost both physical and mental health.
One last touch that can make a difference in protecting your health is to drink a concoction of malotiras (mountain tea), dittany and other local herbs, replacing the coffee that has become a habit in the last decades.