NEWS
Newsletter October 2014
1.10.2014
Our new ad at the "Blue" magazine of Aegean Airlines.
A couple made in heaven
More than 500 Cretan wines to match every dish
The Mediterranean Cuisine has been all the rage during the last years. It was mostly inspired by the Cretan Diet, known for its benevolent effects on health, and celebrated for its great and authentic flavors. How could the wines from the same region, the same terroir, the same people, be anything else than food-friendly? And with the addition of international grape varieties to complement the indigenous ones, you can rest assured that there's a wine from Crete to match every single dish you are about to taste. And every taste palate, regardless of dish.
Take a look at the Cretan Wines HERE.
"Wines of Crete" at a meeting about the alternative forms of tourism.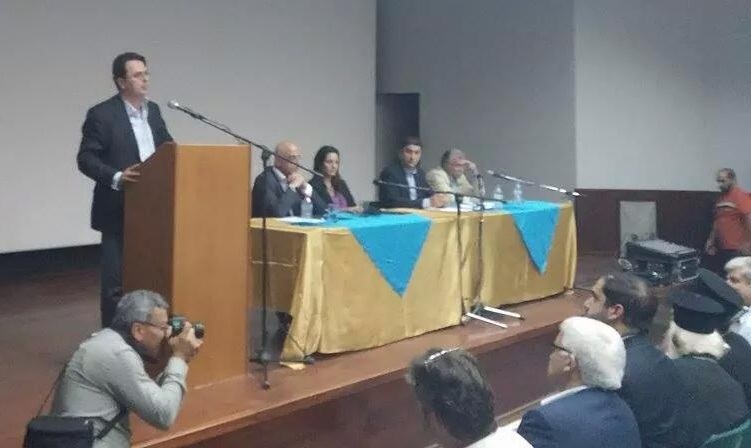 «Wines of Crete» participated at a meeting abut the alternative forms of tourism in Crete, at Mires of Heraklion, on 17 of October 2014.
At the meeting, "Wines of Crete" were presented a good practice, because of the efforts the winemakers of Crete are doing, to promote the wine and culinary tourism in Crete.
Wine Tourism Survey
"Wines of Crete" created and uploaded a questionnaire about wine tourism in Crete and the Cretan wine. Feel free to answer our questions and give us your opinion. You can find it HERE!
Wines of Crete at Heraklion Info Point
If you are looking your way to the Cretan Wineries and information abou the Wines of Crete and you are at Herklion, visit the Heraklion info point at Nikiforou Foka sq!