NEWS
Newsletter March 2016
1.3.2016
Andrew Jefford writes about Crete.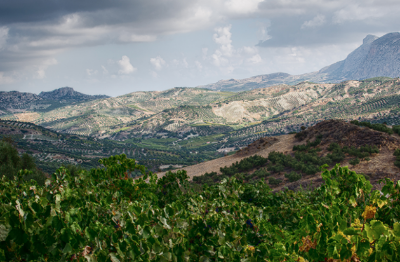 Jefford on Monday: The call of Crete
Andrew Jefford visits the high-altitude vineyards of Crete and finds an ancient wine culture in renaissance…
Read the whole article: HERE
Crete at the biggest wine fair "Prowein".
12 winemakers from Crete, participated at the "Prowein" International Trade Fair Wines and Spirits in Düsseldorf, Germany with the great support of the Region of Crete on 15-17 March 2016. The winemakers of Crete, had team participation and a wine bar, where the visitor could taste labels from 31 wineries all over the island. Also the visitor could get information about the 31 wineries that consist "Wines of Crete" and about the 11 indigenous varieties of Crete. Read more…
Wines of Crete at Oenorama!
Wines of Crete at the wine fair Oenorama in Athens, 5-7 of March 2016. Sixteen Cretan Wineries occupied an entire room in the Zappeion (room 1 "red") and a booth area supported by "Wines of Crete" for wineries that were not present. As every year the presence of Winemakers from Crete at Oenorama is supported by the Region of Crete. Read more…
16th Thessaloniki International Wine Competition
Find the Awards for the Cretan wines HERE.
Results for the Cretan Wines at TEXSOM International Wine Awards
Find all the Cretan Wines that were awarded HERE.