NEWS
"Wines of Crete" travelled to Shanghai for a Masterclass
25.7.2014
"Wines of Crete" travelled to Shanghai to present a Masterclass about the Cretan Vineyard. The masterclass was presented by the Cretan Winemakers and a Chinese wine professional, Mr Wei, also known as Putao Jiu Xiao Pi (from Yesmywine.com). In this educational Masterclass, the 70 wine professionals, wine & gastronomy journalists that participated, were not only impressed with the taste and the exceptional aromas of the Cretan wines but also with the strong identity of the Cretan vineyard and its history through the centuries. The presentation included the PDO and PGI wines of Crete, the history of the Cretan Vineyard and the indigenous varieties, highlighting the uniqueness of the Cretan wines.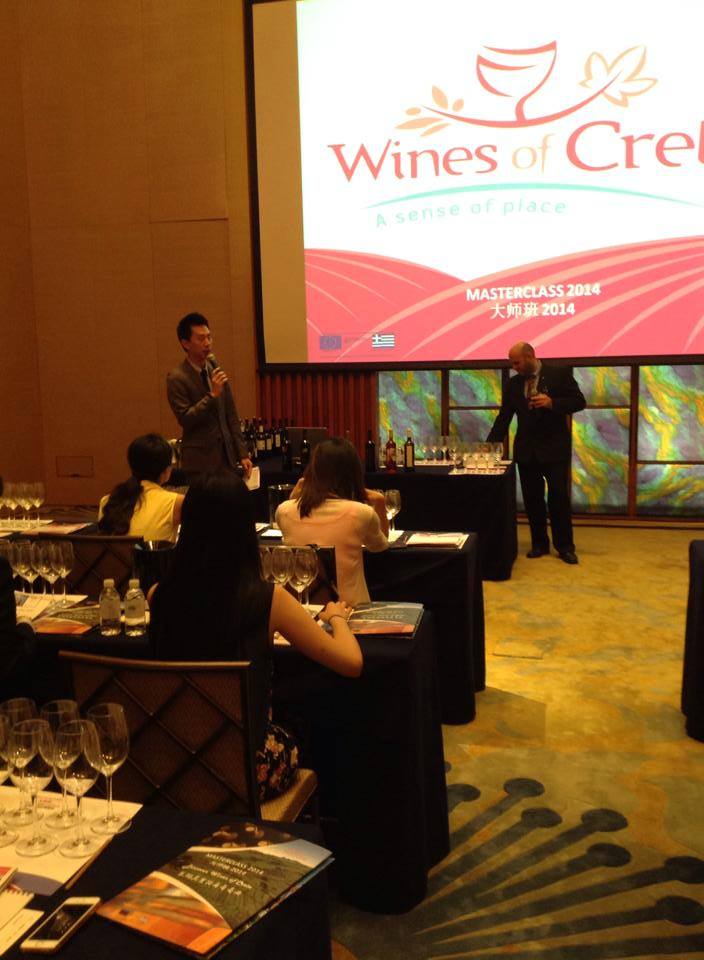 "Wines of Crete", were also sponsoring a great Music Festival, called MISA (Music In the Summer Air), and at the VIP dinners the attendees were served only Cretan wine. MISA festival is one of the most important events of the summer in Shanghai, where numerous visitors enjoy the fest.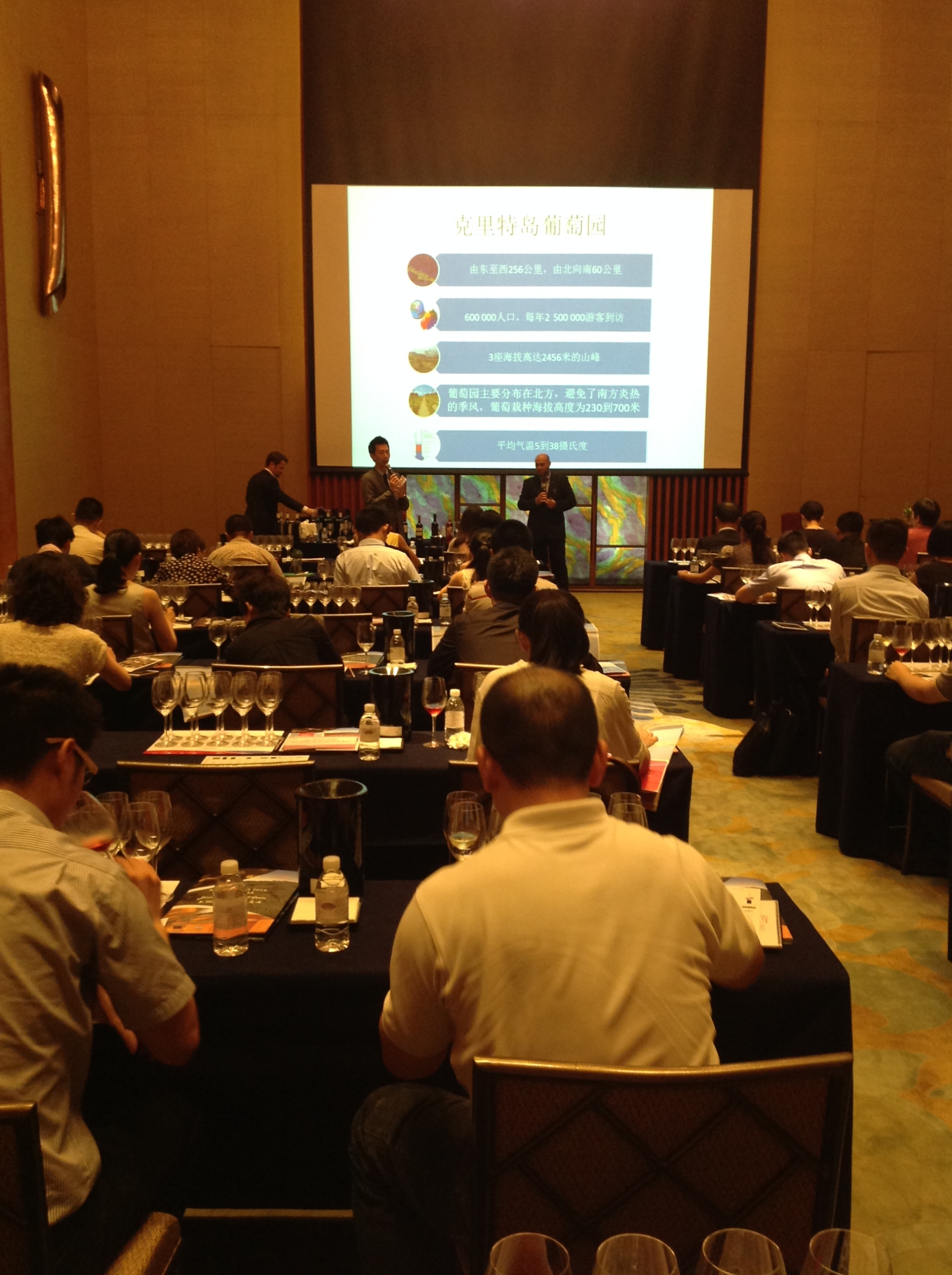 The winemakers of Crete continue the effort to present Crete as a gastronomical – wine destination, while opening new markets such as China, supporting local and going as a team.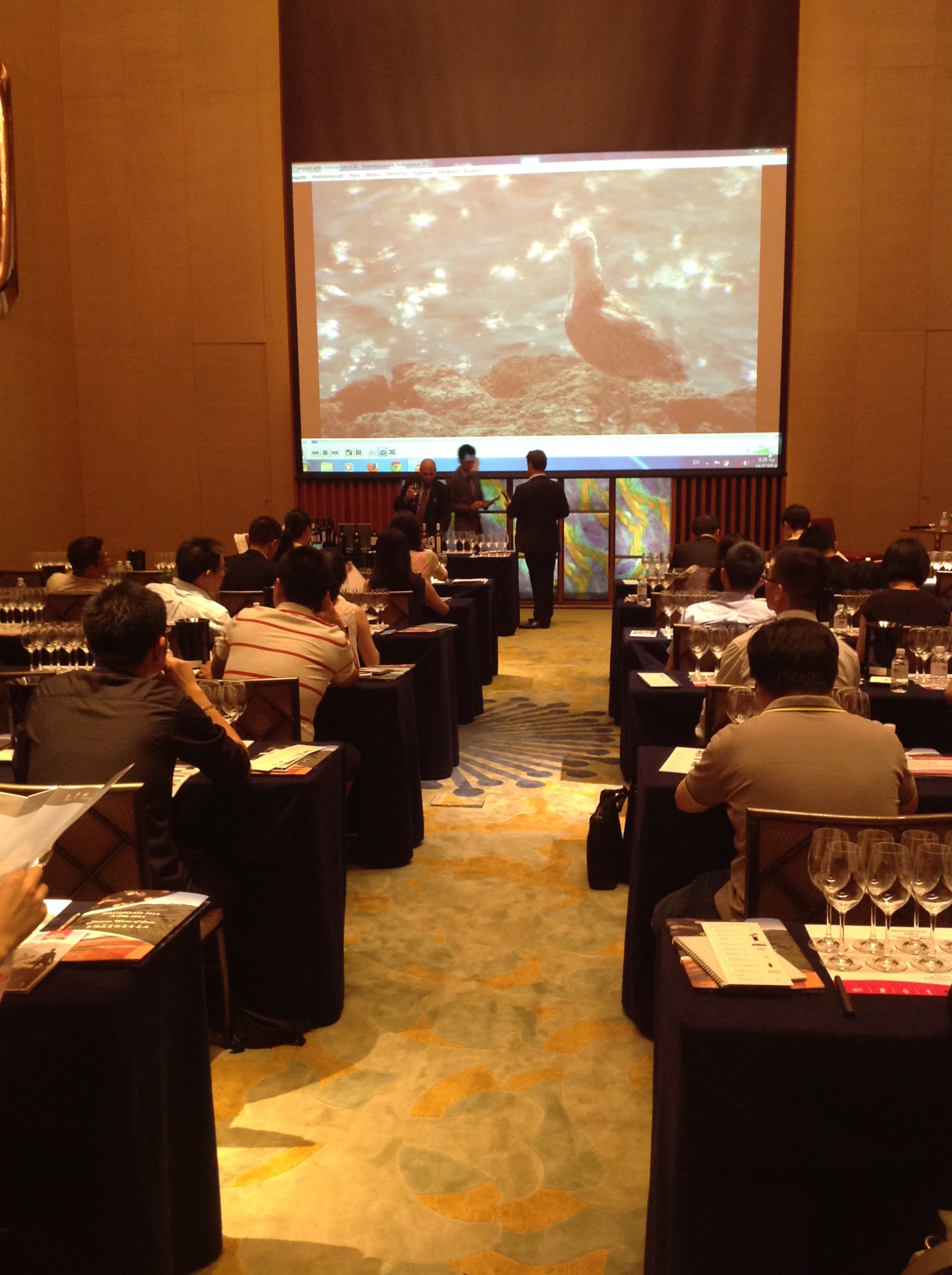 This participation is a program from Ministry of Agriculture, which Heraklion Chamber and Wines of Crete are administrators. This campaign financed with aid from the European Union and Greece.