NEWS
Crete at the biggest wine fair "Prowein".
27.3.2017
11 winemakers from Crete, participated at the "Prowein" International Trade Fair Wines and Spirits in Düsseldorf, Germany with the great support of the Region of Crete on 19 -21 March 2017.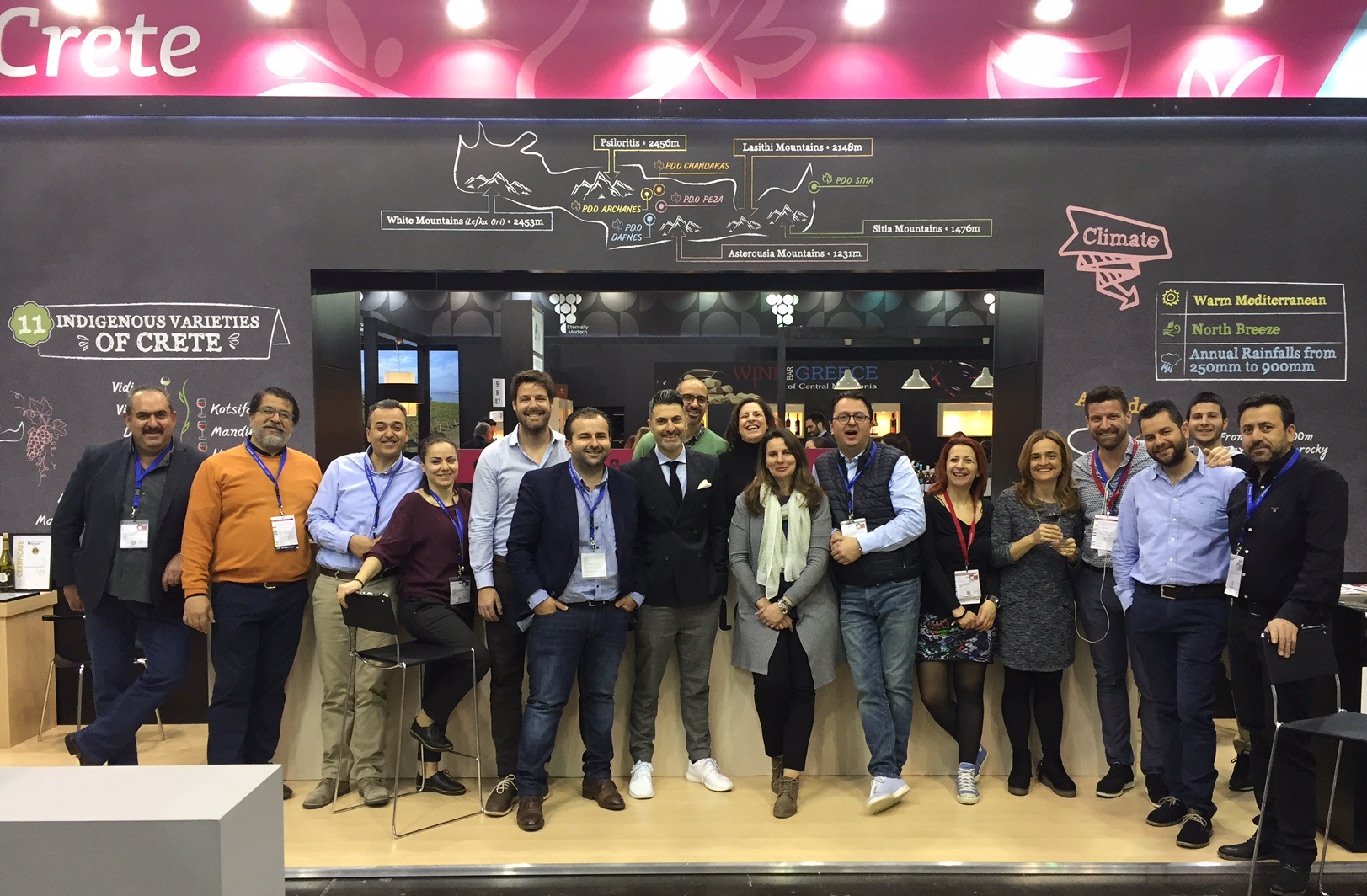 "Prowein", is the biggest international wine fair of the world. This year, participated over 6.500 exhibitors from 60 nations and 58.500 wine professionals visitors.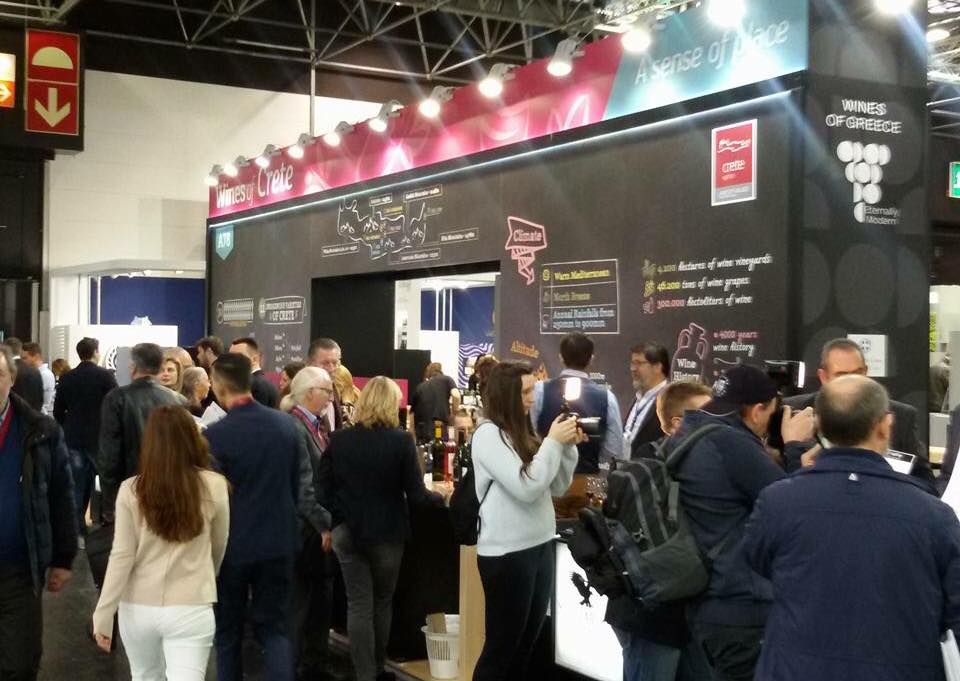 The winemakers of Crete, had team participation and a wine bar, where the visitor could taste labels from 31 wineries all over the island. Also the visitor could get information about the 31 wineries that consist "Wines of Crete" and about the 11 indigenous varieties of Crete.