NEWS
A two month journey with Wines of Crete!
18.4.2017
On the 18th till the 20th of February we organized the OiNotika wine fair in Herakleion – Crete. Over 3.000 guests visited the winefair and enjoyed the new vintage of the Cretan winemakers. In these three days, the visitors had the chance to participate to mini wine tastings seminars and cooking shows. On the third day we organized for the first time, a very interesting seminar for professionals about the low alcohol wine cocktails that gave food for thought to the participants.
The second wine fair that take part in the island of Crete is OiNotika in Chania – Crete. On the 4-5 of March 2.000 winelovers visited the winefair. Mini seminars on the native varieties and delicacies offered at the fair, impressed our visitors. On Monday the 6th, Yannis Karakasis MW presented an interesting seminar about the evolution of the Cretan vineyard, a very pleasant ending to the wine fairs in Crete.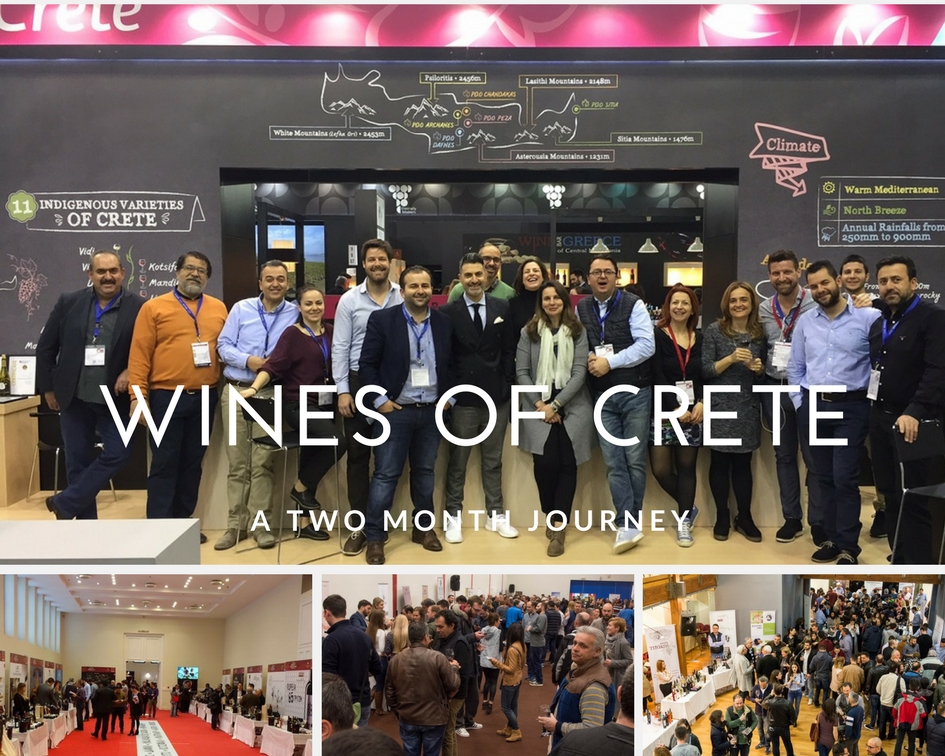 Next stop the biggest wine fair in Greece for the Greek Wine, Oenorama in Athens.19 wineries from Crete, in one hall was the biggest participation of Cretan wineries in Oenorama ever.
Last, but not least, the group participation of 11 Cretan wineries at the "Prowein" International Trade Fair Wines and Spirits in Düsseldorf, Germany. Visitors from more than 10 countries, stopped by the Cretan winemakers. Among them: Nicholas Paris MW, importers, sommeliers, oenology students from Burgundy, chef, wine journalists and bloggers and winemakers from around the globe! An infographic that gave all the data about the wine and the Cretan vineyard, impressed our visitors and gave useful information about Crete!
Next stop, for Wines of Crete the "Wineries with open doors" event allover Greece, 27-28 of May.
We will also be in Oslo, Norway on the 13th of June and in New York City on 21st of June!
Stay tuned at our website: www.winesofcrete.gr and follow us on social media to get first all the news from "Wines of Crete"!