NEWS
Newsletter April 2015
1.4.2015
Wine tasting in Florence, Italy.
At the 27th of March a unique wine tasting with Cretan Wines took place at the La Divina Enoteca in Florence. The wine tasting was organized by the Greek Consulate of Greece in Florence, Italy and the Greek Consulate Peggy Petrakakos. You can see photos from our winetasting in Florence HERE
Wines of Crete to Italy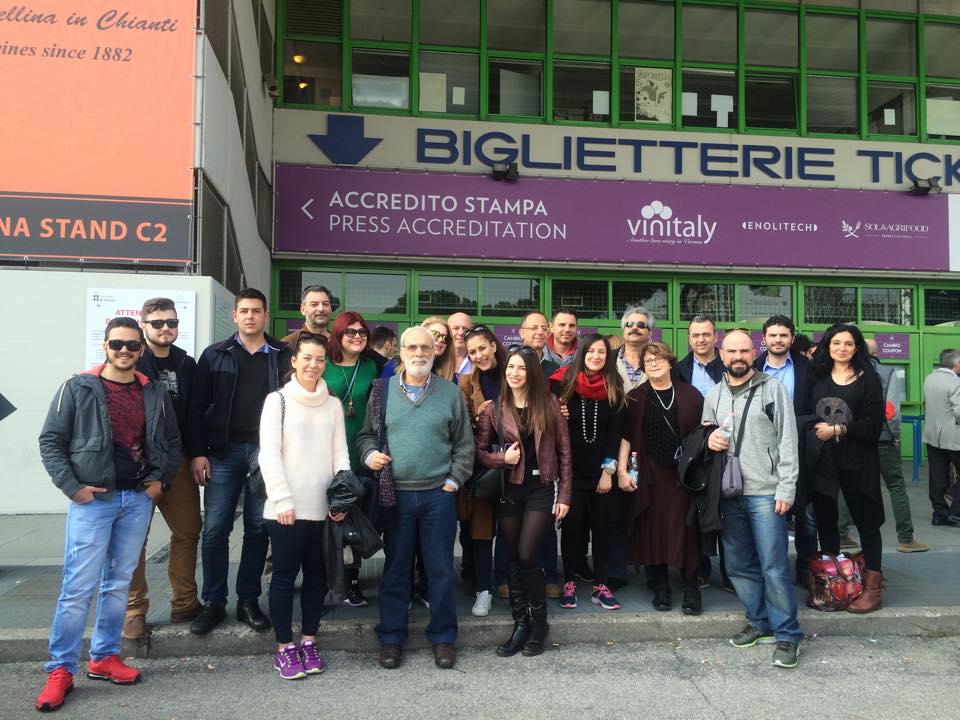 Wines of Crete members, traveled to Italy in an educational trip, in order to gain knowledge about branding, agrotourism, networking, and promotion of local products. The trip was financed by ERASMUS PLUS.