NEWS
Celebrate Winetourism Day in Crete on Sunday the 12th of November 2023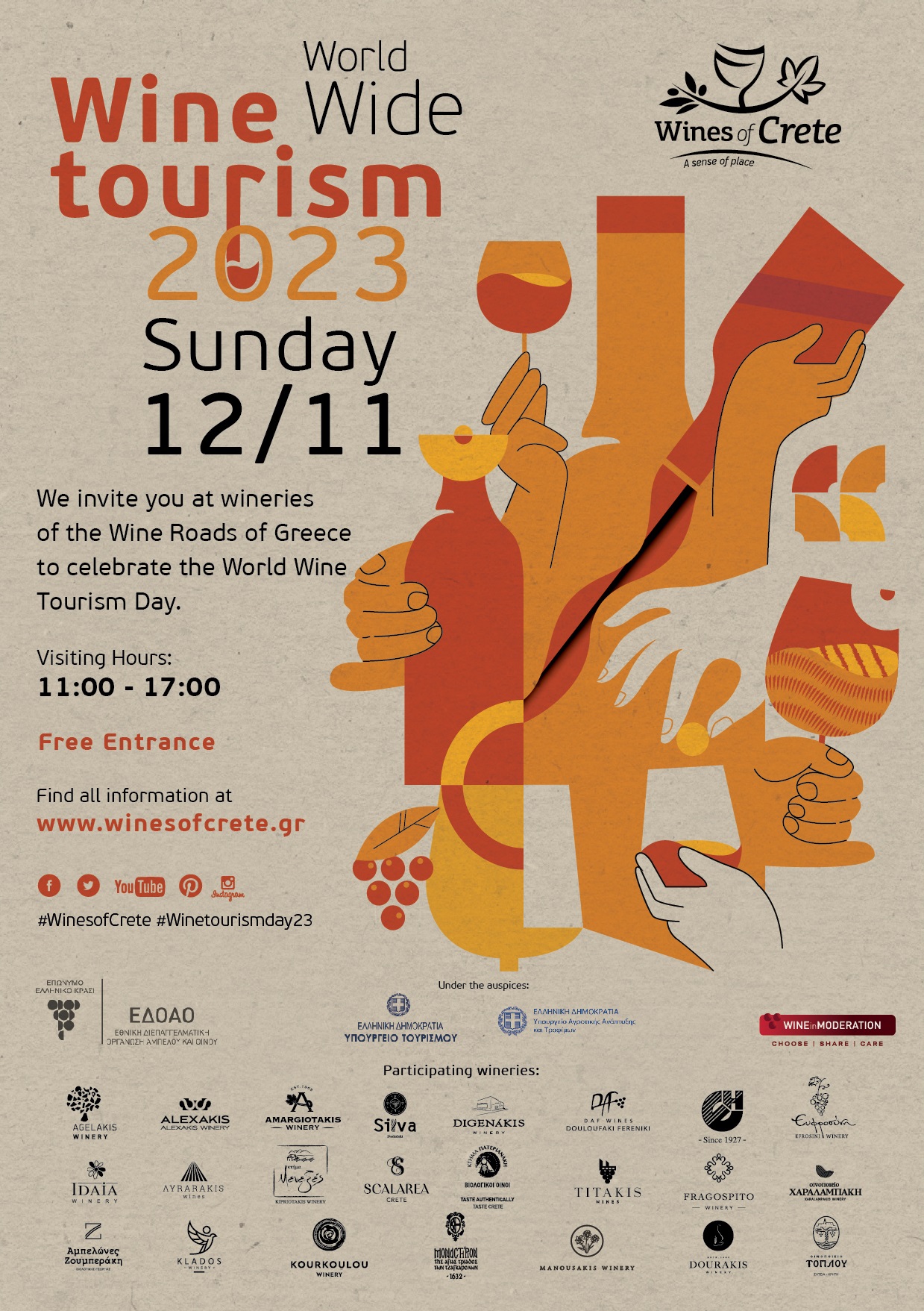 17.10.2023
Sunday, November 12th.
Visiting hours:
11:00-17:00
FREE ENTRANCE
Wines roads of Greece are celebrating World Day of Wine tourism together with the wineries of Europe! We are happy to invite you to visit our wineries and participate to our special activites.
Meet  the winemakers
Explore the vineyards, visit the cellars, enjoy winery tours!
Taste new and aged wines!
The wineries that participate in Crete are the following:
Heraklion region
Rethymno region:
Chania region:
Lasithi region: