NEWS
Cretan Winery fair in Rethymno this Thursday, 19th of July
17.7.2018
After the great success of the Cretan Diet Festival and the actions which were made to promote Cretan wine, the active team of "Rethymno Recevin" puts on the agenda another event, in the context of the distinction of Rethymno city as "European Wine City 2018" by the RECEVIN (European Wine Crop Network). Municipality of Rethymno along with the Aquila Hotels & Resorts group which started recently to develop the wine sector, organize one more wine tasting event which will take place at Aquila Rithymna Beach.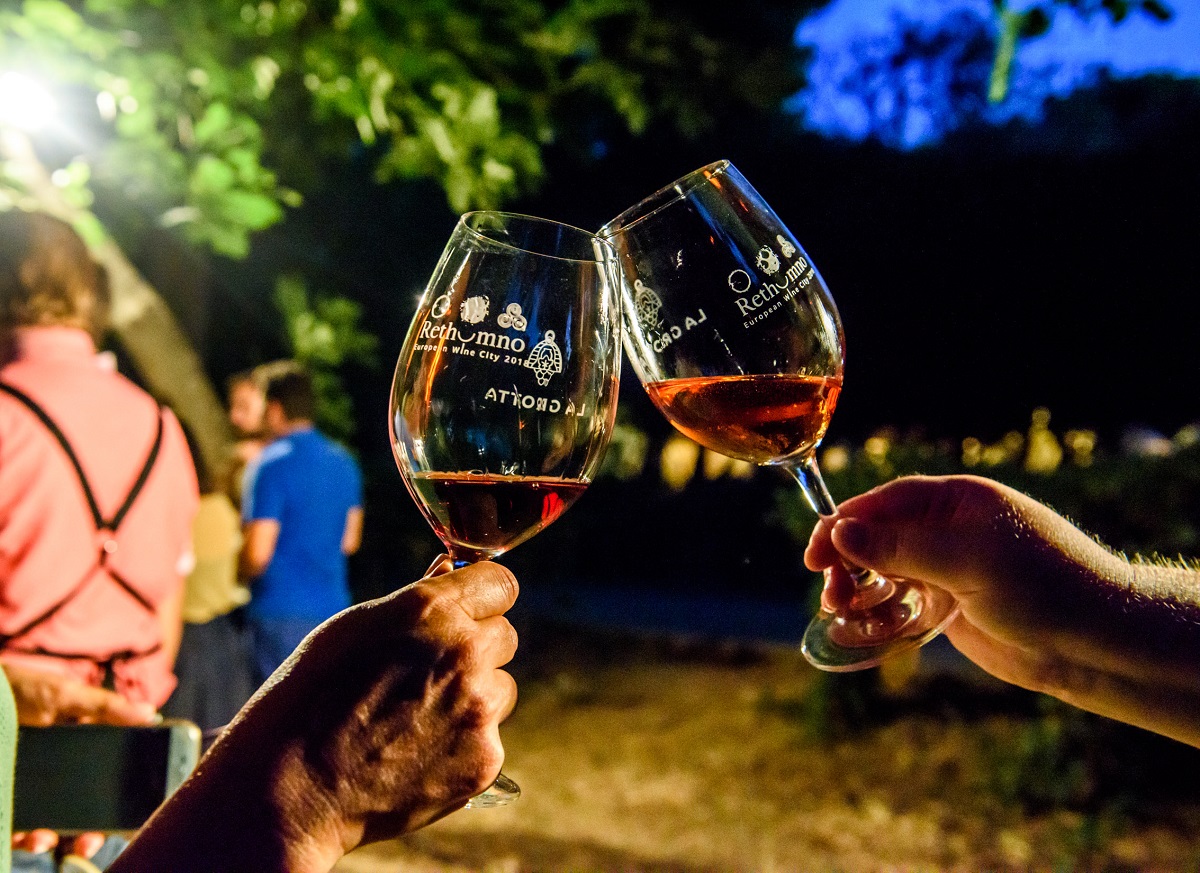 This is the first hotel that responded positively to the call of Rethymnon Hoteliers Association and will host a unique evening dedicated to Cretan wine on Thursday, July 19th 2018, from 19:00 to 21:00, on a free-entry basis. Hopefully this occasion will be the starting point for Cretan wine events in hotels, celebrating the title of "European Wine City 2018", where a Greek city represents for the first time. 21 wineries of Crete, meet with the wine-loving audience of Rethymno, offering native variety wines, combining them with unique Cretan cheeses and Cretan smoked at the outdoor areas of the hotel.
Pepi Birliraki, president of KEDI.R., stated: "Rethymno is a European City of Wine, and the local community begins and responds to actions that concern our own wine, our own varieties, our own products. We are pleased that the first hotel responded positively to the invitation. We are optimistic that other hotels will also follow and participate in our actions, and also place more Cretan labels in their restaurants, offering authentic flavors of Crete to their visitors. We put together the foundations for making Rethymno a wine-gastronomic destination, famous not only for its natural beauty but also for the wine and the food that visitors can enjoy".
Mr. Kostas Damanakis, the hotel manager of Aquila Rithymna Beach, stated: "The Aquila Hotels & Resorts Group has consistently supported the promotion of local products giving emphasis on local vineyards and native varieties. We are very pleased to support and participate in the actions that are related to the distinction of Rethymnon as a European Wine City 2018. We are confident that these efforts and actions promote and establish our place as a unique destination."
The event is organized in cooperation with the Municipality of Rethymnon and the Aquila Rithymna Beach, it is supported by the wine-producing members of Wines of Crete and big sponsor of the "Rethymno European Wine City" is the wine hotel "La Grotta".