ΝΕΑ
Newsletter Ιούλιος 2012
1.7.2012
Peza Area, MINOS-Miliarakis Winery, 07.07.2012. Invited by Wines of Crete, Lisa Granik MW, Linda Murphy, Micheal Cervin and Joe Roberts were touring in Crete between the 6th and the 11th of July, tasting Cretan Wines, Cretan gastronomy and of course routing around the wine producing Areas. On Saturday 7th of…
Peza Area, MINOS-Miliarakis Winery, 07.07.2012.
Invited by Wines of Crete, Lisa Granik MW, Linda Murphy, Micheal Cervin and Joe Roberts were touring in Crete between the 6th and the 11th of July, tasting Cretan Wines, Cretan gastronomy and of course routing around the wine producing Areas. On Saturday 7th of July, a wine tasting of the PDO Peza area was organized at MINOS-Miliarakis Winery, within the village of Peza. A great opportunity to taste Kotsifali, Mandilari, Vidiano and Vilana but also to watch, the new video of Wines of Crete.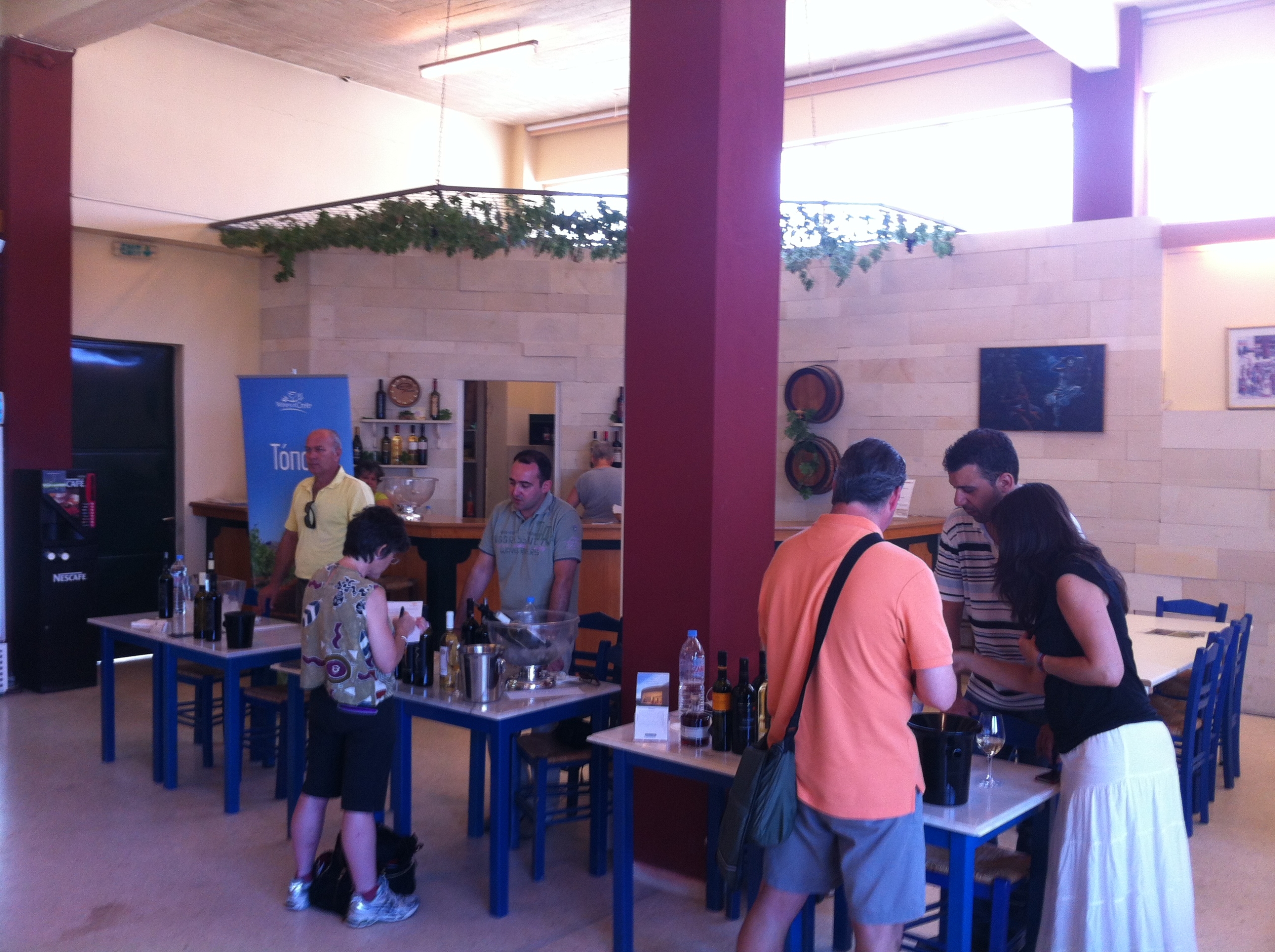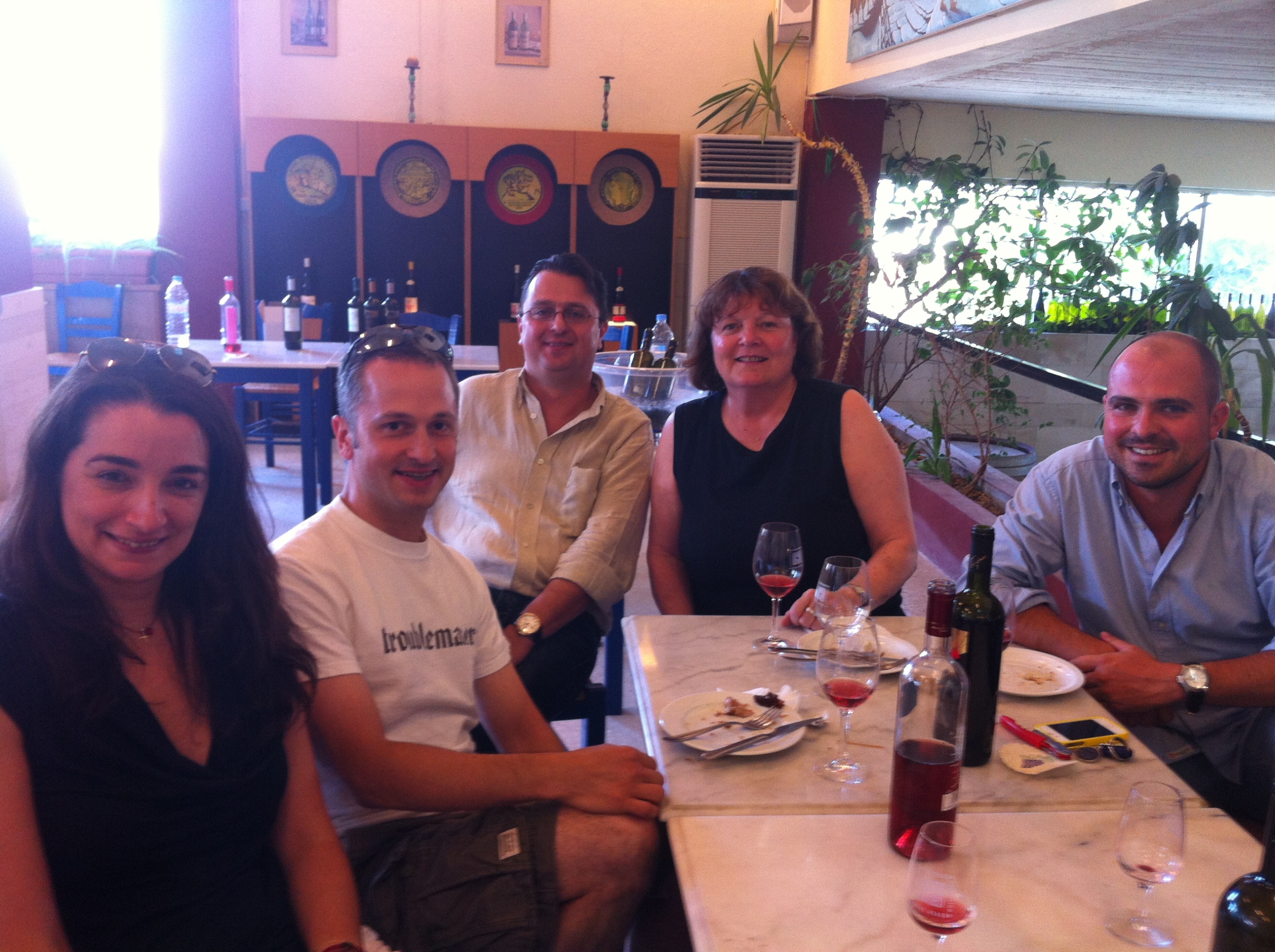 Heraklion, 04.06.2012.
During the New Wines of Greece International Conference, held in Hersonissos-Crete, Ukranian and Russian Wine Professionals got the opportunity of a 5 days touring around the island of Crete and its wineries. Wines from Sitia, Peza, Dafnes and Hania were at the menu during those days. Grouped wine tastings have been organized in all these four areas always accompanied with traditional and delicious Cretan food.
Gregory's Wine Journal, 28.04.2012.
Preparing the Wines of Crete Oenotouristic magazine, expected by the end of July, you can already start reading part of the adventure on Gregory's Wine Journal website (http://www.gregoryswinejournal.com).
The journey of a lifetime… as the author says, in 8 episodes…